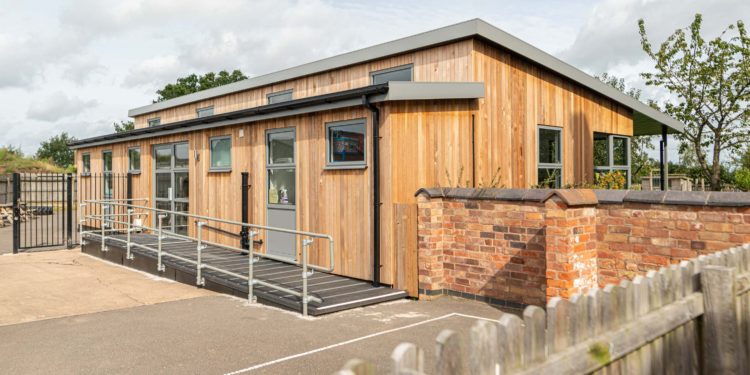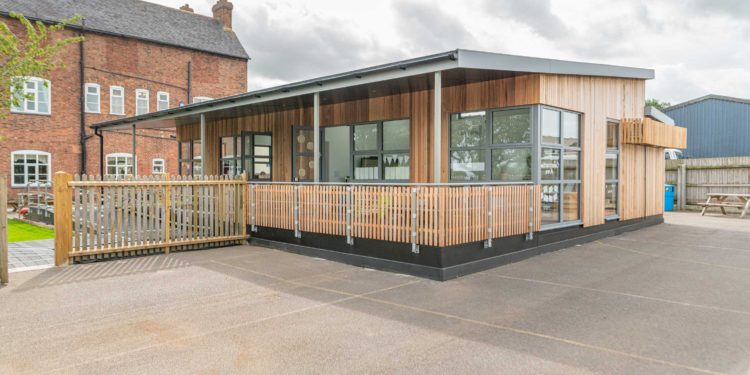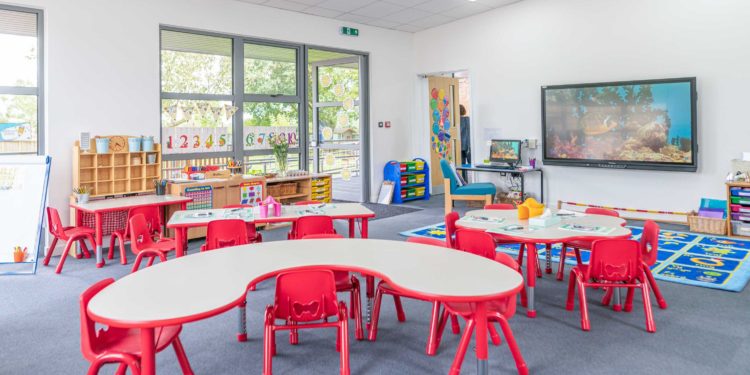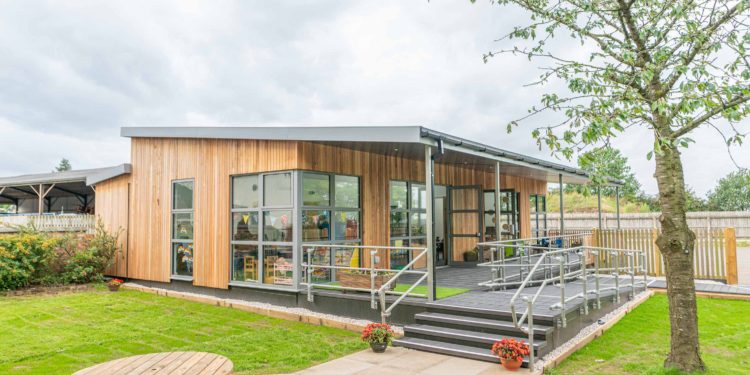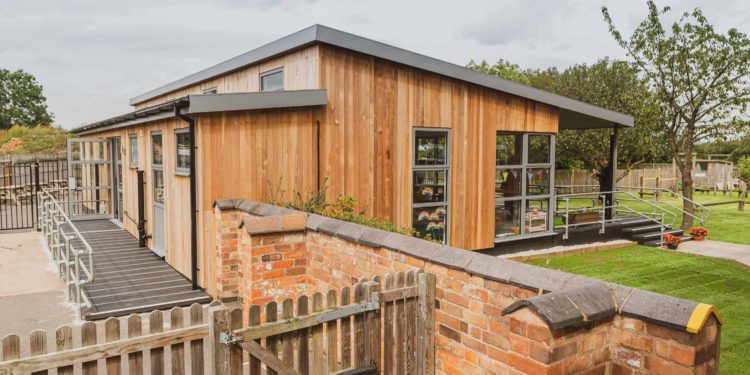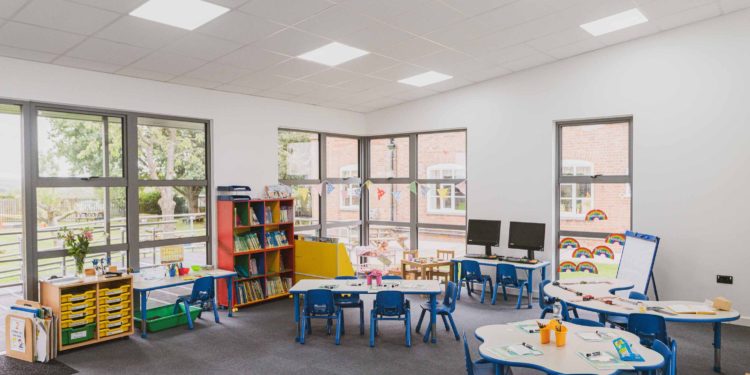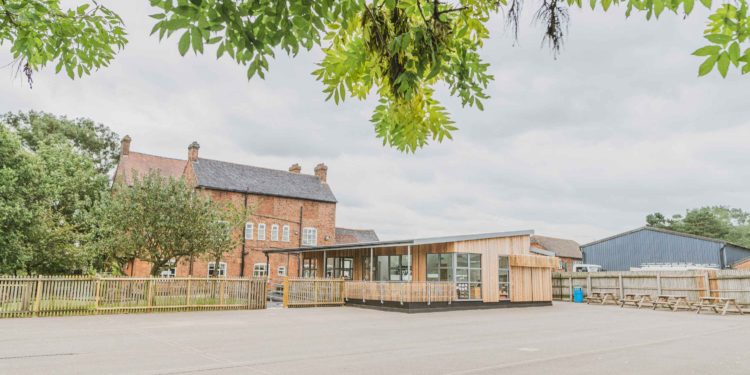 Lavendon Range: A Great Reception, Market Bosworth
Dixie Grammar School, an independent school in rural Leicestershire, welcomed its reception year pupils into a brand-new purpose-built classroom in September 2020. The new classrooms from Vertis make the most of the location, blending into the environment and opening out into a leafy playground.

"The visual appeal and green credentials of the building were an important part of the development process and for this reason the school chose Vertis, a company known for its commitment to aesthetics, high quality finish and its use of sustainable and environmentally responsible materials in its constructions."

Richard Lynn, Headmaster
The building was designed with two large classrooms that face into a play area, with utility areas at the rear.

Early years education is very hands-on and multisensory – and sometimes messy! To help with clean-up, one classroom features a dedicated wet area with non-slip vinyl floors and two sinks, one at adult and one at child heights. The other classroom has a kitchen area with a sink, a hob and room for a fridge. Built-in storage in the corners of the building provide lots of space for art materials, toys and learning resources.
There are also toilets, and a lobby area with coat pegs and space for shoes and bags. Out the front, the roof extends over an area of decking with an access ramp.
The difference between a good classroom and a great classroom is in the attention to detail. Examples in Dixie's reception building include a high tap in the kitchen so that buckets can be filled at the sink, or the coloured surrounds on the sockets to help the visually impaired to distinguish between the white fittings and the white walls. On the outside, the air conditioning units have been boxed away in matching cladding to blend in with the exterior.
Of course, the true test of the building is how it performs once the children arrive, and early reports are good: "What a spectacular addition to the Dixie Junior School site," the school tweeted as the new term began. "Our brand-new reception building is in action. The children are loving their new classrooms and taking their learning outside onto the veranda in this lovely September sun!"
Specifications
Western Red Cedar cladding
50 year flat EPDM roof
Acoustic grid ceiling
Climate control air conditioning
Fitted toilets, kitchen and wet area
Impact resistant internal walls
Additional deck platform