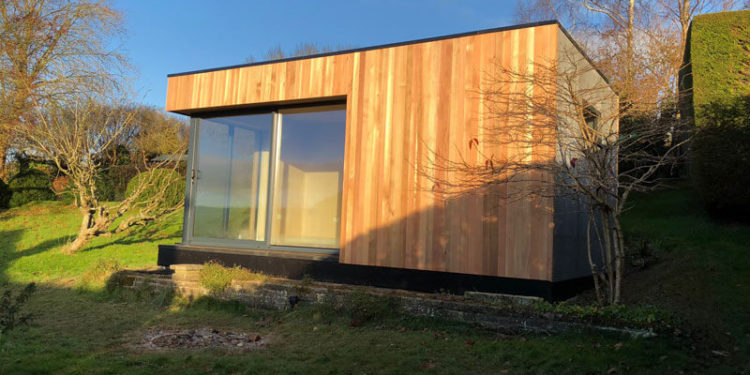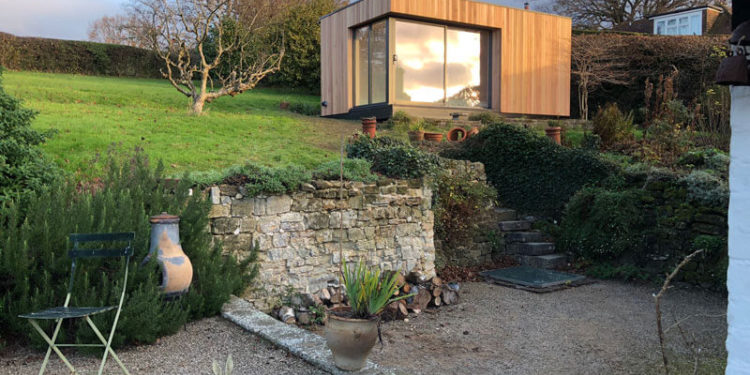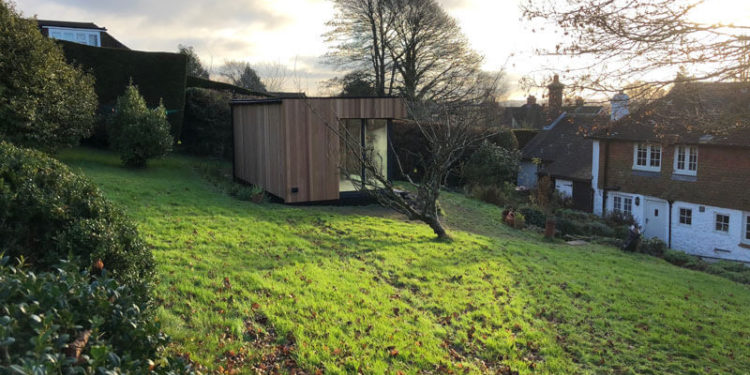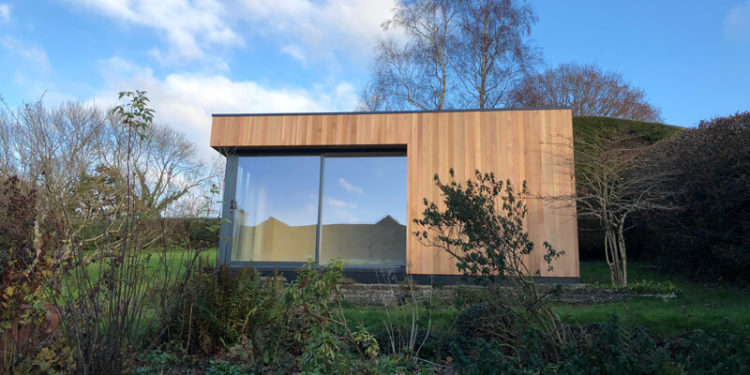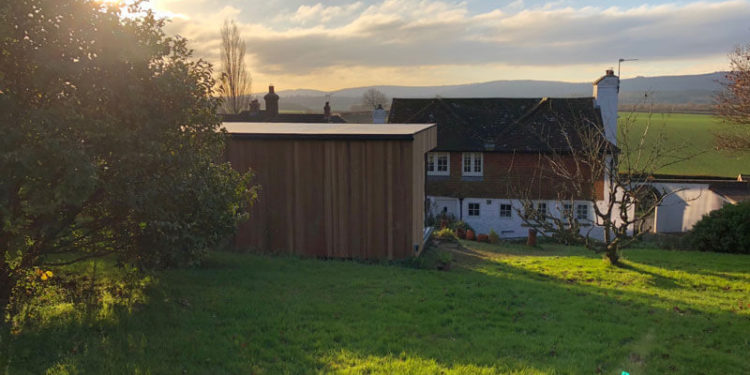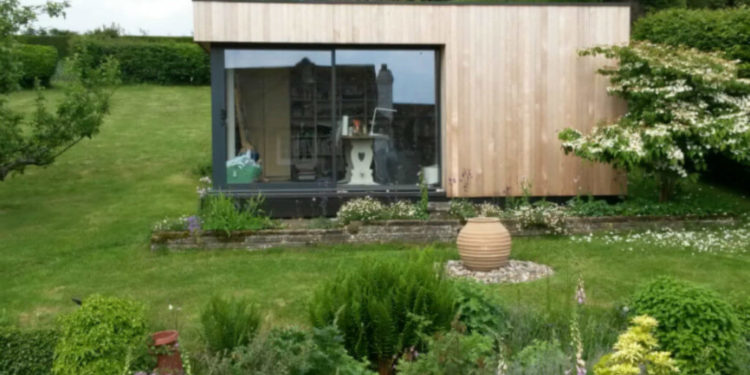 "We have been very impressed by the professionalism of Vertis throughout the whole process: from the presale consultation to obtaining planning permission to the build and finally to obtaining sign-off from the planning department. Needless to say, we are delighted with the studio." Paul and Vivienne Shanahan, Tillington, Sussex.
PURPOSE
Vivienne is an artist and had been using the dining room as a workspace. "What I do is very messy," she explains, "so the house was always messy too." Paul and Vivienne decided that a separate studio was needed and looked at various options but decided they wanted a shed – a nice shed!
FEATURES
The Shanahan's live in a national park with a hilly garden, so planning the build was a complex process that involved obtaining planning permission. The new art studio is in an elevated position, looking out over the rest of the garden.
The bespoke studio was designed around the couple's needs, and Vertis were able to come up with ideas tailored to the site to help get the most out of the space. The Shanahan's decided that they didn't need a water supply in the studio, as it's not far from the house.
Vivienne spends time in the studio every day and has become much more productive in her own dedicated space. And as a result, the house is much tidier, with a dining room that can finally be used for entertaining. The couple have started to invite people over for dinner once again, and are enjoying having a space that doesn't interfere with the rest of the family.
SPECIFICATIONS
Natural cedar wood flooring
Open board cladding
Sliding doors
Elevated position
Corner window, offering good natural light
Whether you're a painter, a potter or a photographer, Vertis can build a bespoke art studio where you can dedicate yourself to your work. Contact us on 01582 805440 for more information.