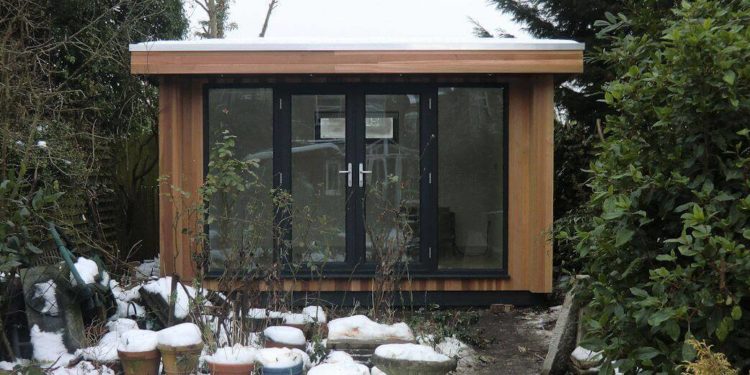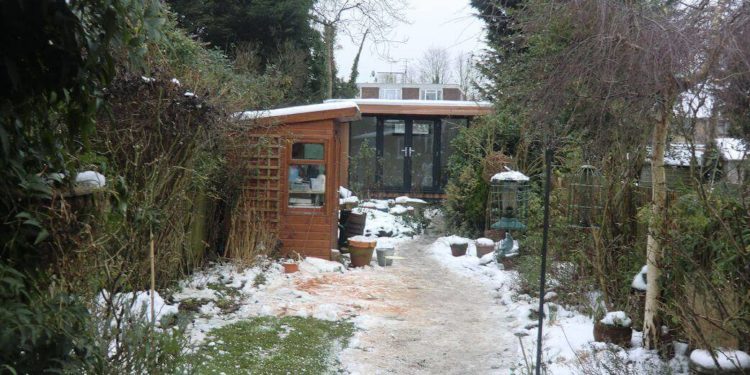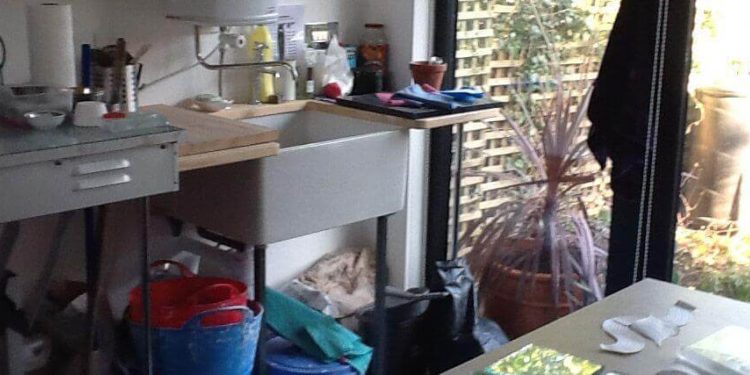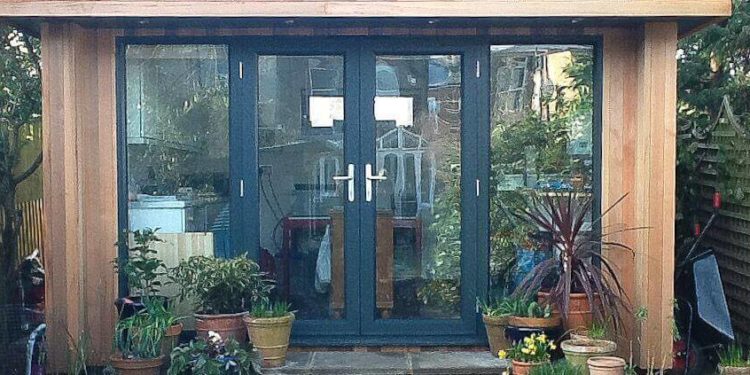 ARTIST GARDEN STUDIO – FINCHLEY, LONDON
TESTIMONIAL
Client review of a garden art studio in London: "You gave me a beautiful workroom to work in which I truly love. You managed the project and was very responsive, communicating with me each step of the way during the build"
PURPOSE
Our client, a sculptor in North London, needed extra space due to her husband's health issues. More room was required to store medical supplies which meant less space for Mrs Hewett's art studio.
Mrs Hewett also found working in the house difficult due to everyday interruptions and wanted her husband to be able to relax when receiving treatment. When constructing the garden art studio in London, their Victorian terrace house was already fully extended so the garden was the perfect space.
KEY FEATURES
If you're considering purchasing a garden studio in London, a long garden very much like the clients provides an ideal solution. Alongside the incorporation of a working kiln for sculpting purposes, the garden arts studio includes simple roller blinds providing a minimalist workspace ideal for combating a dusty environment.
Natural light provided by the fully glazed French doors seen above and an additional smaller window at the rear, achieved the artist's desire to feel connected to the natural world.
Thermacell plasterboard is fitted as standard in every one of our studios. In fact, the garden art studio has a hard wearing, durable structure that can absorb knocks, bumps and scrapes. Also, its inherent fire retardant characteristics are perfect for rooms that are exposed to extreme temperature changes.
SPECIFICATION
Fermacell plasterboard – strong fire-retardant polystyrene framework delivers advanced strength, thermal and acoustic properties far exceeding other types of building system used in homes to resist fires
Electrical points for kiln