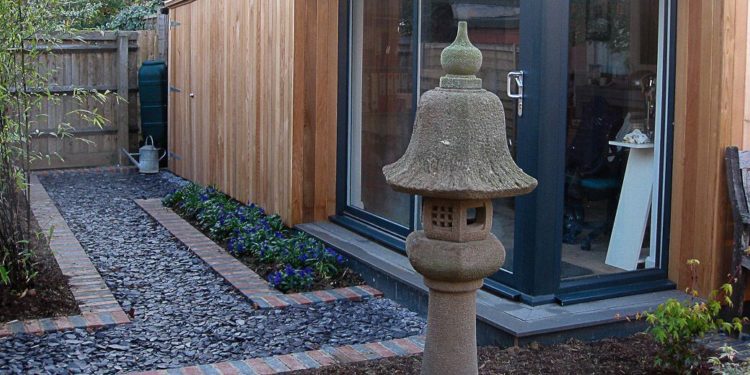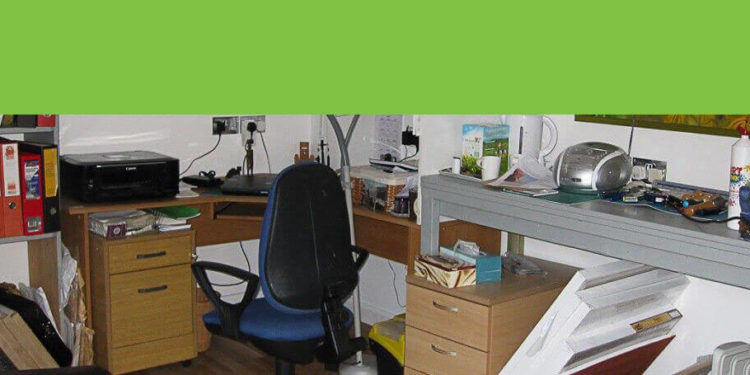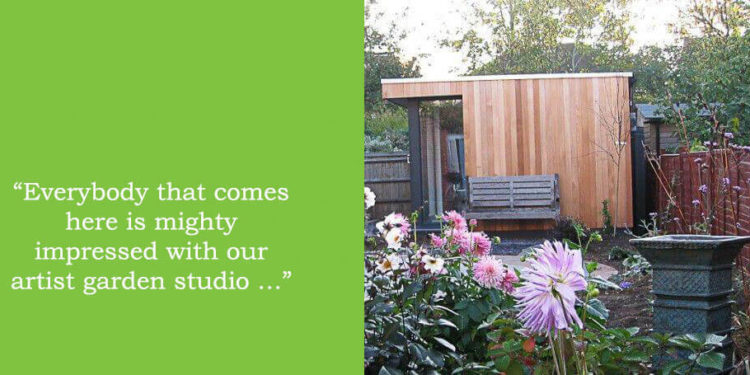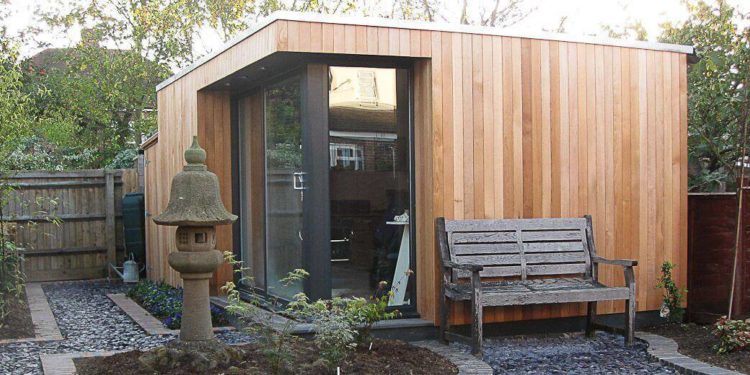 ARTISTS GARDEN STUDIO – OXFORD, OXFORDSHIRE
TESTIMONIAL
"Everybody that comes here is mighty impressed with our artist garden studio …" – Jill, artist
PURPOSE OF THE GARDEN BUILDING
Artist studio – focusing on sustainable features
KEY FEATURES
As a working art studio, the space needed to be practical, and with a preference for sustainability, our design really became even more 'green' than usual. Requiring a simple solution for washing paint brushes, we installed slim-line vertical water butts and linked them (which were fitted with a rainwater filter) to a free-standing internal sink unit. With the addition of a motor-home pressure-switch and motor, as soon as the sink tap is released, fresh, filtered rainwater is pumped into the sink. A true eco-solution and a cost effective alternative to excavating a trench and laying a mains water supply.
At the back of the artist garden studio, we constructed a simple, elegant lean-to storage area, complete with Cedar-clad ledge and brace gates and an external power socket, ready to use as a garage with charging-point for our client's electric pedal cycle!
Not one to be held back by the extent of projects in the garden, our client is now investigating the installation of solar-panels to be installed on the roof for a fully sustainable, self-contained carbon neutral workspace!


SPECIFICATION
Rainwater harvesting system to supply water for sink
Attached lean-to dry storage area with matching Cedar gates and external charging-point for client's electric pedal cycle
5.08m wide by 3.68m deep by 2.49m high