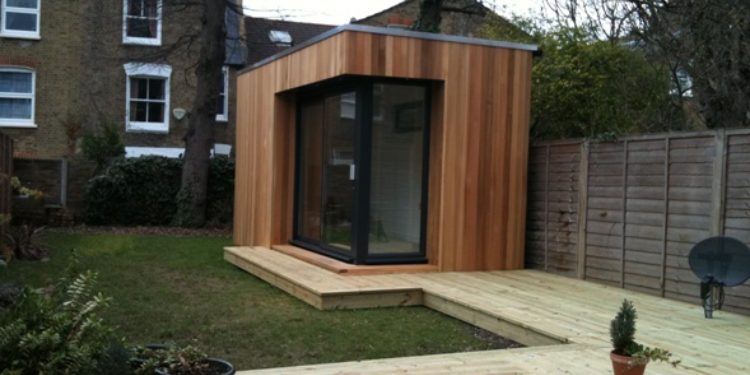 This Balham garden studio has enabled our client to maximise the living space in the garden of his ground floor flat in SW London. The addition of the new garden office space has been designed to allow sufficient space for a day-to-day desk space, alongside an occasional guest bed.
As the images on this page show, the proportions of the Studio were designed in proportion with the garden, so that the Studio does not detract from the remaining space. The addition of extra decking, complete with remote control LED lighting system, links the Studio to the house for easy access in all weather. As the client wanted to use the studio all year round we needed to make sure it was cool in summer and warm in winter!
To quote our client … "I think you've done an excellent job from the point of first enquiry to the point of delivery". More great feedback for the Vertis team!