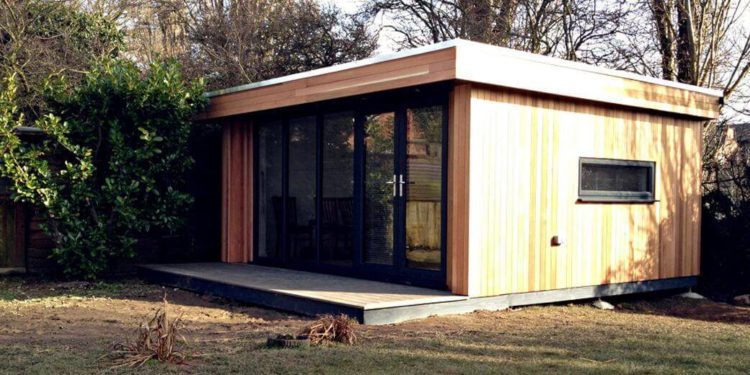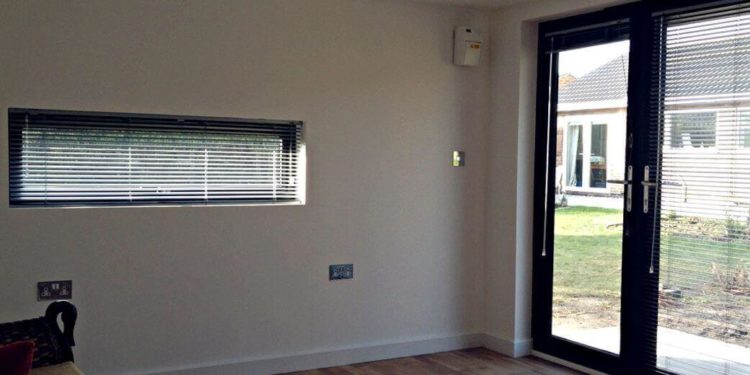 GARDEN LIVING SPACE – GRANTHAM, LINCOLNSHIRE
TESTIMONIAL
With garden living spaces it is all about delighting the customer:
"We're really happy with our garden room. The team were excellent – they really listened to what we wanted, and the installation team were so efficient. It's a lovely, light and airy outdoor space – just what we were looking for. Just need to wait for Spring and we'll landscape the garden!" Mr and Mrs Dachs.
PURPOSE OF THE GARDEN BUILDING
Our client had recently moved properties and 'down-sized'. Whilst they didn't want as many rooms in the house, they wanted an extra space for a study and lounge area. Somewhere they could use all year round, and maximise the time in the garden.
All of our garden living spaces are designed to include enough space for a computer, desk, and a sofa for relaxing which you can see in the image above.
Mrs Dachs also wanted a decking area so that she could make the most of the weather when at its best.
KEY FEATURES
The studio specification was upgraded to our best insulation. It is suitable for housing-standards and really makes it a studio you can live in.
It also was designed with an additional deck and large, low-level (desk/sofa height) feature window. This allows lots of light into the room and gives it a spacious feel.
This studio is based on Office Model 4.
For more info about our garden living spaces, take a look at our garden buildings range. You can find out more about the process with our Guide to Building a Garden Studio.