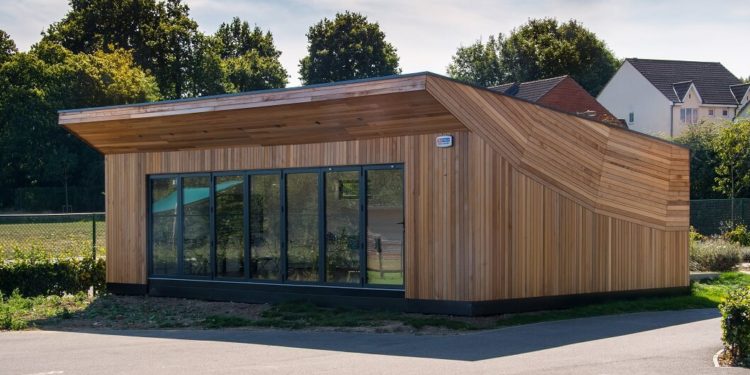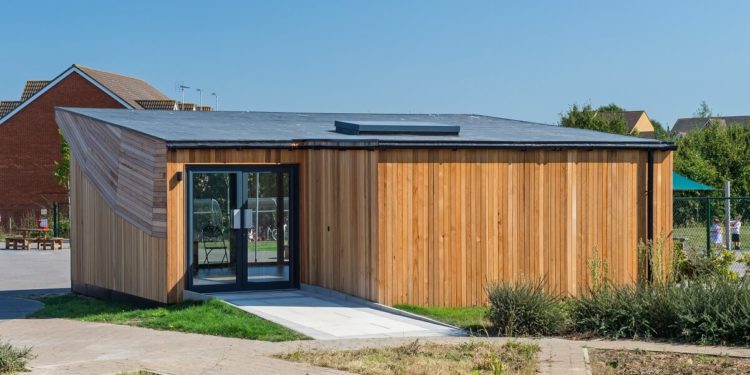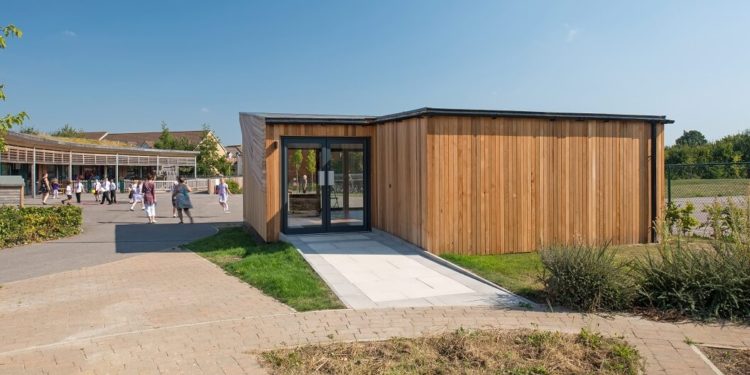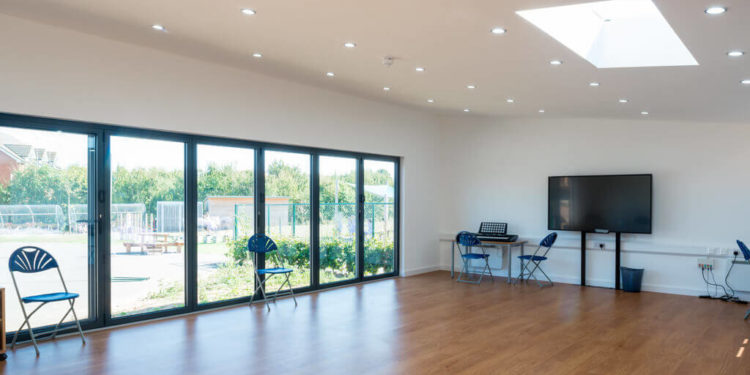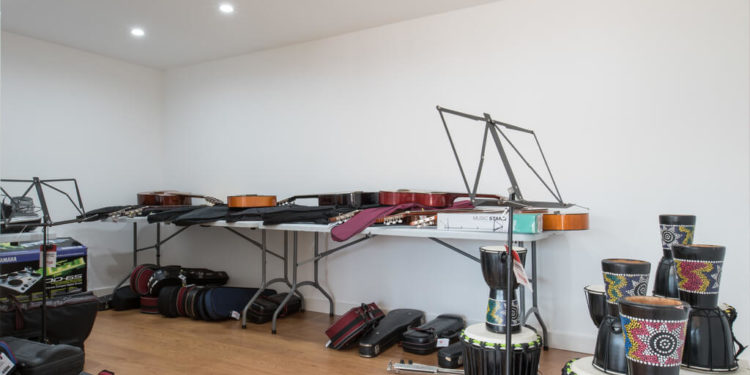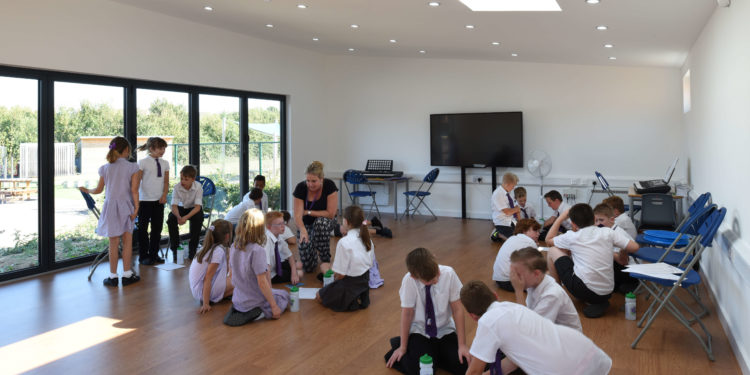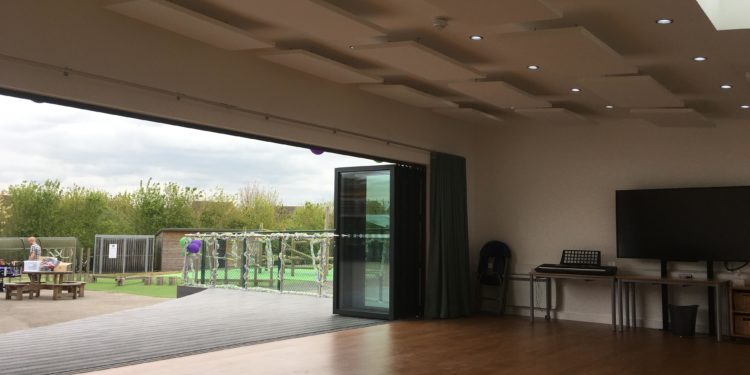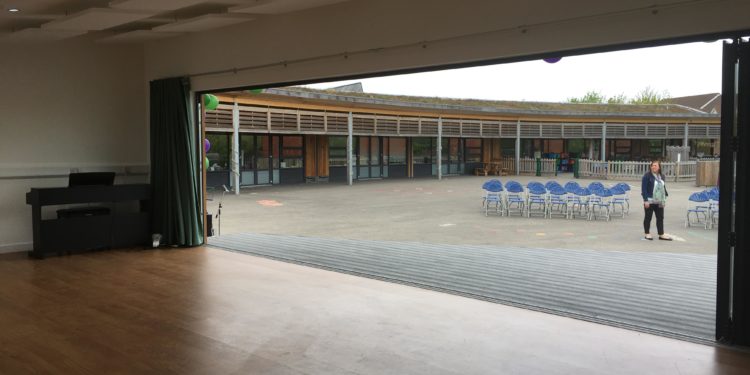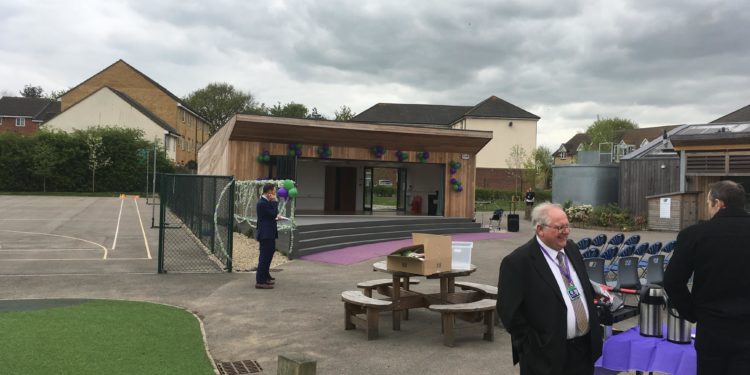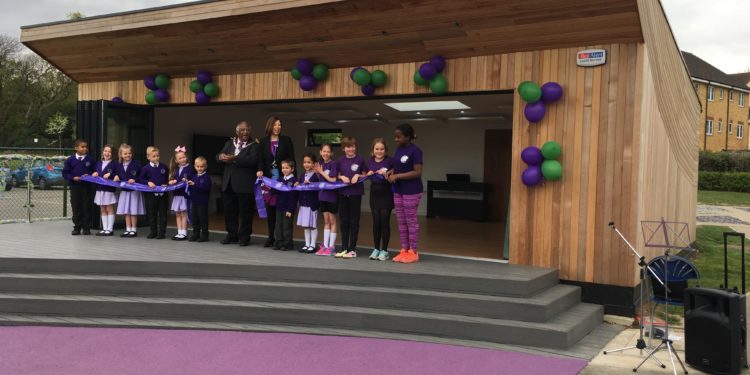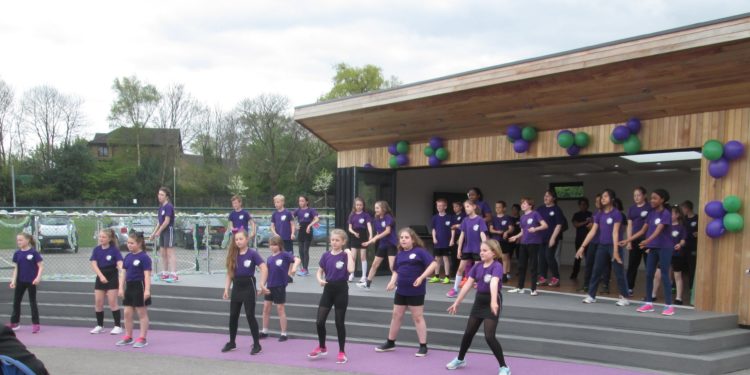 BESPOKE: Music Classroom and Performance Pavilion, Ashford
BACKGROUND
With 70 pupils taking music lessons and no available classroom, Goat Lees Primary School needed a new modular music room for music lessons and performing arts. They chose Vertis due to the bespoke innovative design, as the main school building had previously won awards for its architectural design. Another consideration in choosing Vertis was the need for the new facility to be ready for operational use by the new school year in September.
Key features
A challenge of this installation was the sloping site, which needed to be dug out to drop the building down into the ground. The overall height of the building is reduced, meaning it blends into the surrounding environment. There are two entrances for easy access – double doors at the back with step-free wheelchair access and folding doors at the front to open up the room for outdoor performances.
The building has an unusual specification in that there needed to be lots of storage space to store equipment and musical instruments. As the music building will be used often as a performance space, the main 7m wide doors can be folded back to one side, giving great access to the adjoining playground where the audience can be seated for performances. The school will also be having decking installed in front of the main doors, so that it can be used as a stage.
Vertis installed the main structure of the building in just three weeks, and with further finishing work carried out over the school summer recess the facility was ready for use at the beginning of the new school year.
Specifications
Durable, easy clean, commercial grade vinyl floor and barrier mat
Impact resistant plasterboard walls
Laminated toughened safety glass for highest safety and durability
Coordination of the school's alarm, door access and data contractors for integration with school systems
If you're impressed by our modular music room and would like to discuss your own needs for a modular building, please call us on 01582 805440.