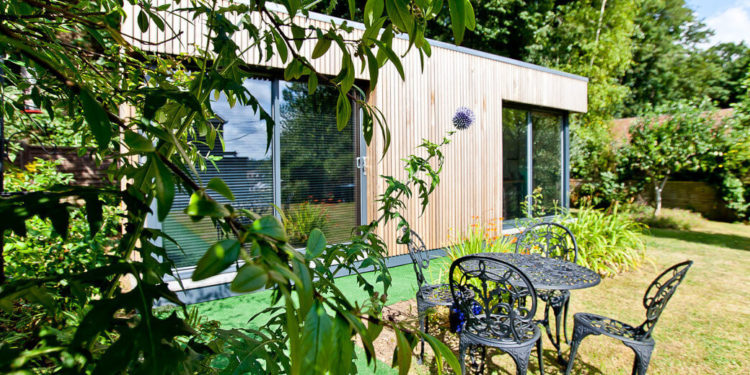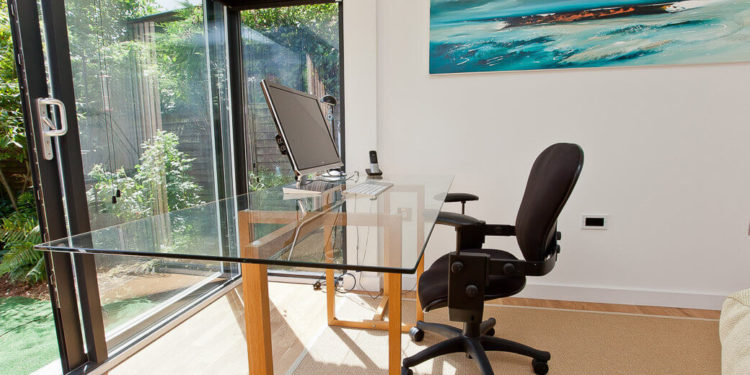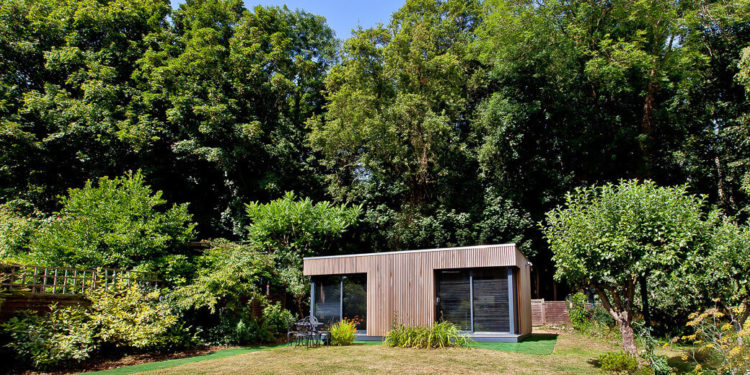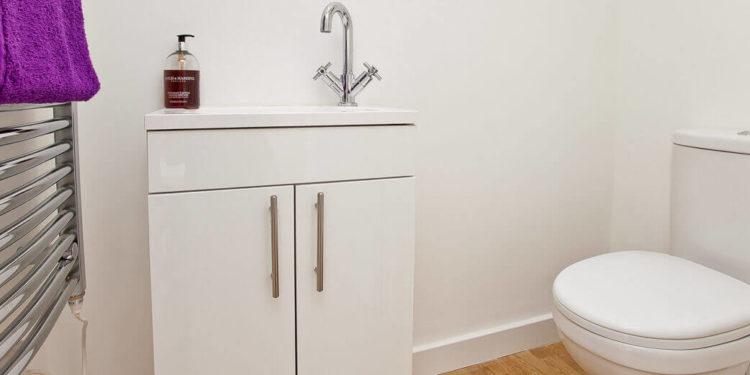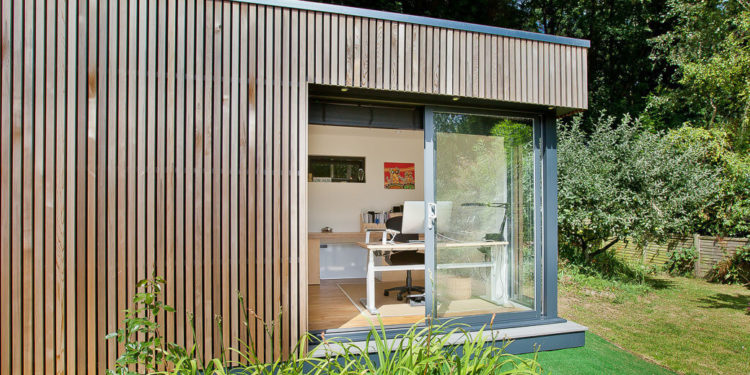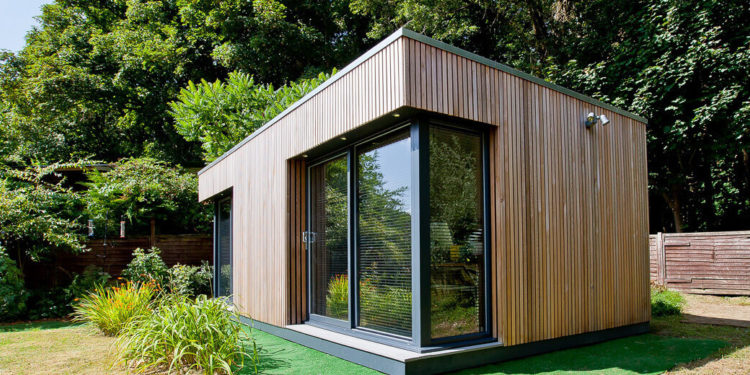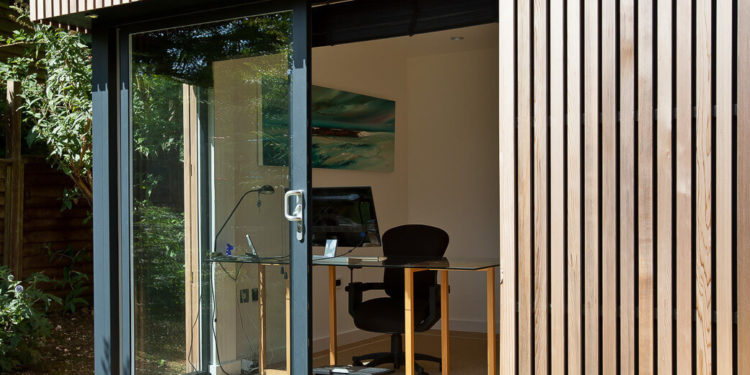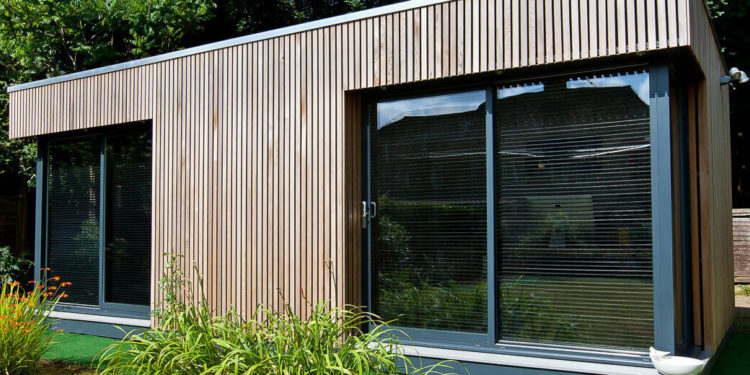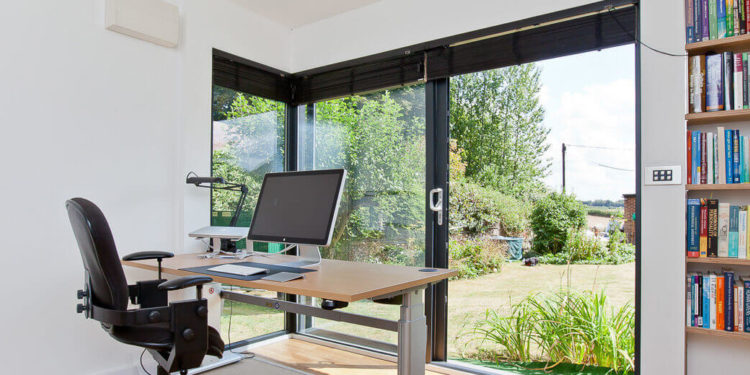 LARGE GARDEN OFFICE, HAMPSHIRE
"Everyone admires our large garden office! People in the village stop by and say they absolutely love it, we've had great feedback – such positive comments from everyone" Mr & Mrs Beckett
PURPOSE OF ROOM
Running a business together, this couple based in Hants, whilst renovating their entire property, wanted a unique outdoor space that allowed them to separate their home and business lives. The solution was two outdoor offices partitioned with an interconnecting door together with kitchen/toilet facilities.
Features
This large office garden boasts two full-sized offices giving them each a separate and quiet space to work in. Each room has double aluminium sliding patio doors and side return made from over 90% recycled materials. The glazed units allow extra light to enter these offices making the room feel even more spacious. Additional bespoke aluminium windows were also placed in the rear wall to allow picture views into the woodlands.
The wall partition includes an inter-connecting door – which, when opened, draws the two offices together through the well placed use of matching bookcases.
With a space saving toilet suite and stylish WC and basin fitted between the two offices; this feature allows the garden room to be fully functional whilst working, without the need to return to the main house.
The large garden office is also fitted with an intercom system so that for anyone visiting the house, they are able to answer the front door – a practical solution when working from the garden!
SPECIFICATION
Open-board style Cedar cladding
Full height
Home office with extra cabling
Internal partitioning with door
Lightwave smartphone control
Toilet (full fit)