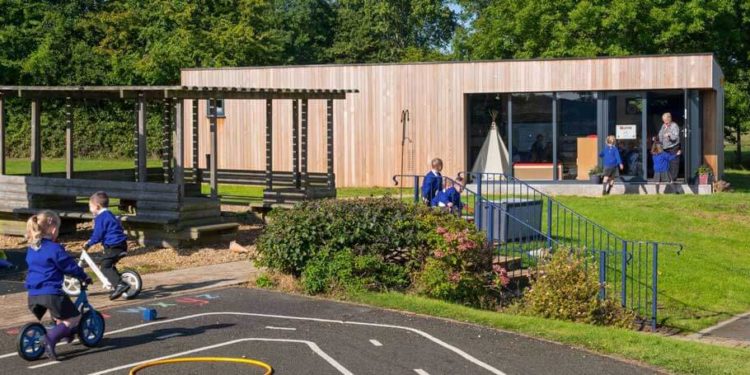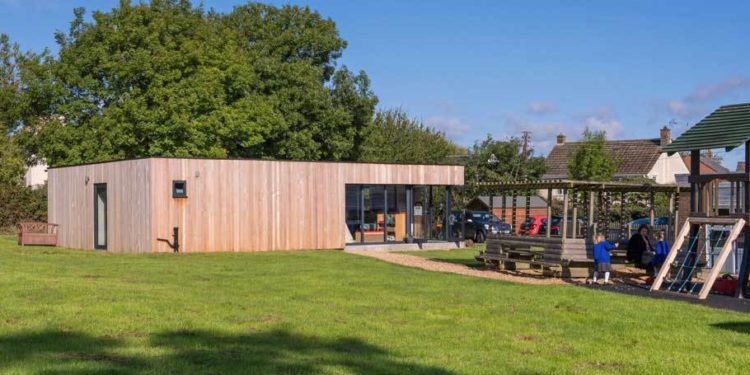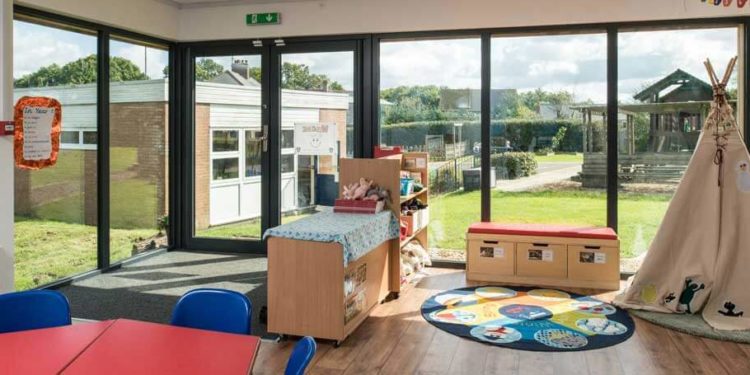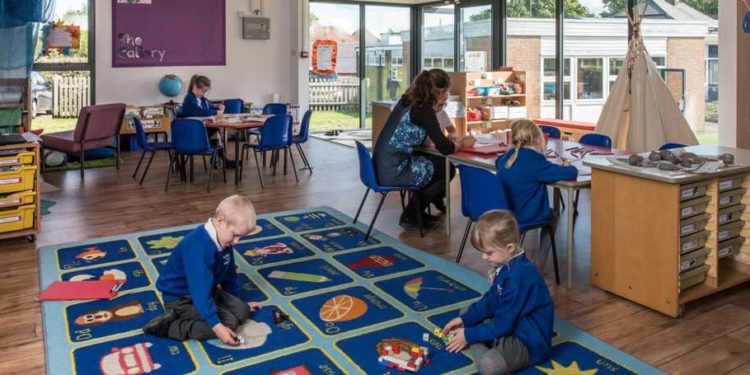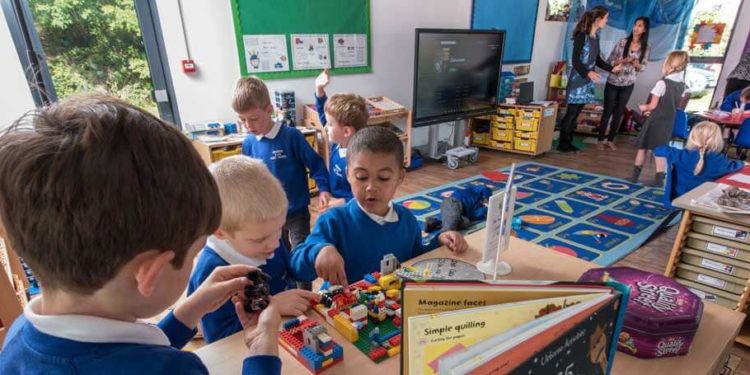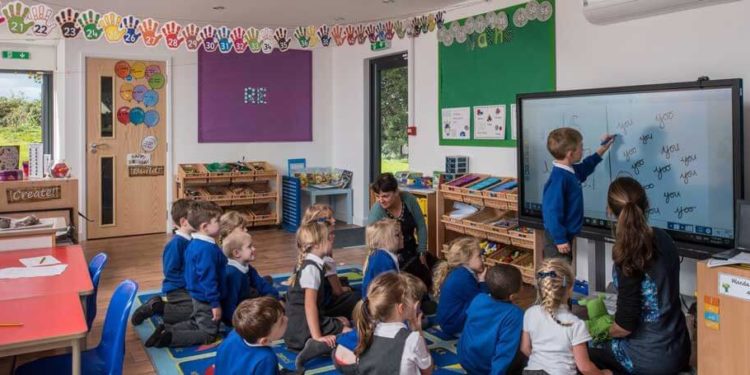 Wendover Range: Growing Village School, Near Milton Keynes
Background
Whaddon Church of England School is a small first school, which takes children from Reception up to Year 3 (ages 4-8). Having grown over the years, the school was becoming squeezed for space with one class being taught at the end of the school hall rather than in a proper classroom.
The school desperately needed an extra, purpose-built classroom. The head teacher and governors looked into all the possibilities including expanding the main building but unfortunately this was not feasible. What Whaddon School did have though was a good expansive site, with lots of space to build. The school believes in outdoor learning and being outside as much as possible, so building an extra classroom in the grounds was the perfect solution for their needs.
Key features
The new building is an eco-friendly, sustainable classroom that chimes with the school's own ethos, built from environmentally friendly materials and offering good outdoor access. The school was impressed by Vertis' emphasis on sustainable building materials and ecologically aware approach, and these were important factors in the design and build of the classroom. Aesthetically, the building has been designed to complement the environment of the existing building and grounds.
The light and spacious extra classroom allows free movement in and out of the building, so children are able to open the doors themselves and step out onto the field and the forest area behind it.
The modular classroom is full-sized, with an accessible toilet which the school did not previously have. There are in-built wardrobes, instead of a cloakroom, where coats and shoes can be tidied away out of sight.
Thanks to the new classroom, pupils now have access to interactive touch screens, laptops and iPads, which were fitted during the build.
Prospective parents visiting the school have been impressed by the building and commented on what a lovely space it is for learning, so the extra classroom is already attracting attention in the local community.
Specifications
Separate space situated away from the main school building
Full-sized infant classroom
Disabled toilet
Integrated wardrobes for coats, shoes and bags
IT fittings for interactive touch screens, laptops and iPads
Anti-finger trap hinges and commercial grade doors and fittings
Wood effect noise absorbent flooring suitable for both dry and wet play
Laminated toughened safety glass
Thermally efficient insulation for all year-round use
Impact resistant plasterboard walls
At Vertis we specialise in eco-friendly, sustainable classrooms for the education sector. If you need extra space in your school and would like to build an extra classroom, just contact us for a free consultation.