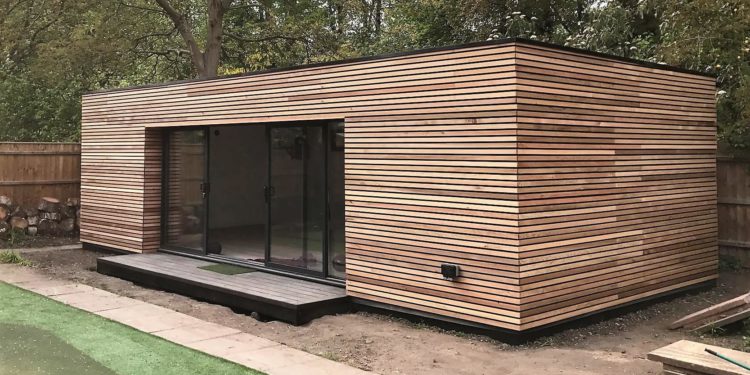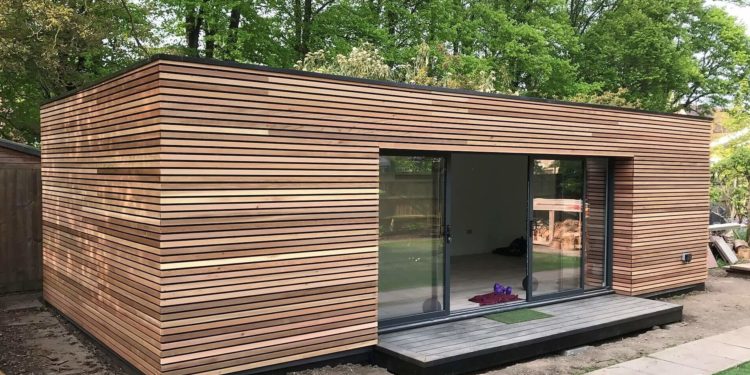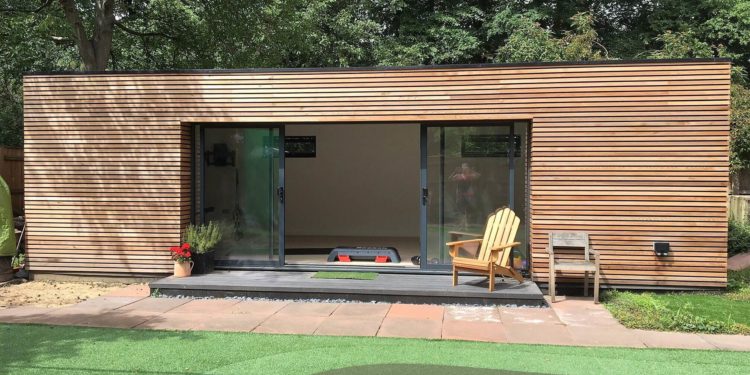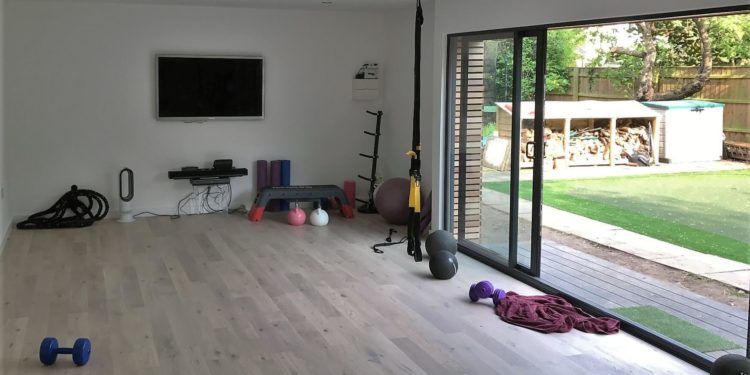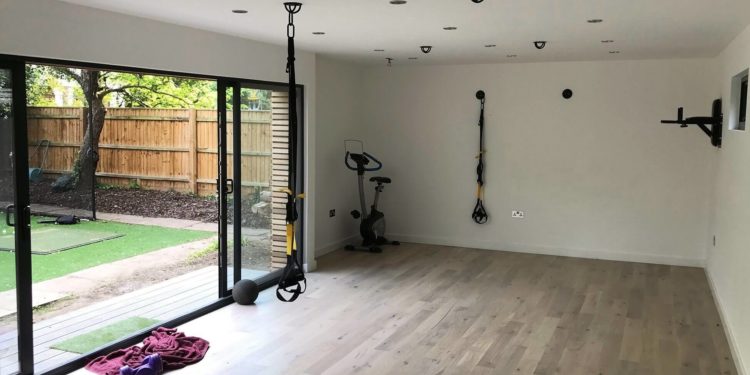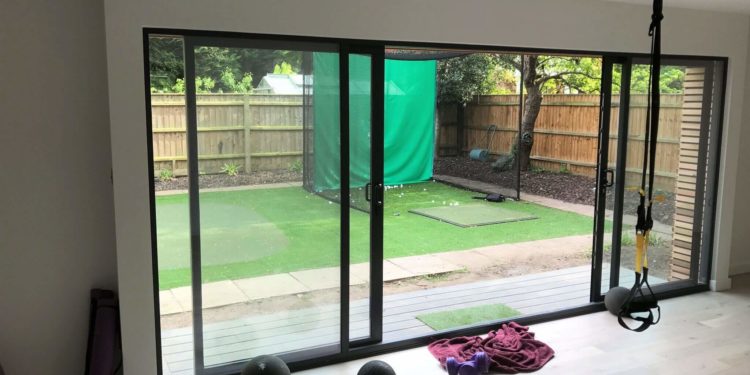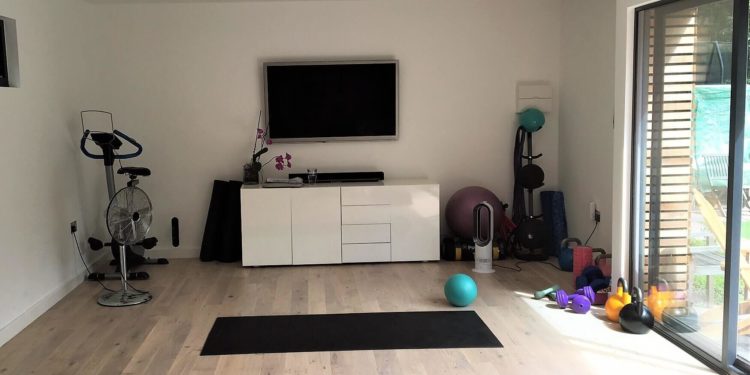 FAMILY ROOM AND HOME GYM, CAMBRIDGE
"We're absolutely thrilled with our garden studio and use it most days. It's our own little sanctuary at the end of the garden." Emma Tytherleigh
PURPOSE
Our clients the Tytherleigh family wanted a lot from their garden room. This multi-purpose space needed to function as a home gym, an occasional office for working from home, and a safe but private place for the kids to hang out with their friends. In addition, they wanted a family room that they could use together for family nights and film evenings.
Because their new garden studio needed to act as a self-contained home gym (where they would also store all their equipment), the Tytherleighs asked us to fix attachments to the ceiling for hanging resistance bands.
Unusually for central Cambridge, the family have a spacious garden, so a large modular family room was required in order to meet all of their needs.
FEATURES
This open board cladded home studio measures up at 9m by 4.5m, taking it over 30 square metres, which means the build is classed as a dwelling. Because of this it needed to comply with extra building regulations, and planning permission was required.
The studio was built to dwelling specifications, which included adding an extra level of insulation and ensuring the integrity of the foundations and infrastructure.
The cedar wood clad studio has a built-in deck, with large, sliding patio doors that are 4.8m wide.
The family have really made the most of their new modular family room. It's great for the parents to have a dedicated area they can go to, to work out and store all their gym equipment and the kids really enjoy being able to hang out together, or with their friends, without their parents in the next room.
"Vertis came across as really knowledgeable and experienced, we felt more confident in their ability to deliver and make sure we got what we wanted from our garden room," said Emma.
"They supported us every step of the way, even helping with planning permission and building regulations to make sure we got the scope we wanted and really took the hassle out of the whole process for us. The whole team was brilliant, the whole process from start to finish was really good and well worth the investment."
SPECIFICATIONS
9m x 4.5m (over 30 square metres in size)
Cedar wood, open board cladding
Compliance with dwelling building regulations (additional insulation, integrity of foundations and infrastructure)
Built in deck
Large 4.8m long sliding patio doors
Ceiling hooks for hanging resistance bands
Storage area for gym equipment
Could you benefit from a modular family room? A garden extension for your home could be used in a multitude of ways.