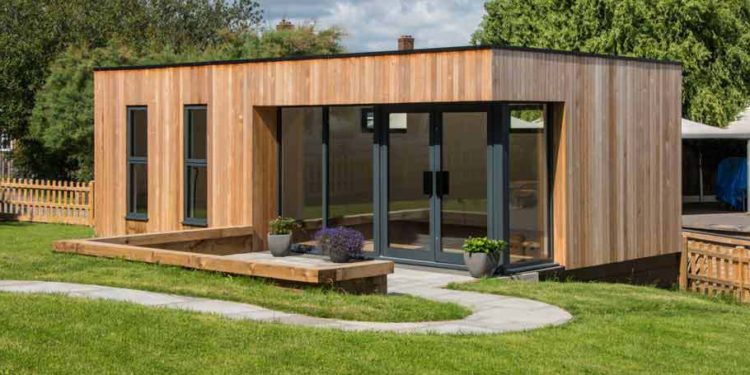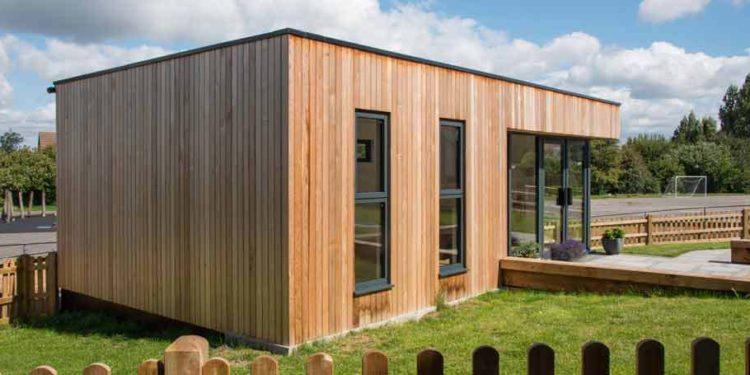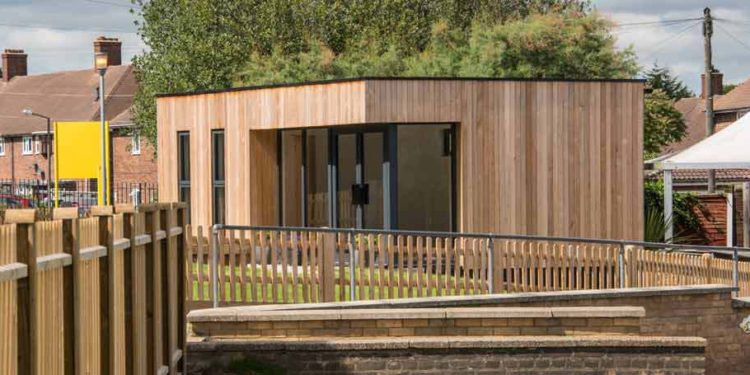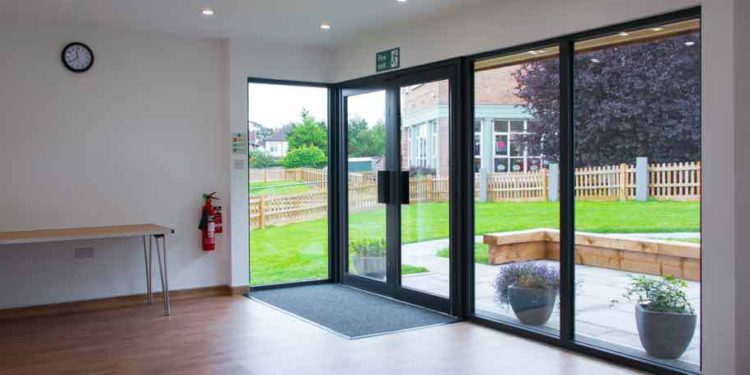 BESPOKE: Flexible Teaching / Group Room Space, Greenwich
BACKGROUND
Montbelle Primary is a two-form entry school based in the London Borough of Greenwich. In the past, the school used to have several separate areas for music classes and other activities, but as the school has expanded and grown, these spaces have gradually been taken over, in order to make space for extra classrooms.
With its school population still growing, Montbelle Primary needed a quick and cost-effective solution to address the space issue and accommodate all of its pupils comfortably. As the school is fortunate enough to have lots of outdoor space, a new, flexible modular classroom built within the grounds was the obvious solution.
KEY FEATURES
The new classroom is situated away from the main building in one corner of the playground, providing a quiet space away from the noise of the main school.
The quiet and secluded nature of the classroom makes it ideal for its current main function, as a breakout room for special needs pupils. If they are having a hard time or being disruptive in class, they can now come to this separate outdoor classroom for some time out and to calm down.
The room is currently left virtually furniture free, with a store cupboard where teaching equipment is kept. Depending on which child is in there at the time, the room can adapt to their individual needs, providing an extremely child-centred approach to learning and offering lots of flexibility for the school. As the school continues to grow and the needs of the children change, this flexible modular classroom can be altered to serve the school in the most appropriate way.
Montbelle Primary School have also found that the new school building makes an excellent meeting room. This separate outdoor classroom provides the privacy required for meetings with parents and governors – and what's more, with doors that open out onto the school grounds, it offers a great view of the playground for visitors.
The flexibility offered by this adaptable new space means that whatever happens, the classroom will continue to meet the school's needs as they change over the years.
SPECIFICATIONS
Step free access
Separate space situated away from the main school building
Storage cupboard to store equipment
Double doors overlooking the playground
Anti-finger trap hinges and commercial grade doors and fittings
Durable, easy clean, commercial grade vinyl floor
Laminated toughened safety glass
Thermally efficient insulation for all year-round use
Impact resistant plasterboard walls