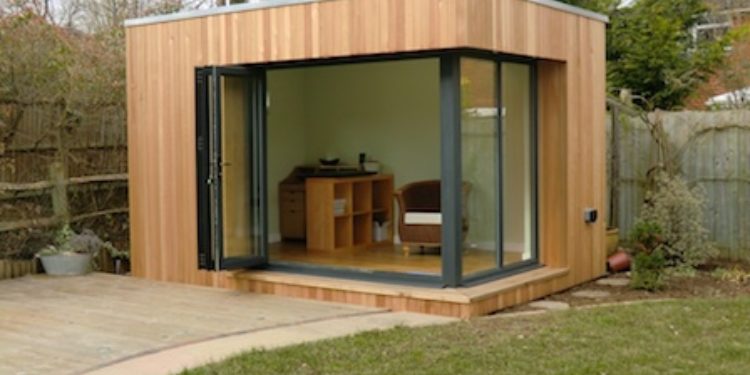 Folding Door Artist's Studio
The brief for this Studio was to provide a year-round habitable garden room, for use as an artist's studio, with folding and sliding doors to open up the room to our client's existing patio area, complete with hot tub. We knew the clients had made the right choice when they chose Vertis as our buildings are cool in summer and warm and dry in winter!
For an idea of size, the folding door artist's Studio is 4.3m wide by 3m deep (external) by 2.87m high with a set of 2.4m wide folding doors.