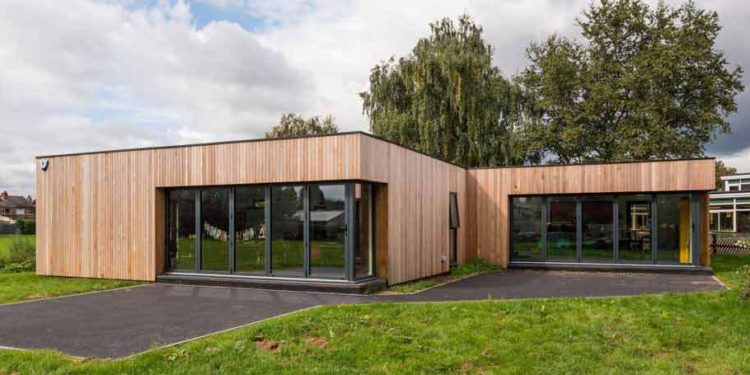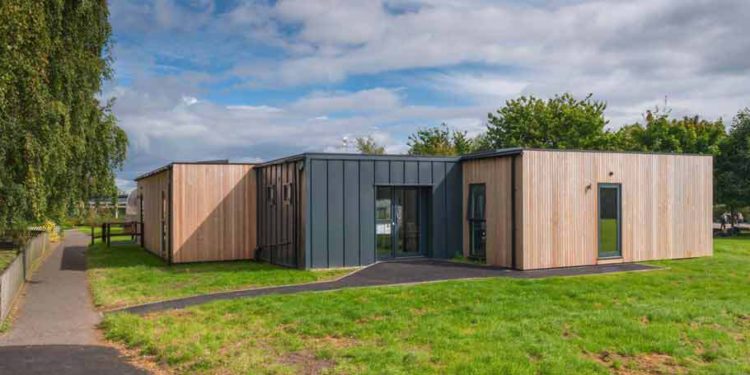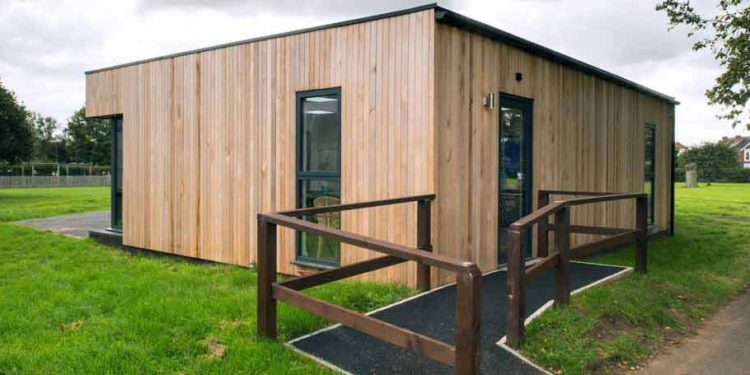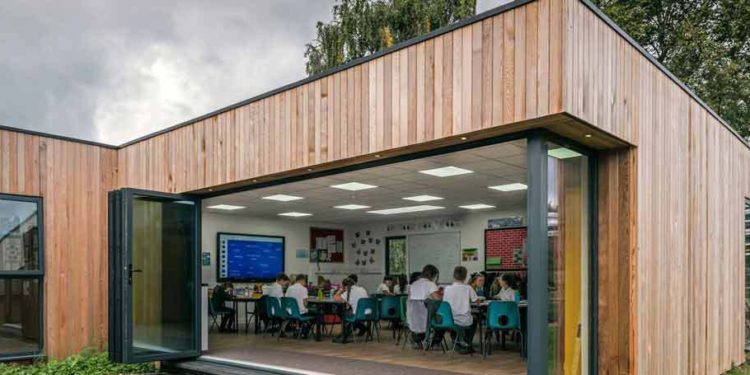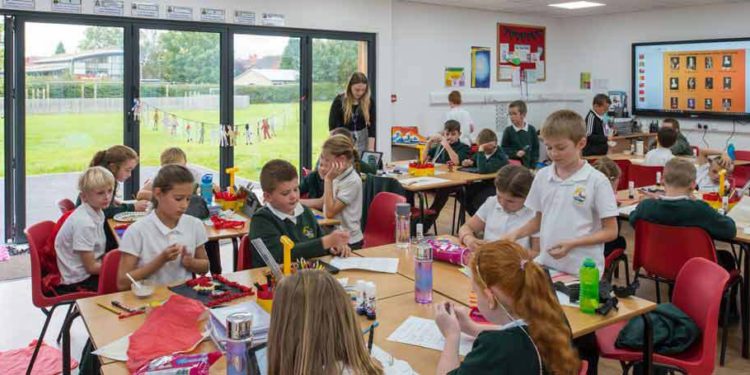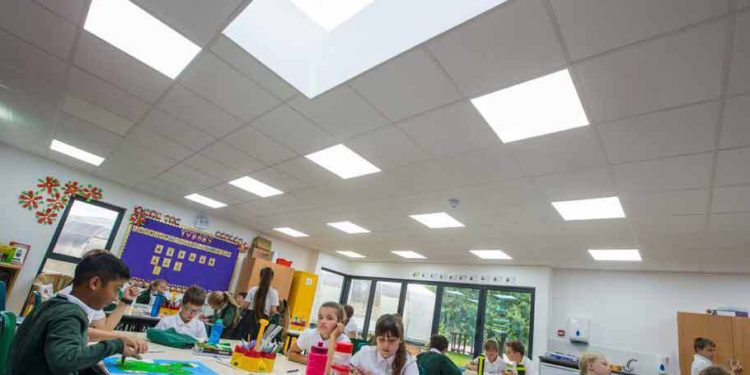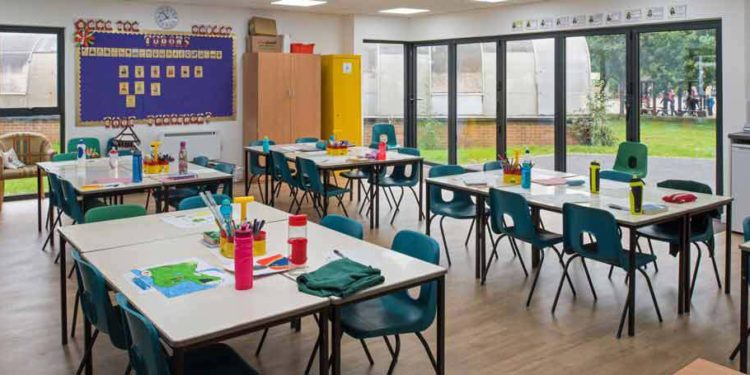 Ashridge Range: Double Classroom Block, Long Eaton
"We were more than happy with the final space; the children love it, it is light and airy and fantastically warm. It's created a fantastic teaching space that we are really pleased with it. It's a lovely, bright area for teaching and we'll get really good use out of it, especially the bi-fold doors that give the children direct access to the learning space outside." Alison Burton, Head Teacher, Sawley Junior School
Background
Sawley Junior School in Long Eaton, near Nottingham, has historically been oversubscribed. With pupil numbers rising year on year, the school no longer had enough space, so they were looking for a solution that would provide sufficient room for two extra classes, allowing them to take on more pupils. As they also have an infant school on-site, Sawley Junior School chose to build a set of two full-sized modular classrooms that can accommodate either infants or juniors (infant classrooms have larger dimensions).
As an Academy, the school must seek approval from the Council for any attachments or alterations to the main school building. Because the proposed new modular classroom was an external building, however, they didn't require permission to go ahead (although the Council was still aware of their plans).
They wanted the space to be light, bright and energy efficient, with wet and dry spaces. It also needed to be fully equipped for IT, with inbuilt wi-fi networks included.
Key features
The new modular building contains two full-sized modular classrooms, with an additional foyer area for small group teaching.
The classrooms feature a whole wall of bi-fold doors– bringing the inside and outside areas together. With the doors open, the outside space becomes an extension of classroom, with step free access to the school grounds.
It was important that the new modular building should be self-contained, so all the facilities they might need have been included in the build. There are child-sized toilets and sinks in the lobby (separate from the classrooms); cloakroom areas in the main body of both classrooms; and wet-craft and storage areas. The building also features special, wood-effect noise-absorbent flooring which is highly durable and suitable for both dry and wet play.
Specification
Separate space situated away from the main school building
Two full sized junior classrooms, 31 pupils in each
Bi-fold doors connecting the inside and outside learning space
Interactive whiteboard screens, IT and WiFi access
Communal foyer for additional teaching space
Toilets separate from the classrooms
Anti-finger trap hinges and commercial grade doors and fittings
Wood-effect noise-absorbent flooring suitable for both dry and wet play
Laminated toughened safety glass
Thermally efficient insulation for all year-round use
Impact resistant plasterboard walls
If you would be interested in building one or more full-sized modular classrooms within your school grounds, Vertis can help. Contact us on 01582 805440 for a free consultation.