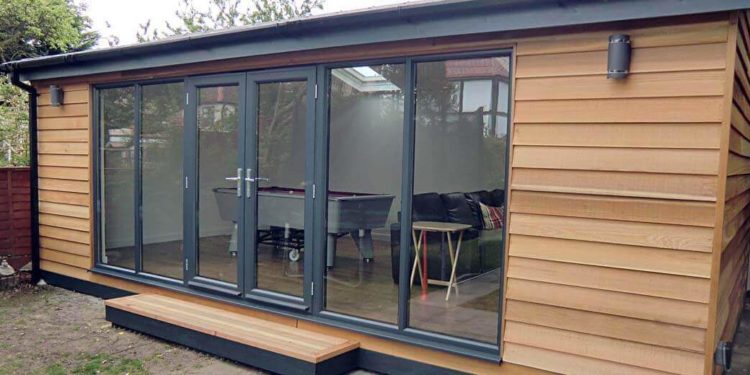 Games Room at the Bottom of the Garden
The studio is a teriffic space. All our family and friends love it. It finally came together in the last few days and we are really pleased. Mrs S, Sidcup
Our clients required a new living space to form the main focal point at the end of their urban garden, to provide their teenage children with their own leisure space, leaving mum and dad with peace and tranquility in the house. All of our garden rooms are robust enough to deal with lively teenagers and we also pride ourselves on using sustainable building materials to support the next generation. Our garden studio warranty also means that your garden building will stand the test of time!
The finished games room in the garden is a light and airy space, by virtue of the Lodge's open vaulted ceiling and integral roof windows.
The large Lodge provides the optimum space to accommodate a full size American pool table, corner sofa suite, LCD TV, playstation 3 and the all-important drinks-fridge!
Nestled across the back of the garden, the Lodge completes the garden and, with the children's trampoline in the foreground, means the garden belongs to the kids!