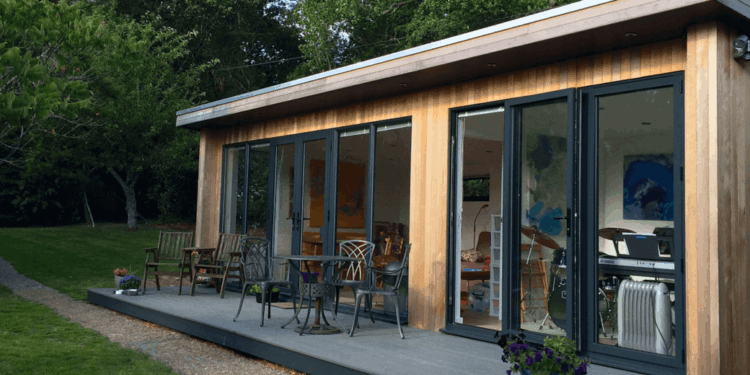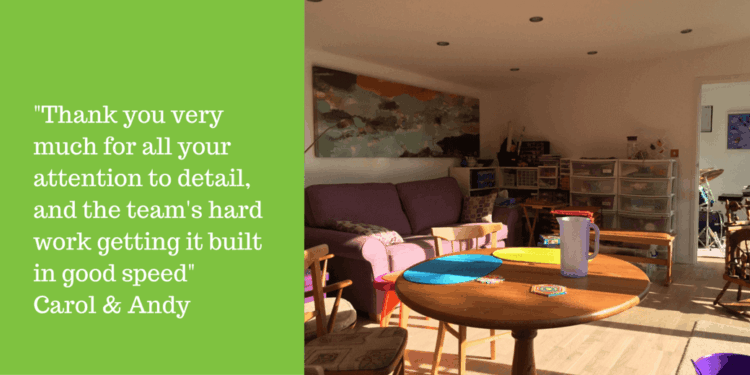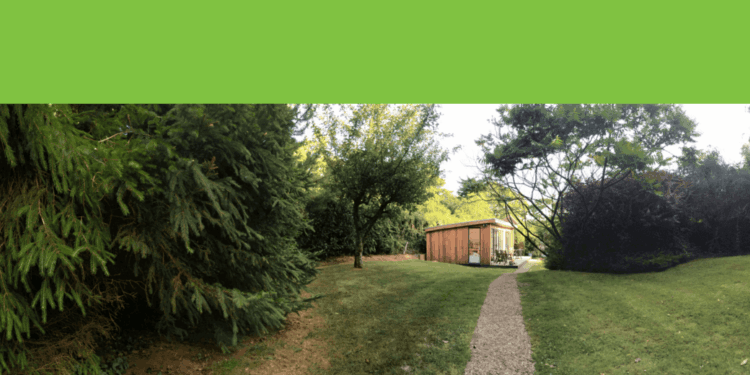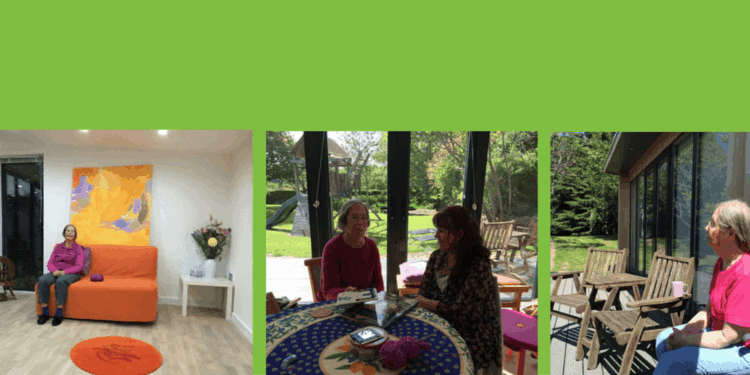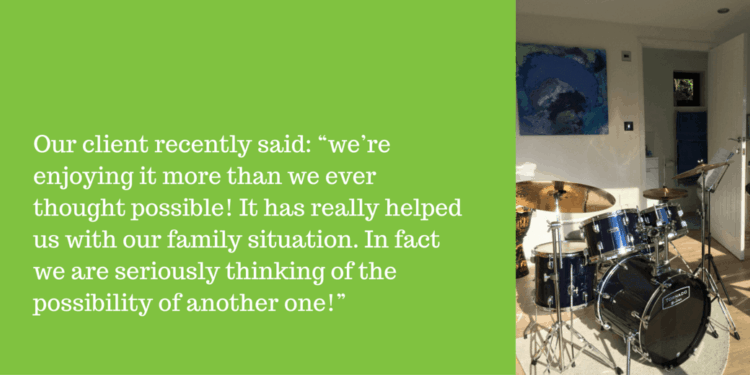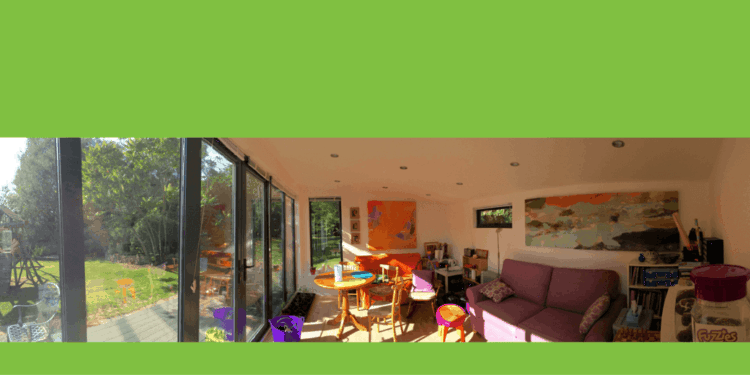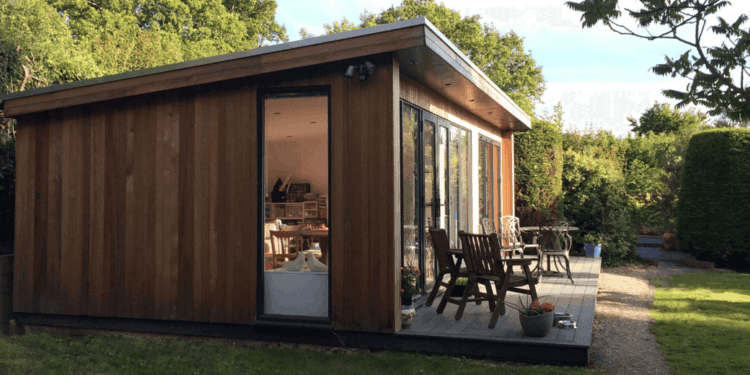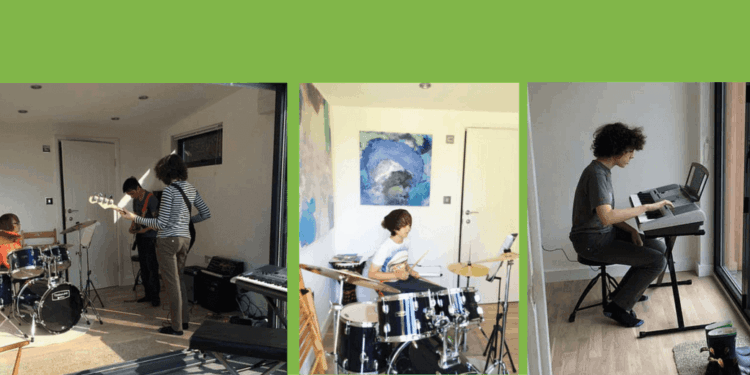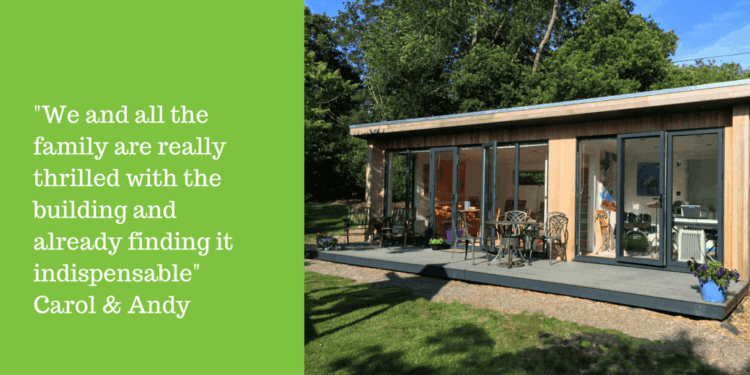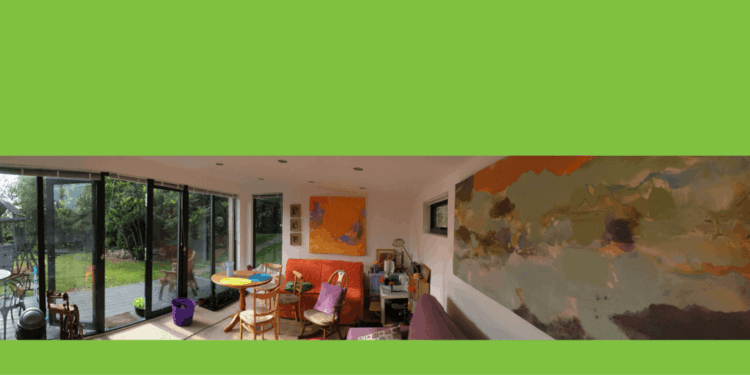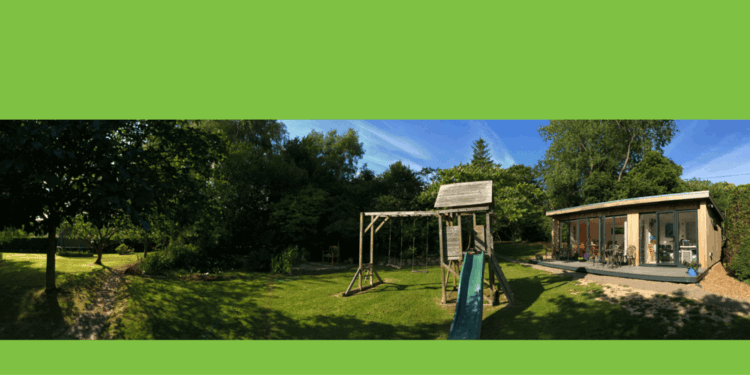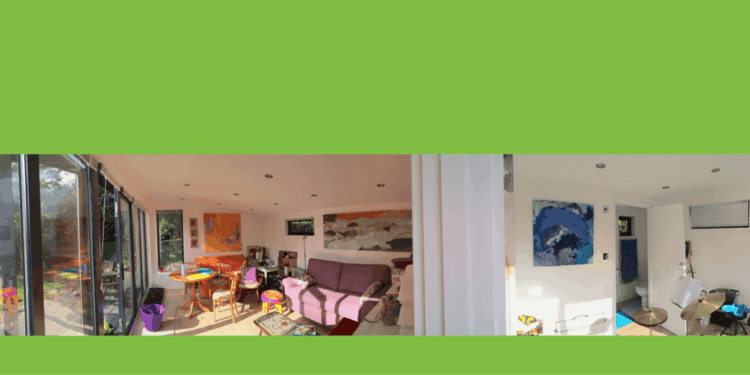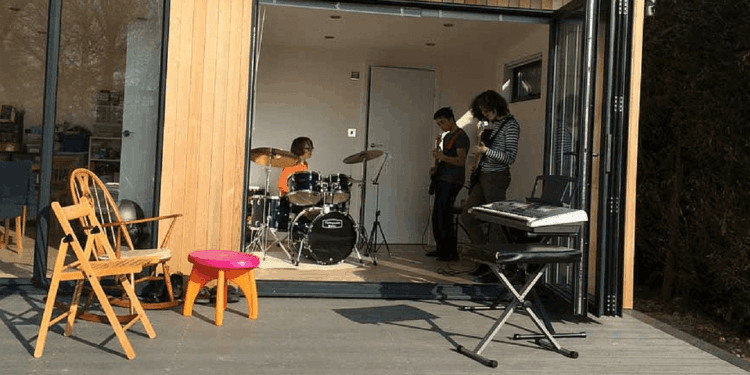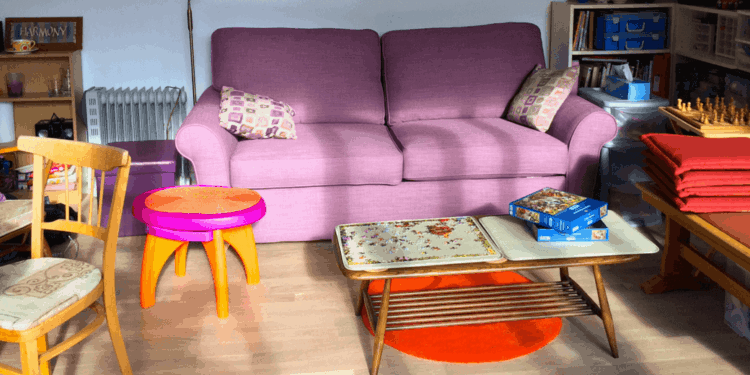 ARTIST GARDEN STUDIO – TUNBRIDGE WELLS
"We and all the family are really thrilled with the building and already finding it indispensable. A friend has already described it as 'this Cedar-clad thing of beauty'! Thank you very much for all your attention to detail, and the team's hard work getting it built in good speed before the winter (although encountering some difficult weather in the process!) which we really appreciate" Carol & Andy
PURPOSE
This artist studio was truly built for mixed use – a music room, art workshop and guest room! Whilst looking after an elderly relative that now lives with our client, they also have two children aged 14 and 11 and are both professional artists. A room was required to give the family extra space for either; children to practise the drums or for Andy and Carol to use as their creative space. Our client also realised the potential of the garden room and added a shower room so that it could also be used as guest accommodation.
FEATURES
As you can tell by the gallery photos, the studio is set in a beautiful garden with gorgeous rural views. The design is based on our office range and includes features such as:
Shower room and toilet – we added the en-suite facility so that the family can also make the most of the space when friends and relatives come to stay. Due to the quality of insulation, the room is built to higher standards than of a house so you can be reassured no one will feel the chill at night even in the winter!
Internal partitioning – to allow the room to be multi-purpose, we added an internal wall and door to separate the rooms. One room was for a large studio/living space, and the second was for the intention of a music (drum) practice room and relaxation space with a shower room off to the side.
Decking – to make the most of the garden, our client chose to add decking to the front of the studio. When the doors are open, this makes a great additional space for the family to relax and take in the fresh air!
SPECIFICATION
Full fitting of shower room and toilet facilities
Internal partitioning and doors
Extra doors / windows – for separate external access to each room and with extra windows to the left side for expansive views
Concrete raft foundation was required due to the sloping site with heavy clay and high water line, to provide a stable foundation and also to minimise the overall height of the building
Eco-Decking
Window blinds
Our client recently said: "We're enjoying it more than we ever thought possible! It has really helped us with our family situation. In fact we are seriously thinking of the possibility of another one!"
Also – thank you to Andy for the amazing photo's – we think you'll agree that our client really has made the room look extremely inviting and will become the envy of all neighbours!
To see one of our garden rooms in action take a look at this video case study. If you are interested in a similar artist garden studio or need more inspiration, take a look at garden room extensions.