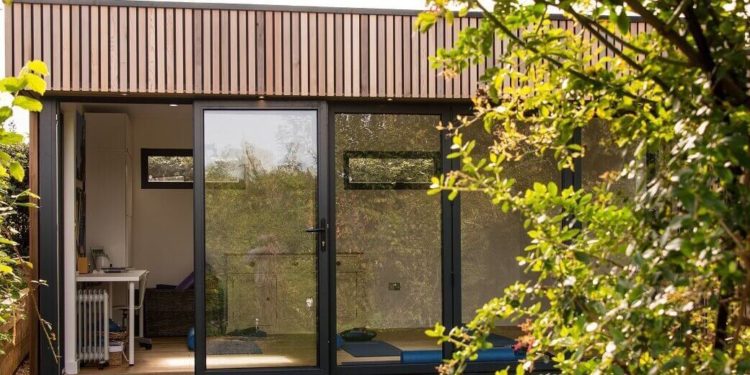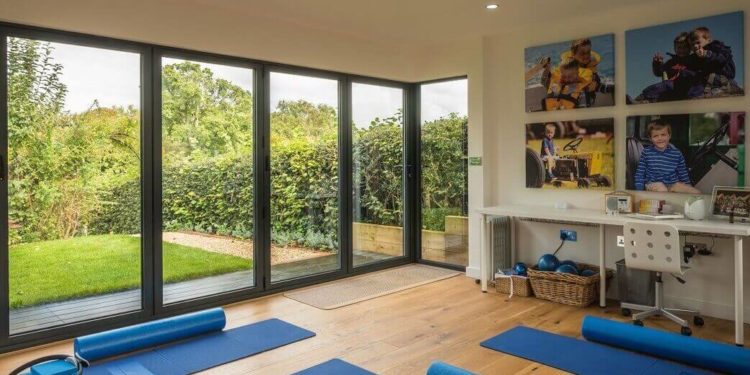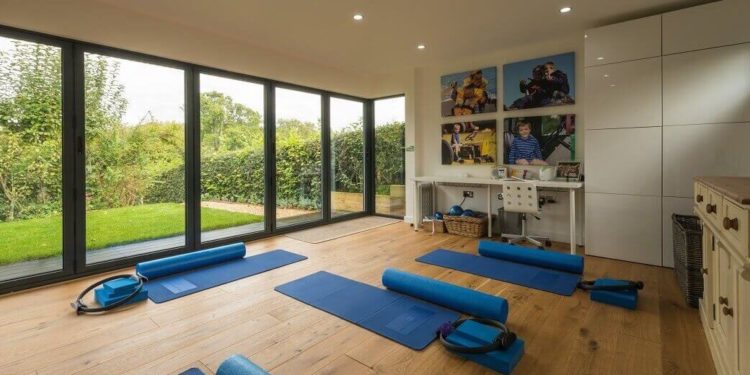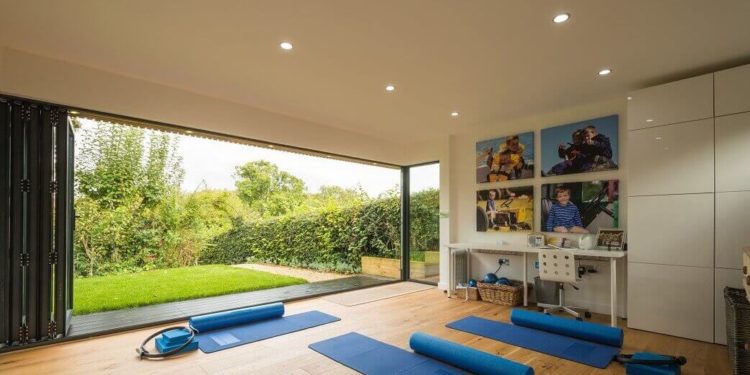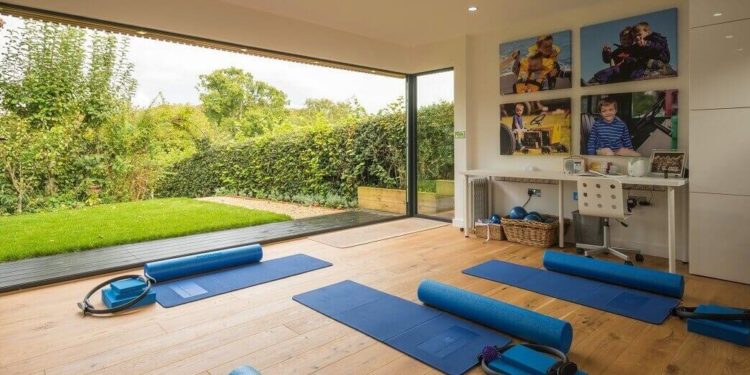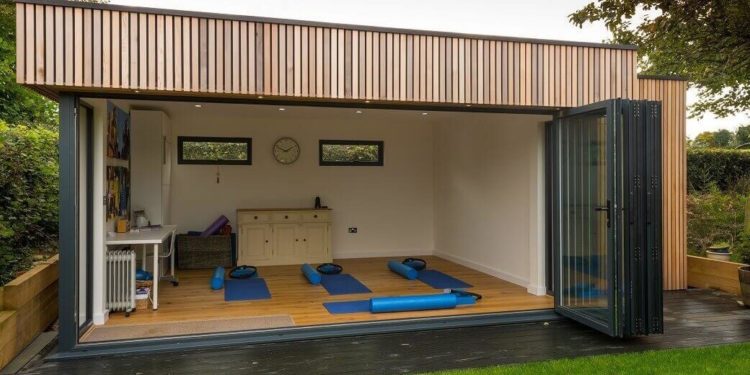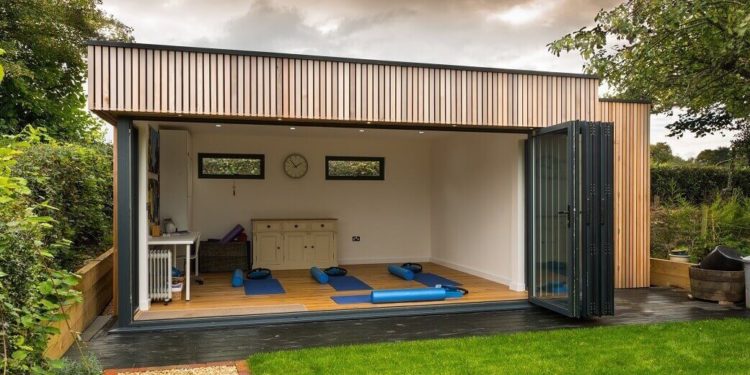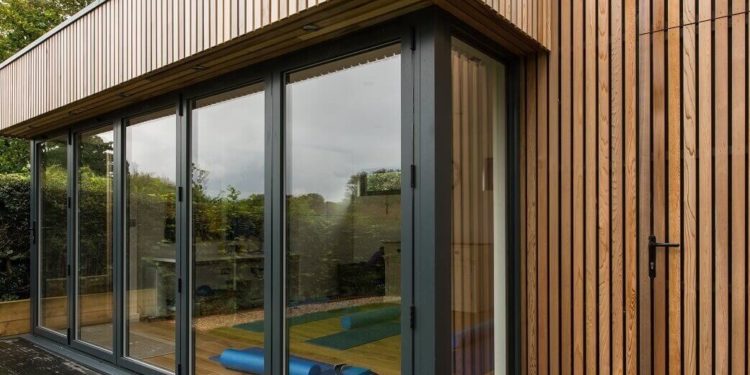 GARDEN EXERCISE STUDIO – GREAT MISSENDEN
PURPOSE
This attractive garden gym room is the focal point of this garden and is in a gorgeous setting in the Chilterns. It was built for Debbie so she could run exercise classes from home.
Debbie wanted to have an inspirational exercise studio built with plenty of space to practise yoga and pilates in and with views of the garden back to the main house. The garden slopes upwards, so we designed the studio to be dropped down into the garden, to achieve step-free access to the lawn.
To maximise light and garden views, we installed full size 5m wide folding doors. When the weather is warm Debbie can open up the doors and lead exercise classes either indoors or outside on the adjoining lawn.
An integrated shed was also added on one side, cleverly concealing all garden tools behind a stylish cedar-clad door. Eco-decking was added as a landscaping feature and to avoid mud being transferred on to the studio flooring.
As this building is in an Area of Outstanding Natural Beauty it meant that planning permission had to be obtained. Whilst this can be a daunting process for many, Vertis has dealt with hundreds of similar projects, and so we were able to effectively manage the planning requirements with the local planning authority to ensure that the process was as smooth as possible.
Debbie and Simon Adcock were delighted with the end result: "Vertis were really helpful, in fact nothing was too much trouble in the whole design and construction process. Not only were they very quick and efficient, but the quality of the garden gym room is superb!"
FEATURES
2.4m internal height studio with bespoke double-glazed corner design
Landscape setting
5m wide folding and sliding door system
Recessed ceiling downlights
Environmentally friendly, non-slip eco-decking
Remote control light switching system, to operate the building lights from the house
Open-board cedar cladding
Integrated tool shed
SPECIFICATION
Suspended SIPs floor system on elevated concrete plinth foundations, to negate any water ingress
To find out how a garden gym room can offer you more space to keep fit in, take a look at our garden studio range. If you need insight into how a garden studio project is built, take a look at our Guide to Building a Garden Studio.