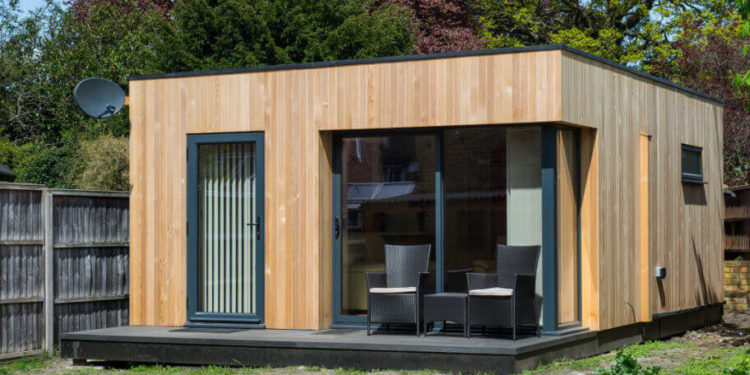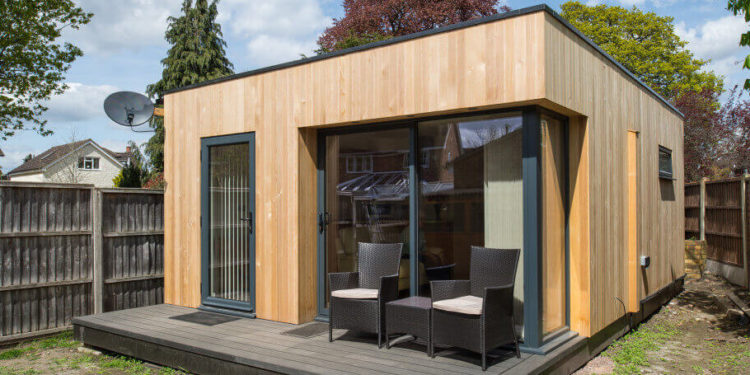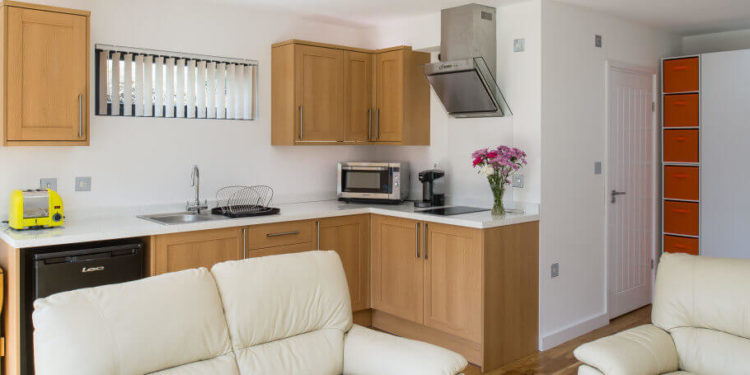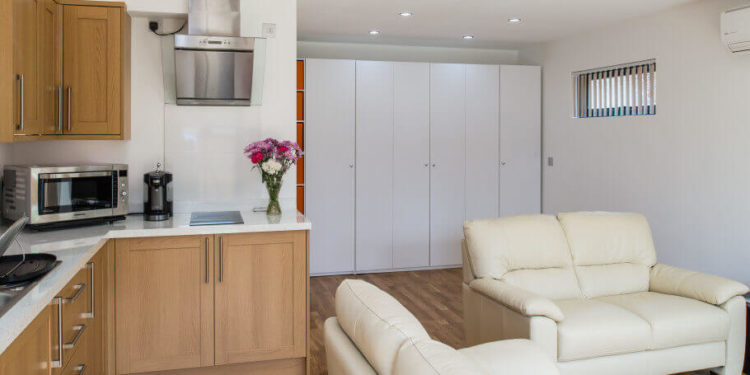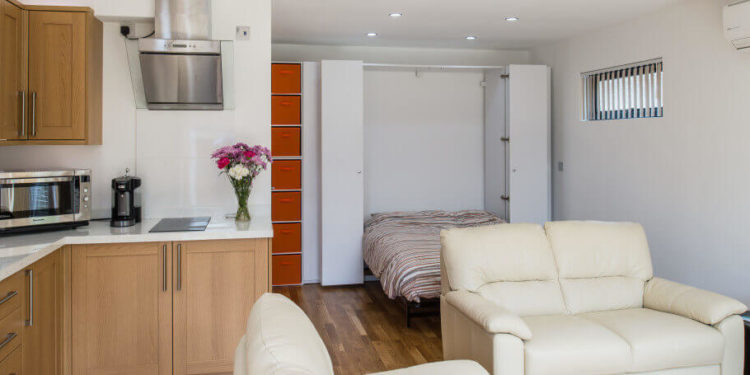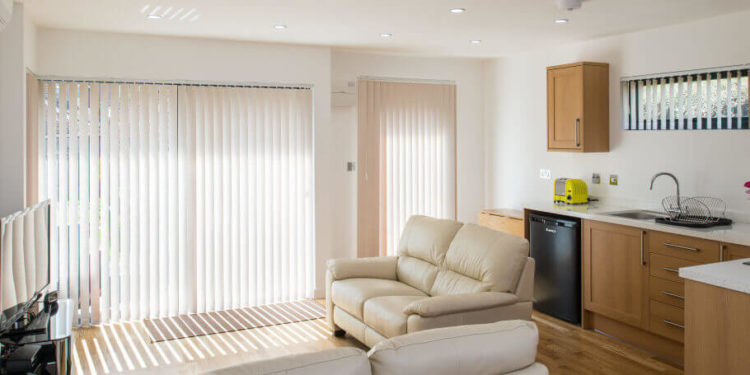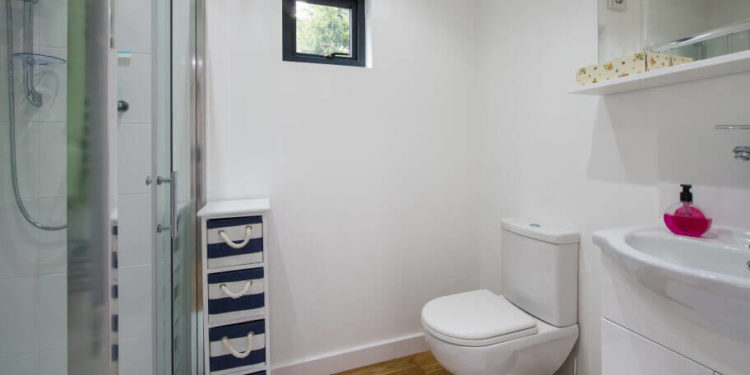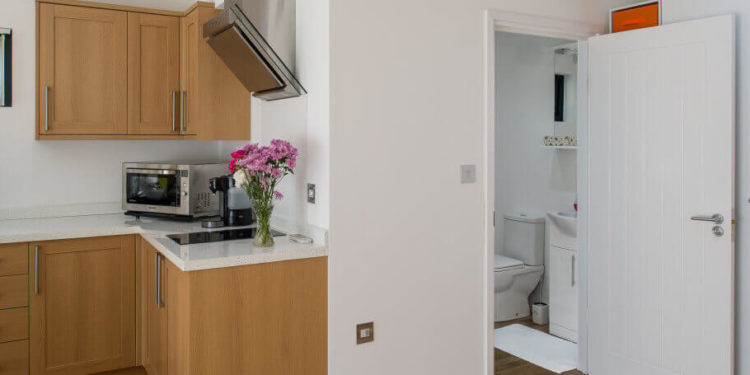 PURPOSE
This attractive garden granny annex was built for Dave Corbey, who wanted to create a self-contained building for his elderly mother to live in with the specific requirement that it needed to be easy to clean and maintain.
It was essential that the room was light and airy and that the space was well utilised as it is being used as permanent living accommodation.
We installed a well-equipped shower room and kitchen so that all Dave needed to do was move his mother's furniture in. The studio was also equipped with a high-specification Fujitsu air-conditioning system for year-round comfort. To ensure a beautiful finish to the building, the outside air conditioning pipes were boxed in and quality windows and doors fitted.
Walls were constructed using Fermacell and due to its strength and durability, the customer was able to easily install a wall bed to maximise the living space in the open-plan bedroom, sitting room and kitchen area.
The garden granny annex is a great solution for accommodating Dave's mother close to the family home: "The building has exceeded all expectations. We are pleased with the quality and value for money delivered by Vertis whose contractors were polite, hard-working and always willing to do the best they could to deliver a quality product. My mother is delighted with the annex and is very comfortable there."
SPECIFICATION
Constructed to the same building regulations, compliant standards for thermal insulation and structural integrity as any other new-build house
Shower & WC and kitchen facility – We installed the services to connect the building and the shower room
Fully featured Fujitsu air-conditioning system – for year-round comfort – warmth in the winter and cooling in the summer
7x5m (external) floor area
To find out how a garden granny annex can offer you more space in your home, why not take a look at our video case study. If you need more inspiration, take a look at our garden room extensions.