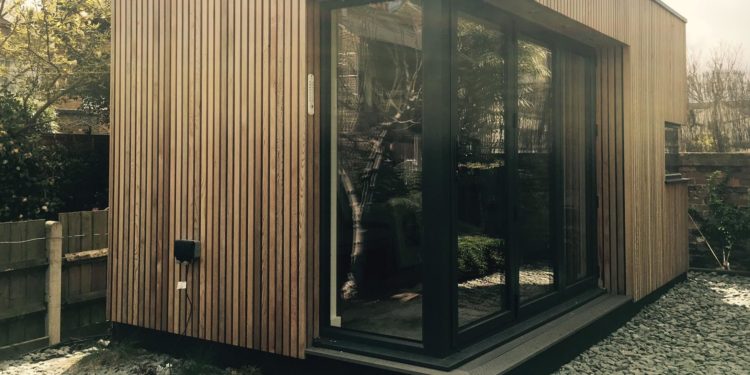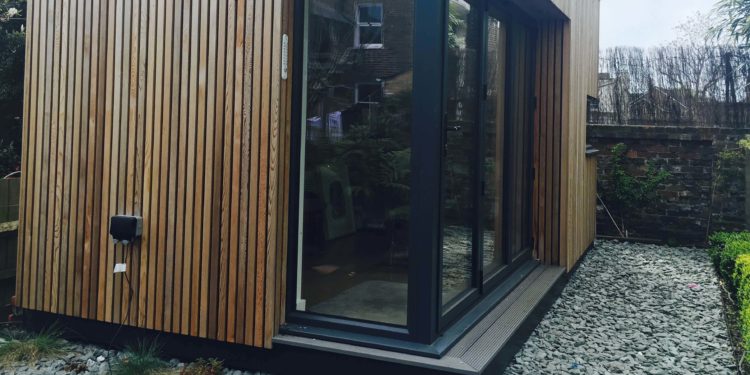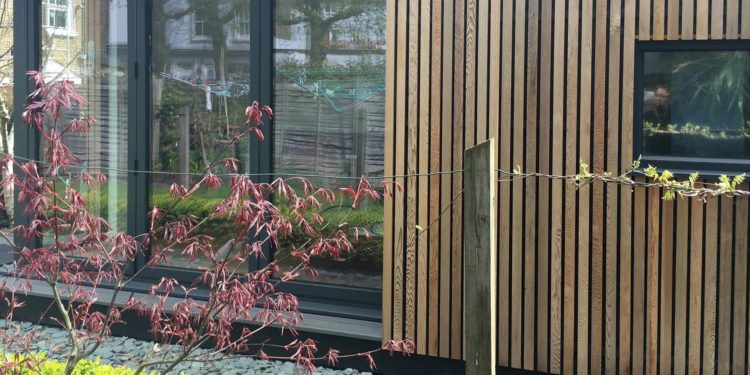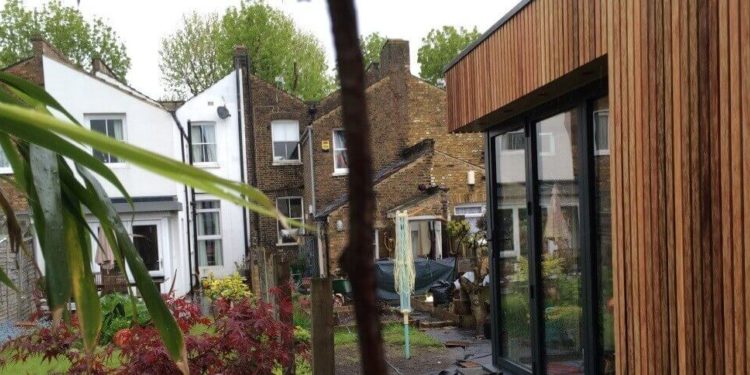 GARDEN OFFICE AND LEISURE POD – CENTRAL LONDON
"We're really pleased with our garden pod. It was super quick to install and the team who installed it were extremely professional and hardworking. It's a great space to use whether it's for work, or just taking some time out – we both absolutely love it!" Michael & Shen
PURPOSE
Our client's terraced house in central London, like many, needed an extra room. Michael Harvey, a professional photographer, found that working in the kitchen/lounge felt a little cramped. So, having an extra room at the end of the garden gave him and his family the space they needed.
After seeing their friend Ben's garden pod – they chose us to create them a space to be used as an office space as well as a leisure room. The garden office and leisure pod has a corner window and folding doors to let in lots of light. Decked out with stylish retro furniture – it really is the envy of the neighbours!
SPECIFICATIONS
We're used to building garden rooms in the smallest of spaces and whilst the garden was large, the house was terraced – therefore no through-access. To overcome this, we appealed to the council for permission to bring materials through the fence at the back of the garden that backed onto the car park of the nearby flats. Whilst we are always extremely careful if we have to take materials through the house – this just made the whole process a lot easier for both us and our client!
The garden office and leisure pod is stylish in its own right, but our clients chose a sedum roof to add a little bit of extra greenery to their urban home.
Based on our garden pod range
Open-board cedar cladding
Sedum green roof
Corner window
Folding doors