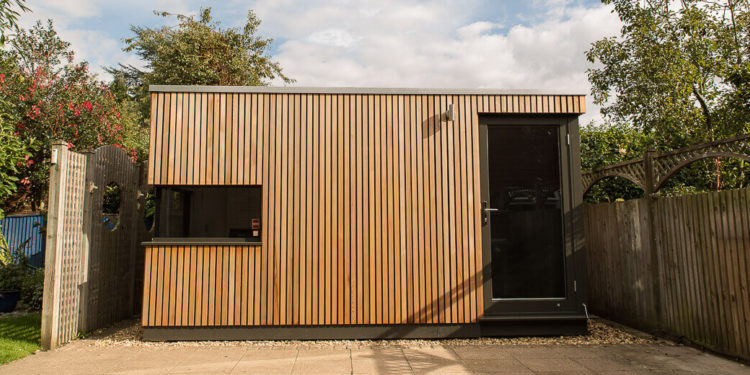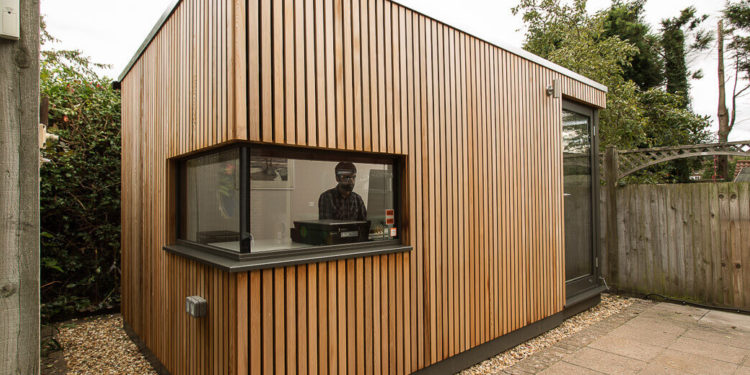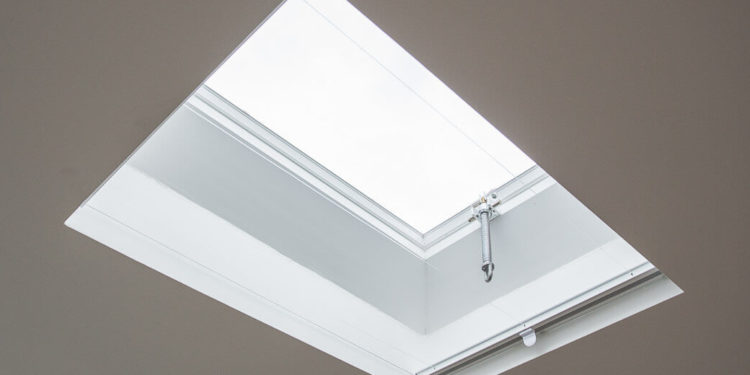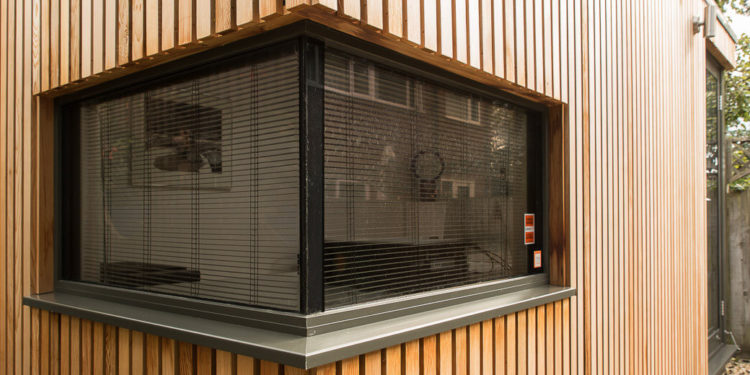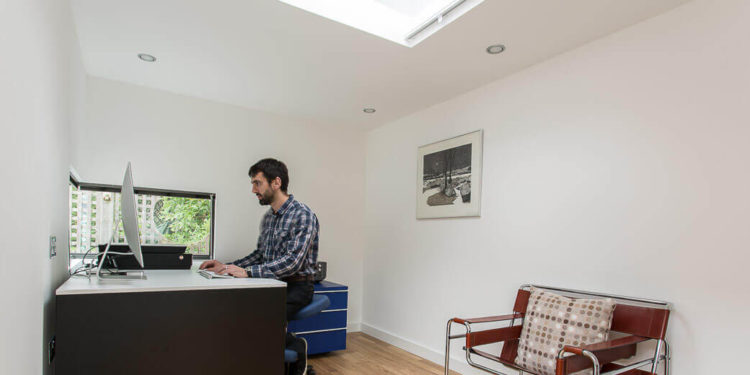 GARDEN OFFICE POD – BRIGHTON
TESTIMONIAL
"I loved the idea of being in the garden, not just in the summer but all year round. I am really pleased with the finished building" – Mrs Warner.
PURPOSE FOR THE GARDEN ROOM
What began as a hobby for our clients soon turned into a business opportunity that needed a clutter free environment to develop and grow. This is where our garden office pod came into play! The Warner's combined skills in graphic design, advertising and typography led to a fascination with 'Digital Paper Engineering' i.e. pop up books. This 3D style computer based operation located in Brighton required a clean and simple base to work from to allow creativity to flow.
Our clients also wanted to improve their work life balance and decided a separate garden office pod in their Brighton garden would help achieve that goal. It would also allow overnight house guests to relax without having to fight for space.
KEY FEATURES
After seeing the website, our clients decided to book a consultation and loved the Vertis "your garden office, your choice" attitude. Having owned a creative design based business, our clients were highly attracted to the functionality offered with each garden room, which combined contemporary style with flexible design. So, our client chose a Vertis office garden pod.
The first of its kind from this range, it offered innovative and practical ideas, like a corner window, which meant they could work at their desks and still be connected to the outside world.
As well as design, the use of quality durable materials was the highest priority and instantly created synergy for our clients. Each garden room feature is built in-house by experienced craftsmen and delivered directly to the site. From powder coated recycled aluminium windows with energy efficient glazing as standard, to A-rated patio doors, all of our buildings are all built to last.
Design and quality weren't the only considerations, sustainability was important to our clients who love the outdoors and the garden. In fact the 'green' element was "the icing on the cake".
Our clients were delighted knowing they were investing in their future and helping to grow their business. "It was worth every penny" said Mrs Warner.
Great design expertise aligned with a relaxed professional consultation made Vertis the Warner's first and last choice. Almost a year later later they are still in love with their dream garden office pod in Brighton.
SPECIFICATION
2.5m reduced height
Dome roof window
Take a look at our range of garden office pods and larger garden offices for further inspiration.