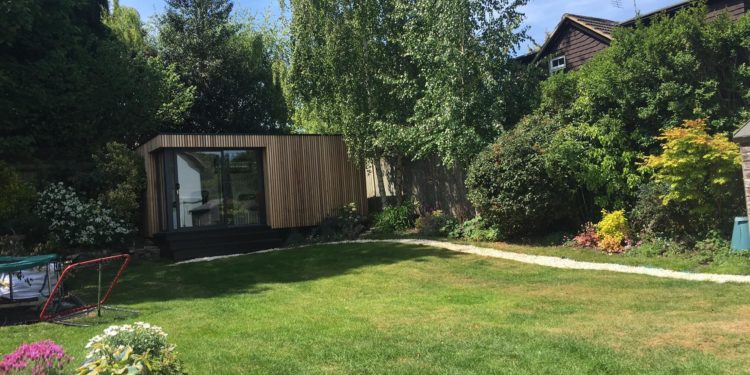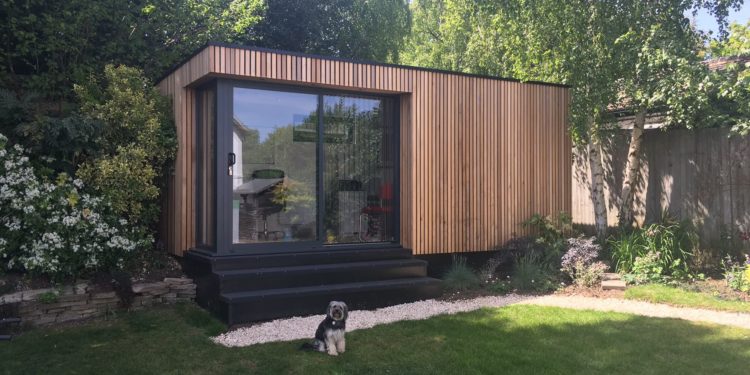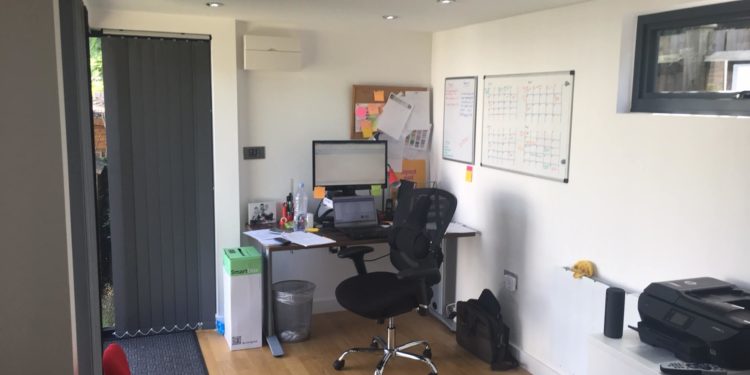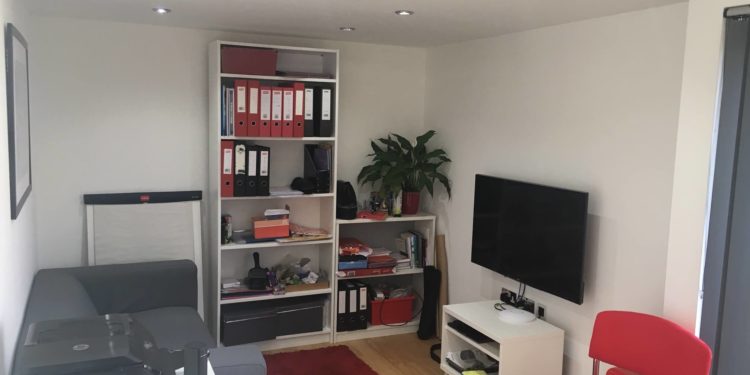 PURPOSE
Our client, Steve Lowery, owns a market research consultancy in the healthcare industry. With a number of offices in different locations, the company was spending a lot of money on office space, and Steve and his employees spent a lot of time commuting. A rethink was needed, and Steve decided to do things differently by moving to a home-based office setup. A garden office would allow him to get a large amount of work done at home, reducing the overheads of the business and allow a more flexible style of working which would cut out a lot of time travelling. A totally separate space was important, to separate home life from work life, but without the commute.
The office needed to be dual purpose, so that it could also act as a leisure space for the family. Steve wanted his 3 boys to have space to play computer games, watch TV and have somewhere private to take their friends. A keen cyclist, Steve also wanted a turbo trainer set up so that he could train in the garden studio while watching TV.
FEATURES
The finished, multi-purpose garden studio contains IT and AV equipment to support home working, which is hardwired to the house. The heating and lighting can be controlled remotely, via an iPhone app, so you can turn them on or off wherever you are. Half of the studio is a work area, containing a desk and whiteboards, and the other half is an extended living space, containing shelving, a printer, sofa and TV, all set up on the wall, as well as a wall-mounted electric radiator.
The combined home office and family room has sliding doors and genuine wood flooring throughout, which came as standard. This was one of the reasons that Steve chose Vertis, for its superior build quality and materials.
SPECIFICATIONS
Approximately 5m x 3m in size
Natural red cedar wood flooring
Open board cladding
Sliding doors
IT and AV equipment for home working (TV, broadband)
Remote controlled heating and lighting via mobile
Wall-mounted electric radiator
Do you work from home? Vertis can help you create a self-contained garden office space. Contact us on 01582 805440 for a free consultation.