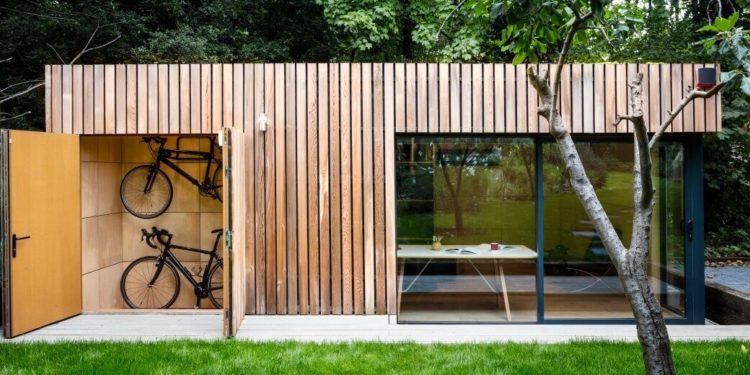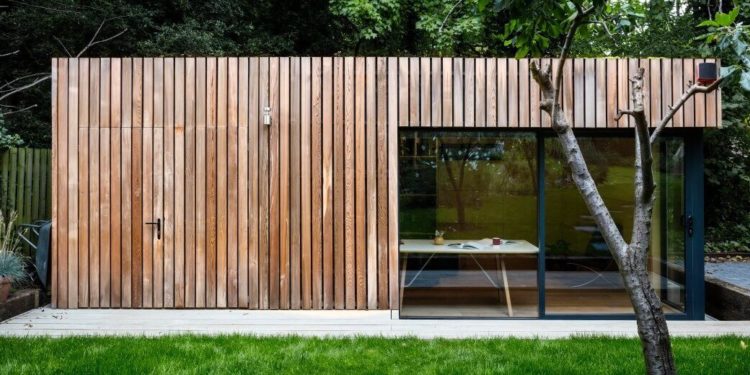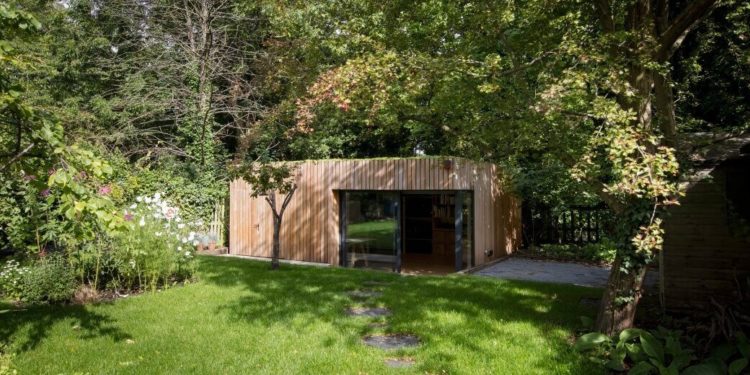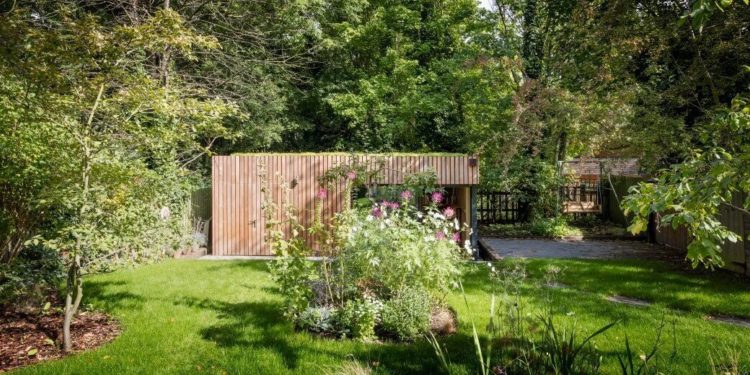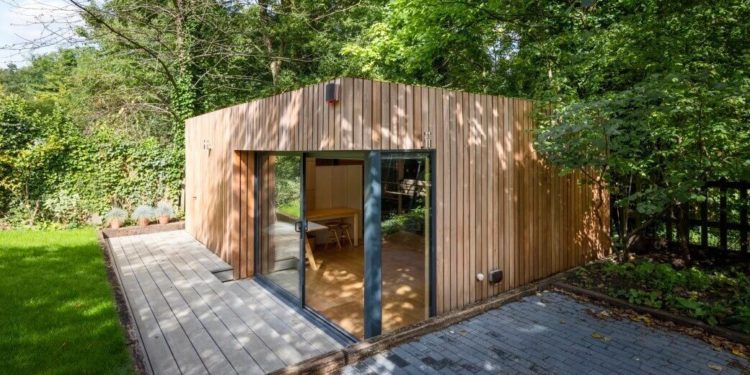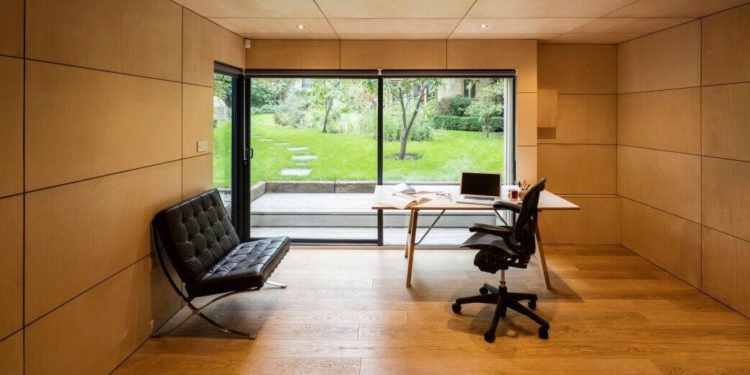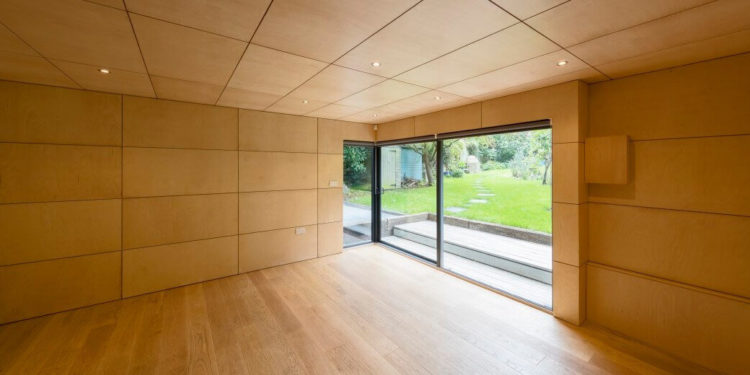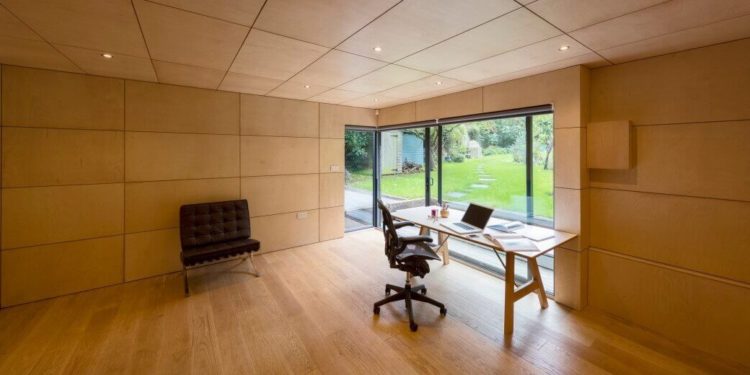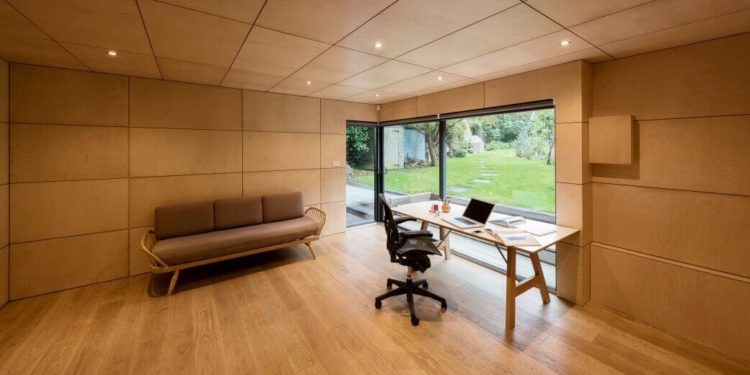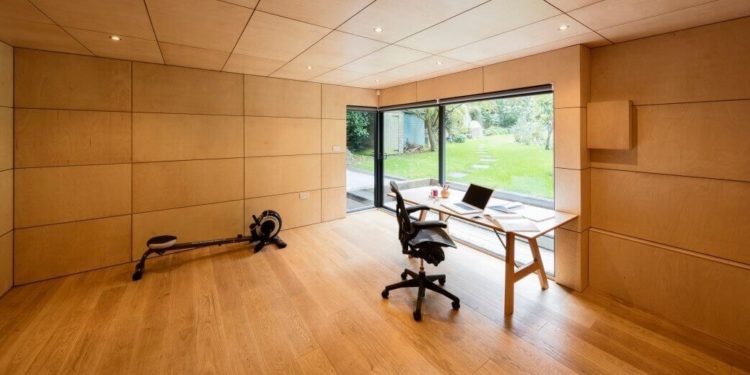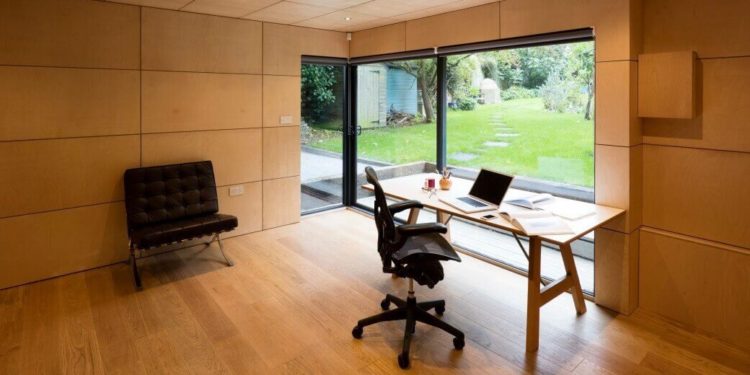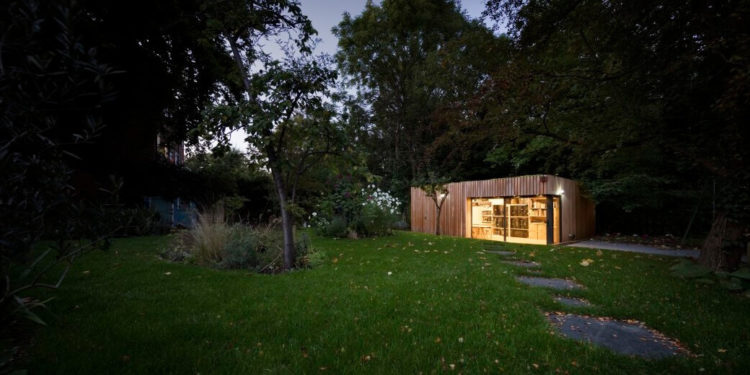 GARDEN OFFICE WITH BIKE SHED
"I'm very pleased with the finished structure, it's been much admired by others too, it all works very well. Thanks to both you and your team for creating the – very bespoke – studio, to fit into my particular environment and timescale." Ben Rice
PURPOSE
This stunning garden office with bike shed was built for a freelance photographer, who required office space for his business plus ample storage for all his kit. Previously renting external premises for all his photographic needs, he gave up the rental in order to commission this luxury home studio.
Ben wanted a flexible space that could be converted back into an extra living room after his retirement in a few years' time. When that time comes he plans to dispose of the photography equipment and use the room to relax in with his family and enjoy the beautiful garden views.
FEATURES
This contemporary, luxurious garden office with bike shed is set within a lovingly landscaped garden – a truly flexible space whose functionality can be changed to suit the family's needs. The standout success of the building is in the exquisite design details, which deliver a real wow factor.
Set in the ground – in order to comply with planning restrictions, Vertis were able to excavate down into the ground, allowing more internal height for the building within the rules of 'Permitted Development', without requiring planning permission. The airy ceilings give a great sense of space and calm.
Sunken terrace – outside Ben's studio, we added the best decking that money can buy. Slip resistant decking boards and railway sleeper retaining walls offer Ben and his family an opportunity to enjoy the beautifully landscaped garden from outside the garden room.
Built-in bike shed – Ben asked us to include a separate area to store his bike discreetly. We added a set of hidden cedar doors that blend in with the rest of the exterior, making the perfect secret place to keep his bikes safe from the elements without the need for them to clutter up the main space.
Birch ply interior cladding – instead of the usual painted plaster, we clad the interior walls and ceiling with birch ply, it reinforces the romantic idea of being in a 'log cabin in the woods'.
Cedar finish – the vertical cedar boards are spaced more apart than is the norm, and the carefully engineered 'invisible' roof edge adds to the expertly-crafted bespoke look.
Sedum roof – although barely visible from the ground floor, the grass-like sedum roof was added as a benefit to the view from neighbours' bedrooms.
SPECIFICATION
Luxury specifications with premium design finish
Birch ply interior panelling – a distinct finish requiring real craftsmanship
Finished with open board cedar and invisible roof edge
Hard wired internet access and electricity
Underfloor heating with 24/7 touchscreen control
Like the look of Ben's garden office with bike shed? Take a look at our video case study below for inspiration.