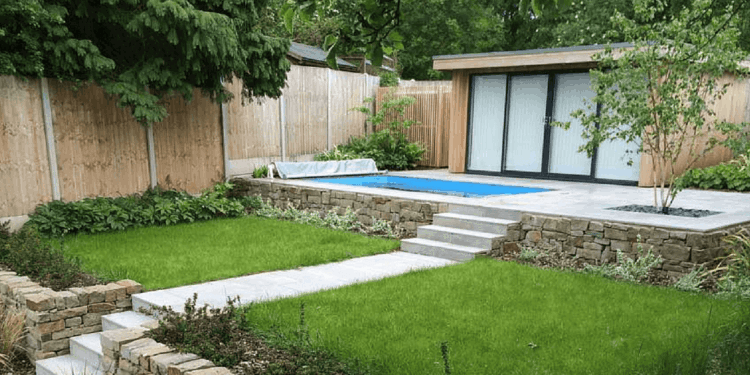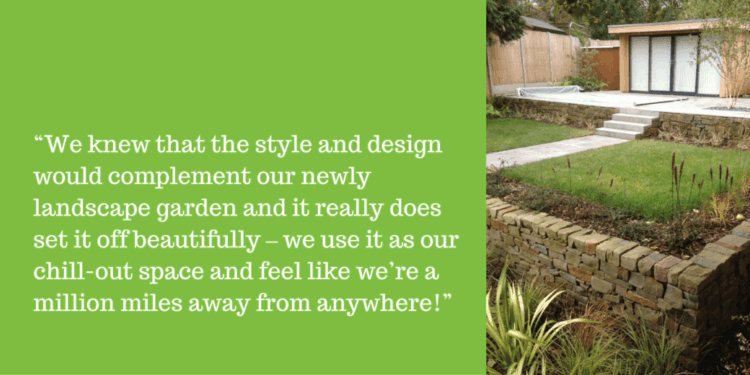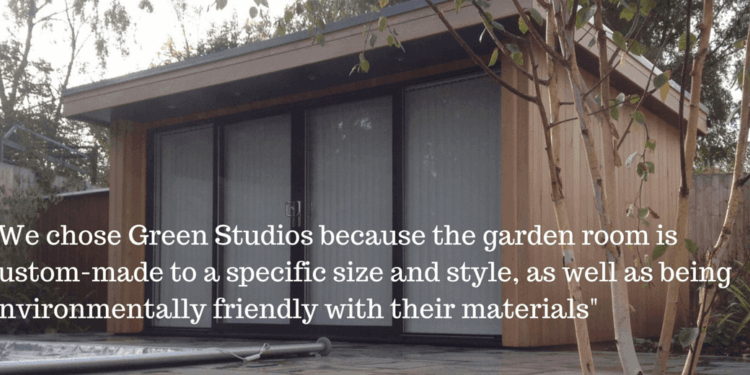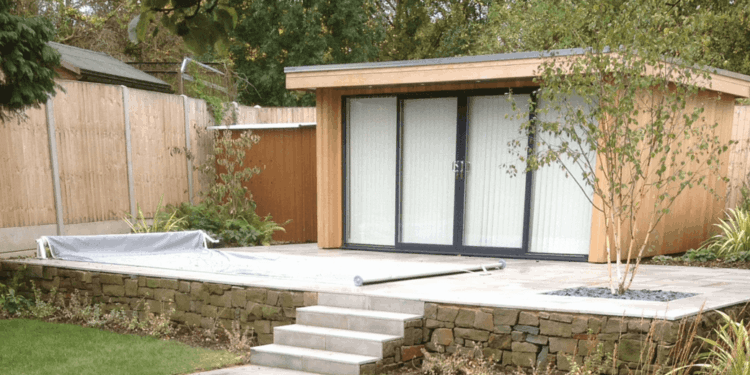 GARDEN ROOM – MIXED PURPOSE, SUTTON COLDFIELD
"We chose Vertis because the garden room is custom-made to a specific size and style, as well as being environmentally friendly with their materials. We knew that the style and design would complement our new landscape garden and it really does set it off beautifully – we use it as our chill-out space and feel like we're a million miles away from anywhere!"
On recently renovating their home, our clients also wanted to make-over the garden and add a garden room for extra space. Their garden, set in three tiers, was a perfect opportunity to add the room alongside a swimming pool. The garden room is set back away from the house so when you reach it, you have an area of tranquillity and quiet – the only noise is from the birds.
PURPOSE & FEATURES
Our clients are using the garden room as a chill out area and a relaxing calm space to escape to after a swim. Like many families, our client also has an elderly relative living with them, so another room in the house will be a welcomed retreat.
The garden room is based on our office range and simply has a set of patio doors leading to the stunning swimming pool. It has been kept simple and stylish to keep within the landscaped garden.
SPECIFICATION
Office range design
5m reduced height, therefore no planning permission required
Patio doors opening onto swimming pool – these were larger than average (a 4 leaf with 2 central opening) to reduce the space impact. A traditional opening outwards would have impeded the space between the garden room and endless pool
Electricals ready for a mixed-use garden room
The garden was landscaped by Rio Landscapes – we think they've done a great job and whilst we know there is still a little work to complete, it's going to be fabulous!