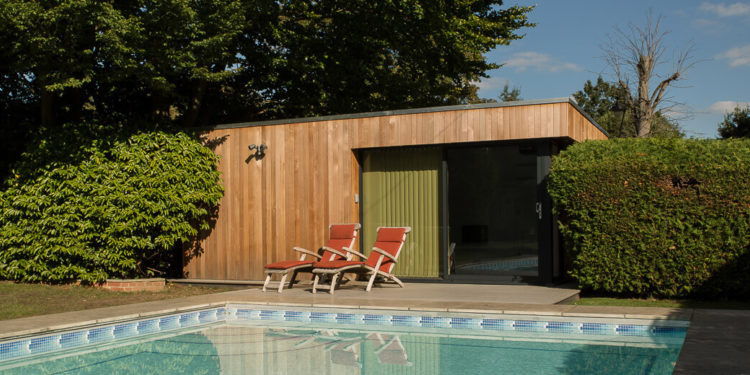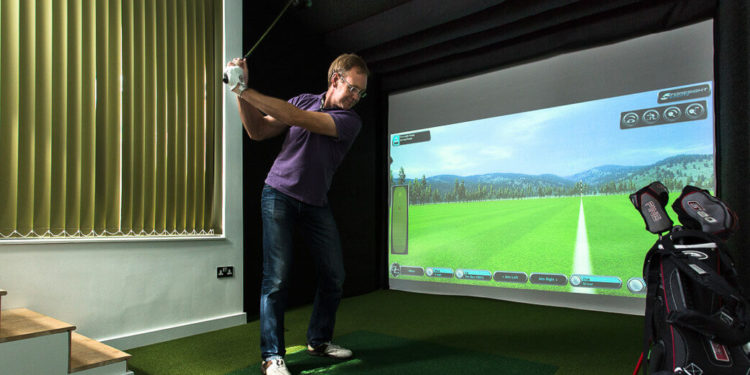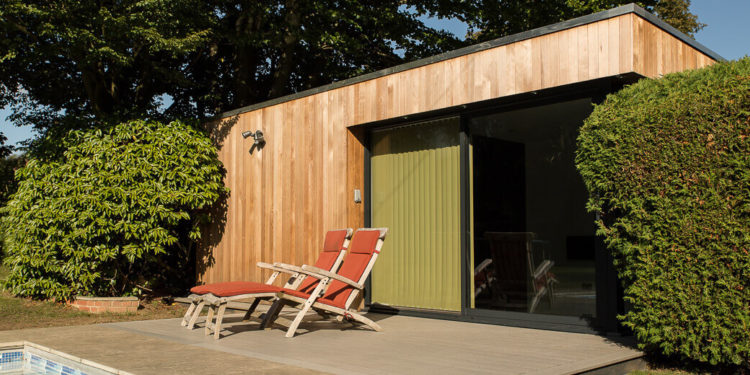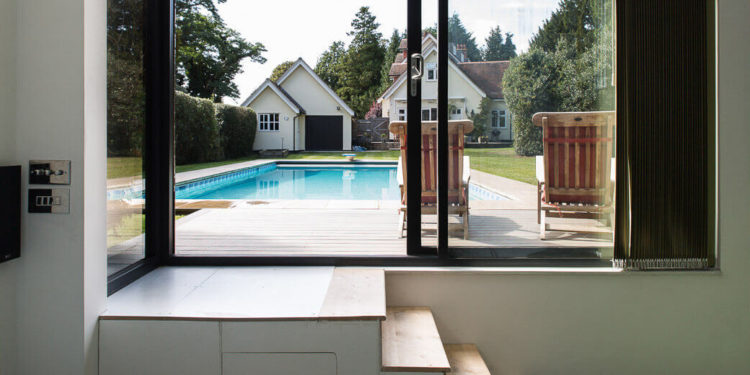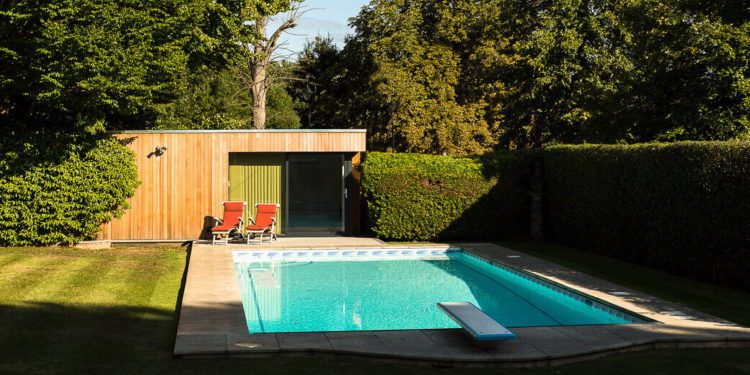 Golf Practice & Home Cinema, Woking
Purpose
This multi-functional garden hobby room was built in order to replace an original outhouse next to our clients swimming pool. Working with our entrepreneur client based in Woking; Tim Barker, we helped create a dream space – a changing room, simulated golf range and cinema room that ticked all the boxes!
"Vertis went above and beyond the original brief. The team were extremely competent and worked very well – they were efficient, pleasant and kept the site tidy. We all love the new space – it's fantastic!"
Tim Barker
Key features
golf simulator
cinema screen
swimming pool changing room
outside decking
In order to create a simulated golf range, the building's bespoke design needed to include a ceiling height of over 3 metres. The design also had to consider the existing landscape – the original outhouse was built on a slope so the back of the building would be lower. Whilst installing the garden hobby room, the team also needed to reroute the hydraulic pipes around the existing structure. Then it was discovered that a large block of concrete was under the building which had to be removed as part of the preparations.
Being 'green' was also important to our client, who appreciated our commitment to reducing waste and selecting environmentally friendly materials.
The family gained a social space to be enjoyed all year round. Whether throwing a pool party in the summer for their teenage children to enjoy, or just a game with golf buddies rounded off with front row seats, a beer and the latest DVD during the winter months!
Specification
full height 3 ft ceiling
excavated site 1 below ground level
remote control light switching
outside decking
cinema screen