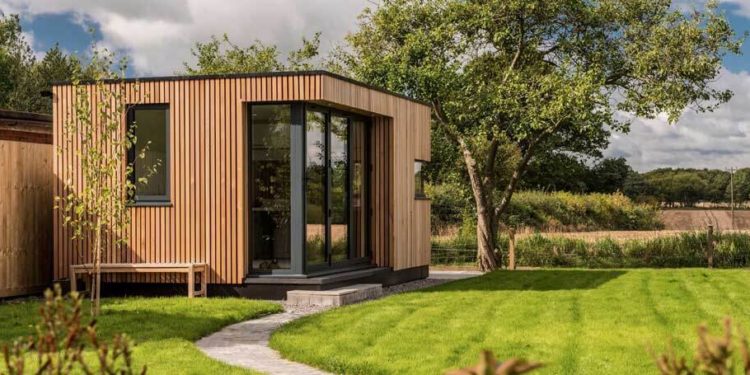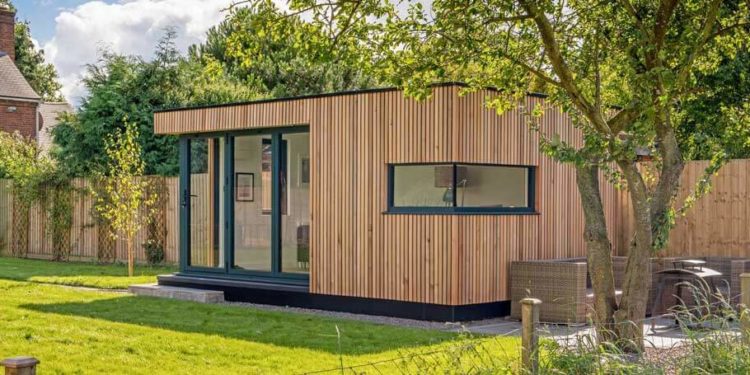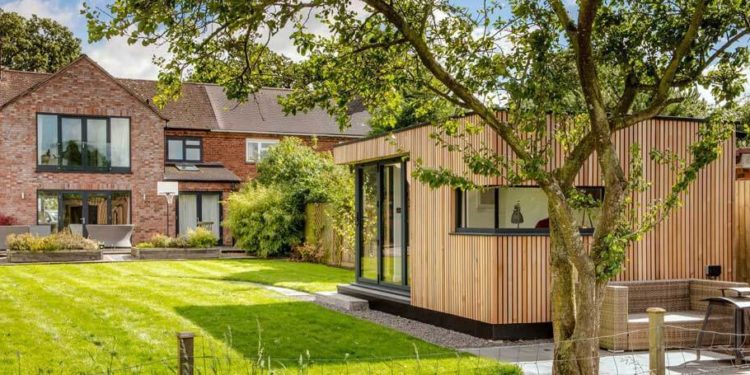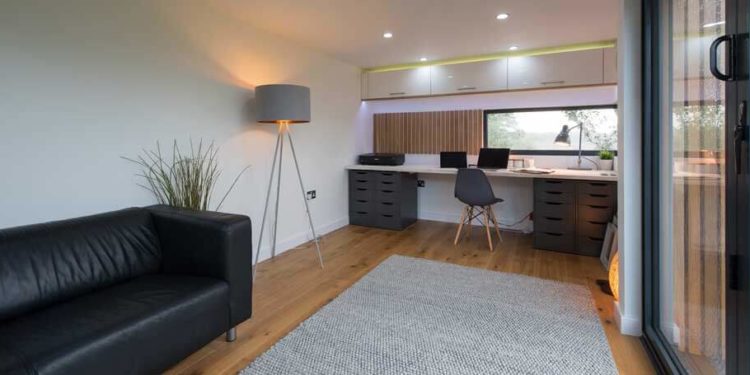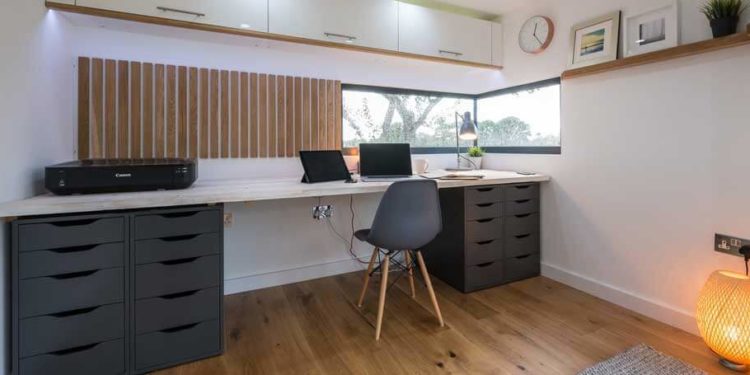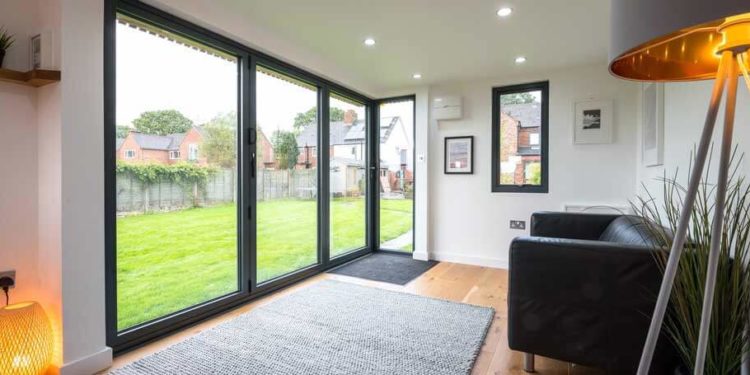 PURPOSE
Steve from Beausale in Warwick, runs his own digital marketing agency. While the agency has its own office in Warwick, he needed somewhere suitable to work from home. With two children and no real space in the house to work, a home office at the bottom of the garden was the ideal solution to separate his home and office space. It was important to provide a clear delineation, to help the kids to understand that when he is in his home office he is working and can't be disturbed.
FEATURES
Steve's home office is a completely bespoke garden studio, with the layout and features tailored to his needs. A space comprising just under 15 square metres, it has 3-pane bifold doors which let in lots of natural light and open out onto the garden.
The studio is covered with open board cladding, a distinctive external finish that Steve was particularly keen to incorporate, but that only a few suppliers could provide. Around the window, the cladding is vertical, while over the rest of the building it is horizontal.
The office contains a desk, sofa and plenty of room for storage. It's fully equipped for all his office needs, with power points for Steve's computer and wifi access. The team fitted a corner window at desk height, so while he's sitting at his desk Steve can enjoy a perfect view out to the fields adjoining his garden. At Steve's request the office also boasts a solid oak floor, which adds a sense of luxury to this relaxing home office.
Steve says he already had a sketch of what he wanted from his new home office, but when the onsite team came to visit, they quickly got to grips with his vision and adapted the product to suit his requirements. The Vertis team were also able to reassure him that he would not need planning permission for his garden studio.
The finished home office is everything Steve was looking for in a work-from-home space. These days, he rarely goes into office, and prefers instead to take in the views from his home office whenever he can.
SPECIFICATIONS
Just under 15 sqm in size
3 pane bifold doors
Open board cladding
Solid oak floor
Bespoke corner window
Electrical points for easy work from home
WiFi access
If you work from home and need some dedicated office space, why not check out some of our other home office builds.