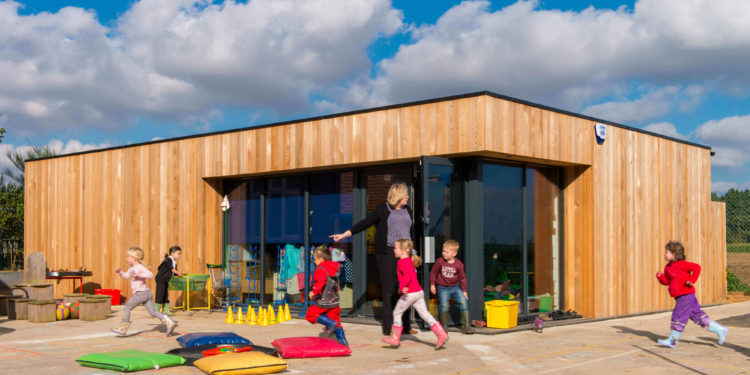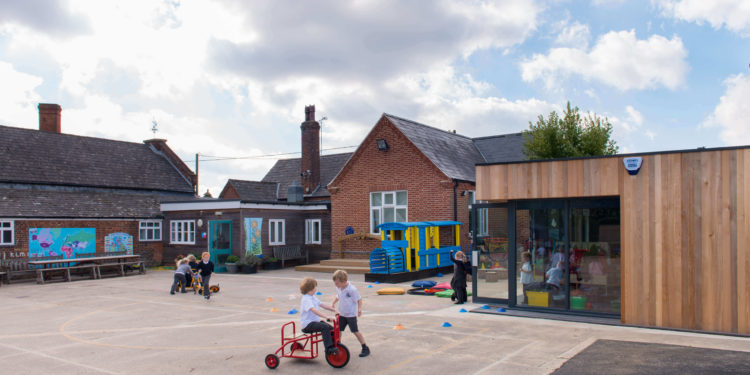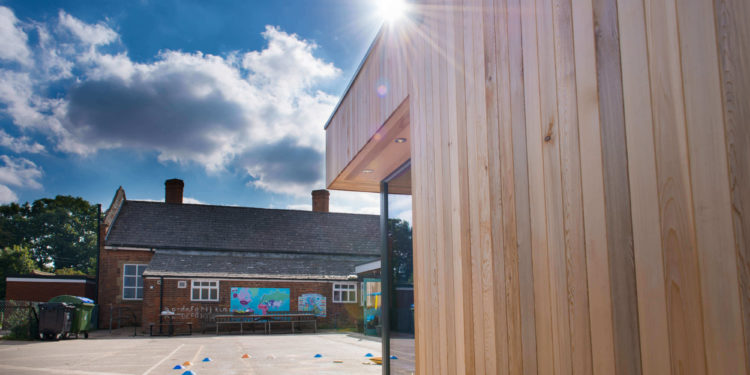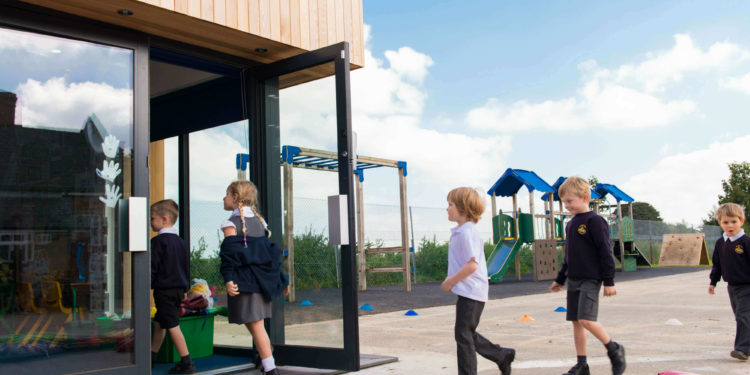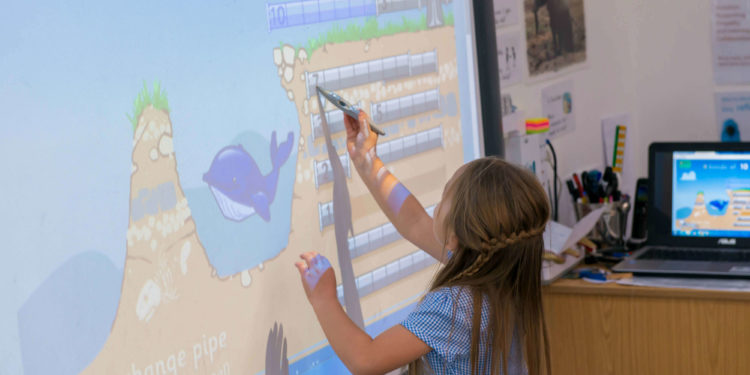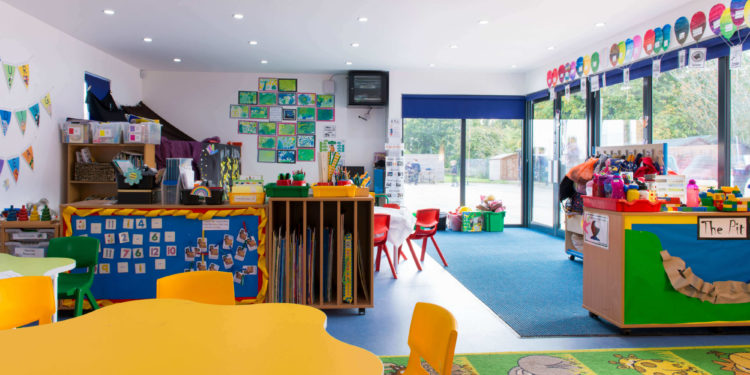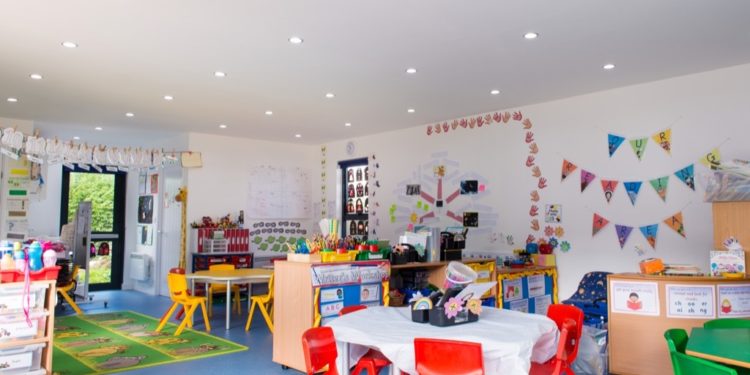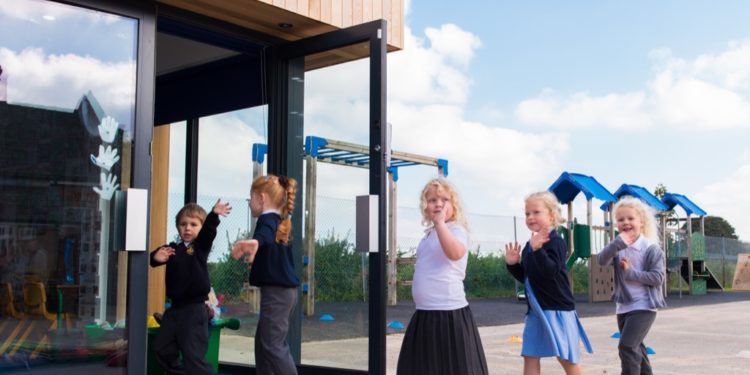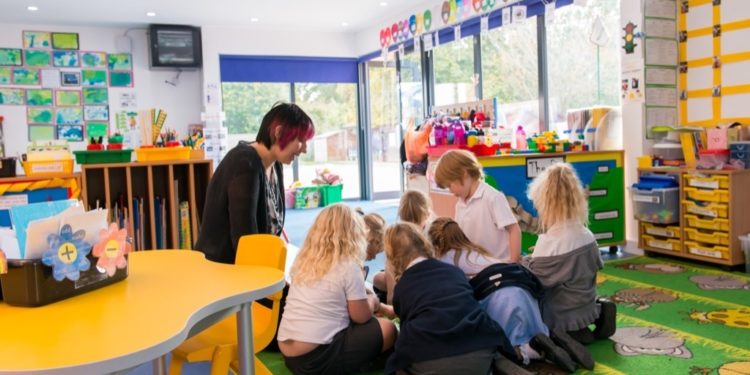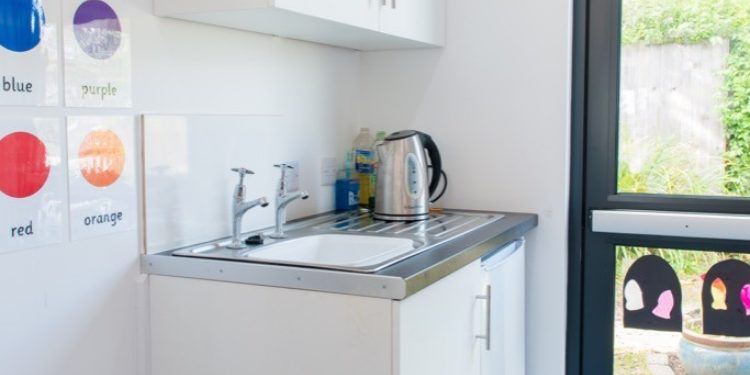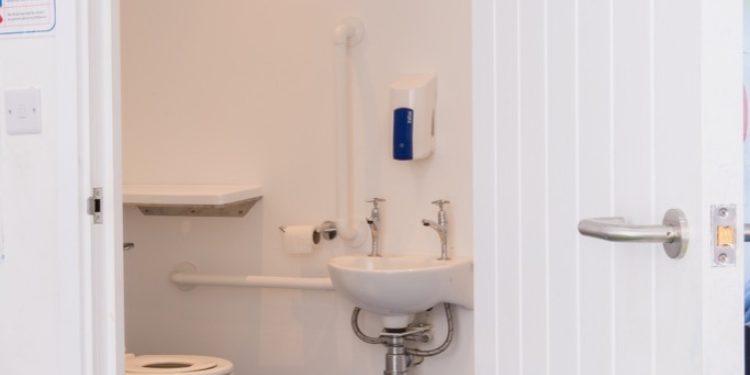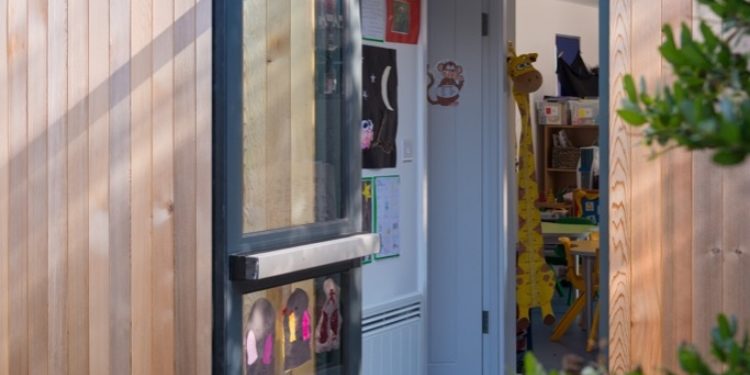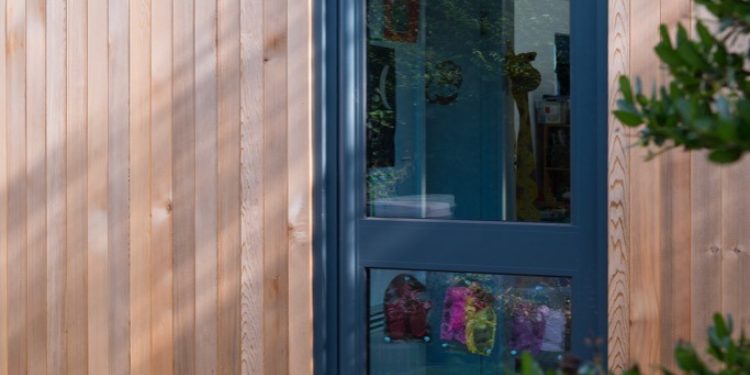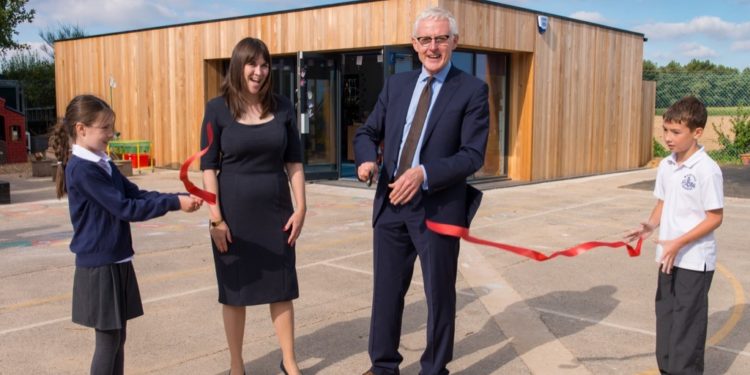 Wendover Range: Reception Classroom, Norfolk

BACKGROUND
Worstead School in Norfolk desperately needed more space to accommodate their reception class. They were using the school hall as the Reception classroom – a logistical nightmare, as the hall also needed to double up as a room for assemblies, school dinners and the PE class. The classroom effectively had to be cleared away when the school hall was needed for another use.
The village community united to raise funds for a new modular education building to accommodate the Early Years class in a corner of the existing playground.
They chose Vertis as we have been successfully supplying modular education buildings across the UK for many years. Our bespoke project management service meant that the focus would be on delivering personalised space solutions to the particular challenges facing Worstead School.
Key features
A key benefit of mobile classrooms is the speed of construction and this project was completed in just three weeks during school holidays. It was important to minimise the disruption to teaching and learning and in this case pupils arrived back at the start of term, ready to use their brand new modular classroom.
It was important that the space could be used for a number of different functions. Vertis worked to create a flexible, light and airy place for the children to enjoy with easy access to the outdoor space.
Vertis specialise in environmentally friendly solutions and the new modular education building is a sustainable space with much of the structure made from recycled materials. The mobile classroom was constructed using Structural Insulated Panels (SIPs), with aluminium windows and doors and western red cedar cladding, creating an attractive, contemporary structure.
The glass fronted building features security locked double doors, for good access to outdoor space and maximum natural light.
Accessibility and safety were important considerations, and the classroom was built lowered into the ground for easy, step-free wheelchair access and the prevention of trip hazards.
Working in collaboration with the school IT contractor the team installed structured cabling to deliver fire alarm facilities, an intercom and an interactive whiteboard.
All of our modular buildings for schools are low maintenance spaces that will be easy to look after, all designed to last for 50 years.
After an OFSTED inspection in 2016 which now officially rates Worstead Primary School as a 'good' school, special mention was made about the improvement their new classroom has made:
"Early years leadership is good and the provision in the new classroom is continually improving. The children enjoy their exciting activities so that they make a good start to their school lives." "Provision in the early years is now good. It has improved significantly this year due to the creation of a new classroom with an accessible outdoor area."
Specifications
Durable, easy clean, commercial grade vinyl floor
Laminated toughened safety glass
Fire exit safety door to rear
Interactive whiteboard
Kitchen facilities
Storage room to safely store class resources
En-suite wheelchair friendly toilet facilities.