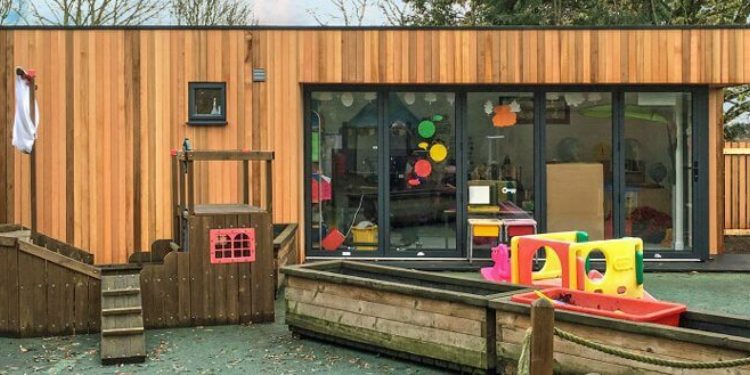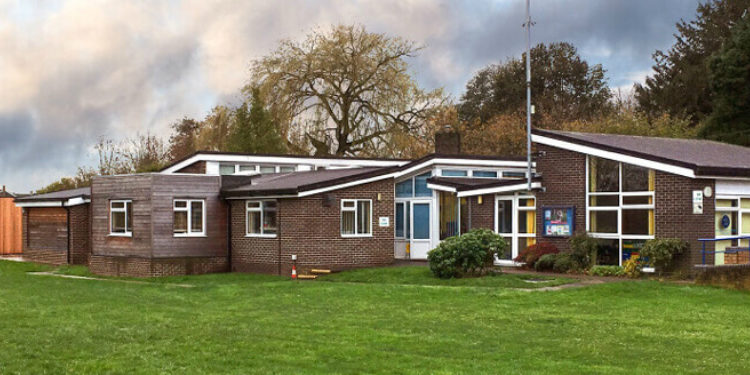 BESPOKE: 15 Child Pre-School Classroom, Bedfordshire

BACKGROUND
Roxton Lower School needed a separate classroom to house its preschool class of 15 children, the first time that a separate space would be available for this class. The project involved writing up a modular classroom specification and later designing the new "mobile" portable classrooms and building it with minimal disruption to school life . The intention was to provide a much improved, separate learning environment for Roxton's youngest pupils with easy access onto the early years' playground to aid the outdoor curriculum.
The building process involved excavating the foundations and putting in a lower terrace, resulting in flat, step-free access from inside to the outdoor space, for safety and convenience.
In order to make the separate building secure, Vertis liaised with the school alarm contractor to install a fire & security alarm system connected to the main school building.
Portable classrooms need to fit into existing school grounds without affecting the day to day running of the school. Vertis performed a speedy installation, constructing the new mobile classroom alongside the playground over the course of 3 weeks, ready for the start of the new half term.
Specifications
Large bi-folding doors to the adjoining early years playground
2 separate toilets featuring lower, infant level hand basins and toilets
2 big sink units for cleaning up after craft activities and wet play
Separate pushchair-friendly entrance for kids to be dropped off by parents
Studio design adapted to suit the school
Practical vinyl flooring and large barrier mat to keep room clean
Bright interior suitable for young children
Electric panel heaters linked by 24/7 control system.