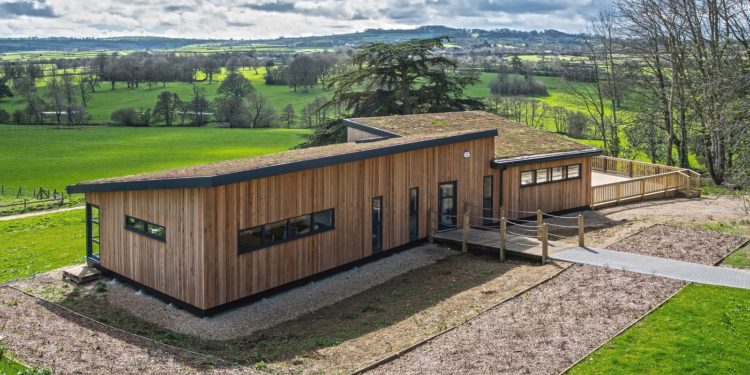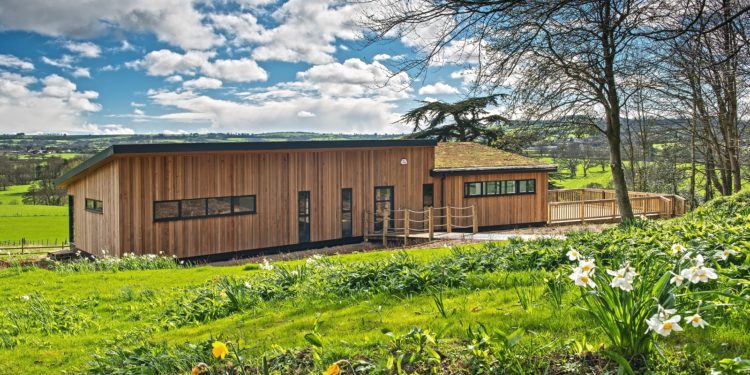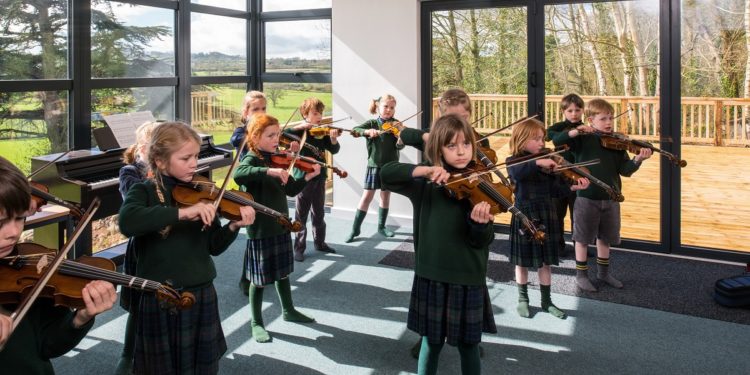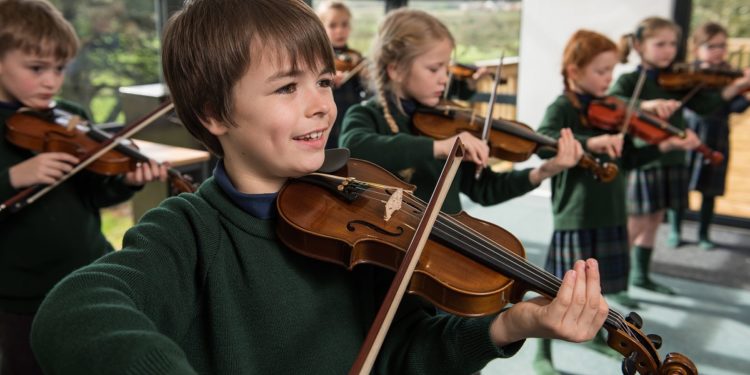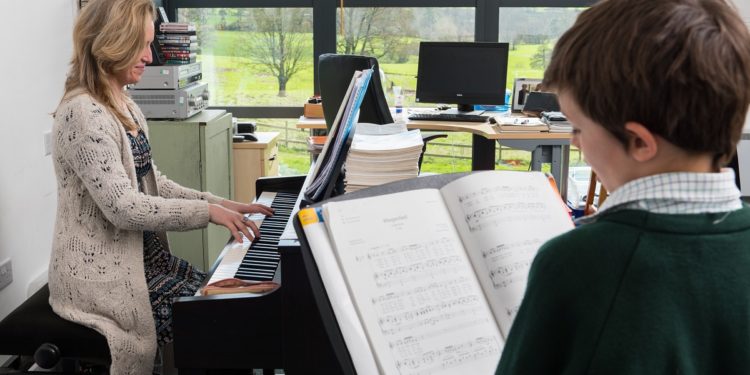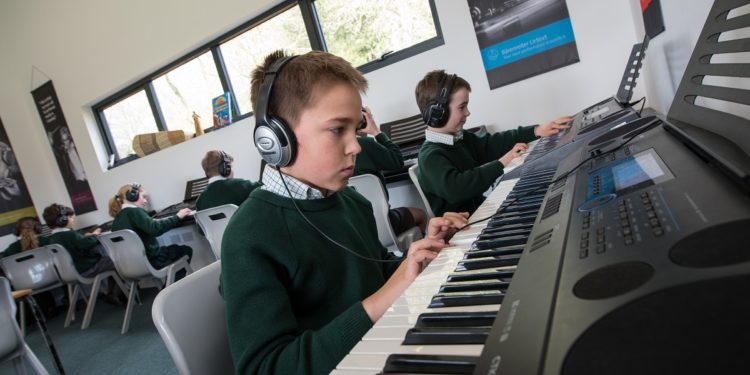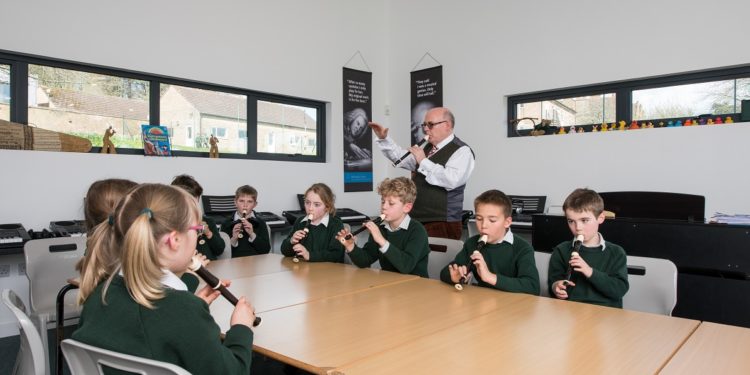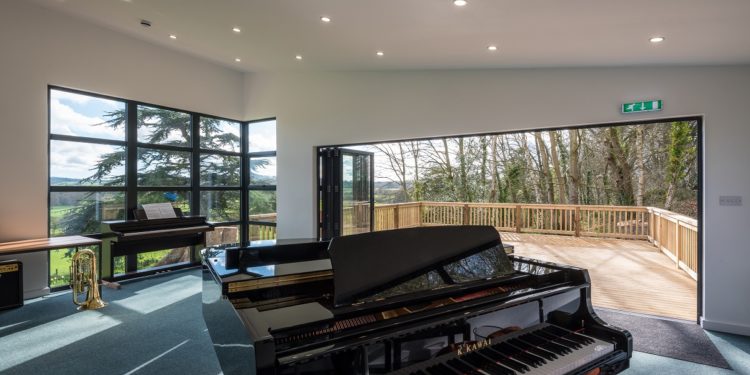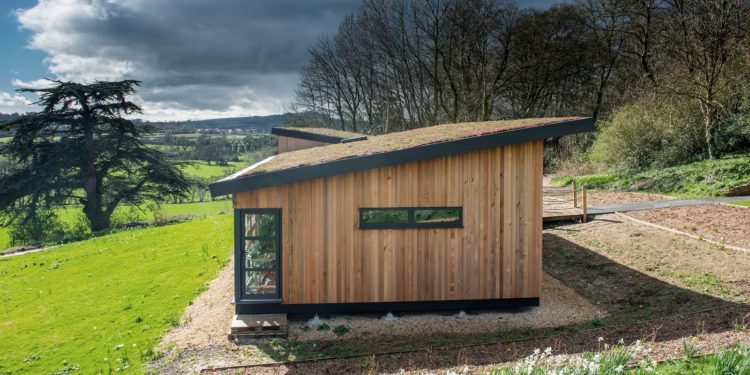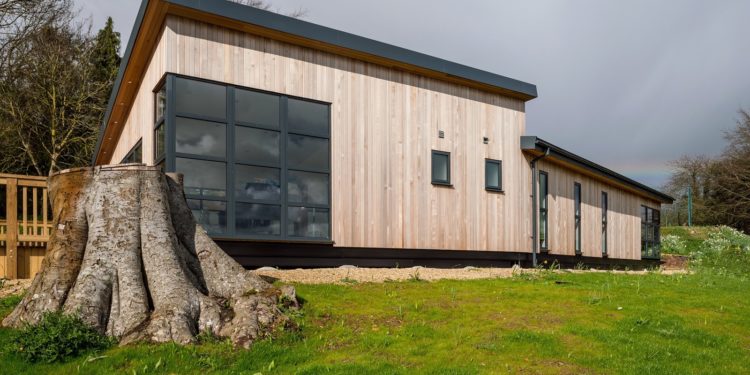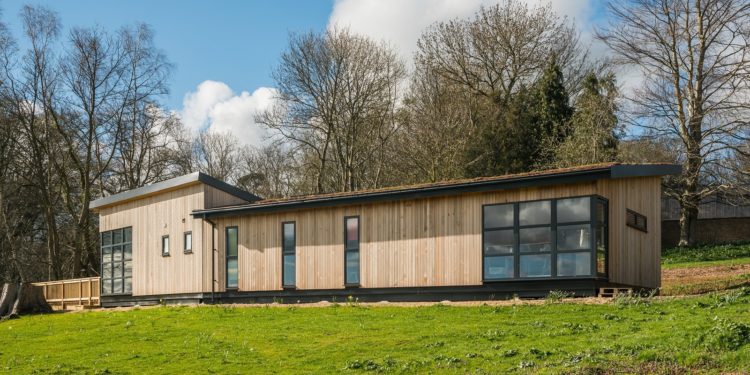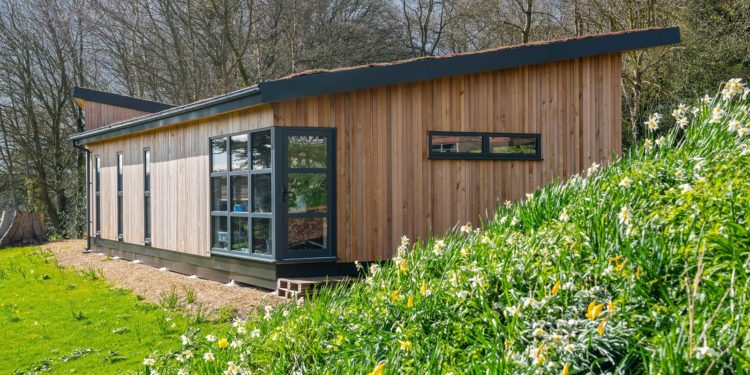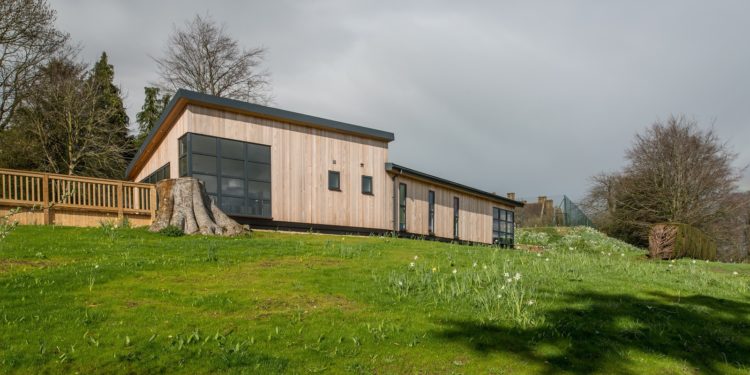 BESPOKE: Music Faculty Building, Somerset
BACKGROUND
Perrott Hill School wanted to build a new purpose-built music school building to free up space inside the main school for new boarders. They chose Vertis to build their modular building due to the very detailed design service and innovative design proposal, which complemented the site and the existing school buildings.
Key features
Vertis built a large modular music faculty building comprising two large teaching classrooms, five individual peripatetic teaching rooms, a faculty office and WC facilities. We worked with the school's landscaping and IT contractors to ensure the building met the exact needs of the school. The building's modular design meant that the whole faculty building was finished in a matter of weeks.
The music school building is a bespoke design with dual-aspect 'living green' sedum roof; the building is nestled into the hillside and the living roof enables the structure to blend seamlessly into its rural setting. The sedum for the living roof was sourced from a local grower – it's an 'intensive' sedum roof which has a substantial soil substrate, meaning it does not need to be irrigated and is a low maintenance solution for the school. The roof's design is an irregular shape – an elongated dual roof sloping in opposite directions so that the distinctive sedum roof can be seen from both directions.
All of the individual peripatetic music rooms have extra sound insulation built in, meaning five different music lessons can be taught at the same time, as well as teaching taking place in the two larger classrooms.
In addition to the music teaching rooms, there is also an office for the Head of Music faculty and a couple of large store rooms for instruments and equipment, plus disabled and standard toilet facilities.
Vertis specialise in environmentally-friendly solutions and this new building is a sustainable space with much of the structure made from recycled materials.
Specifications
Five individual peripatetic teaching rooms
Two large teaching rooms
Faculty office
Dual pitched living Sedum roof
Commercial grade doors and fittings for heavy traffic use
WC and disabled WC facilities
Impact resistant plasterboard walls
Laminated toughened safety glass for highest safety and durability
Durable commercial grade flooring throughout.
To see how we have transformed teaching and learning space for schools, check out our Education page for examples with prices of various modular school buildings.
If you're impressed by our music school building and would like to discuss your own outdoor classroom needs, please call us on 01582 805440.