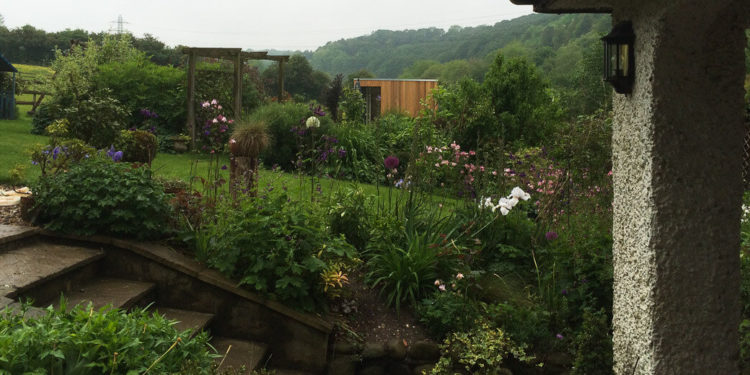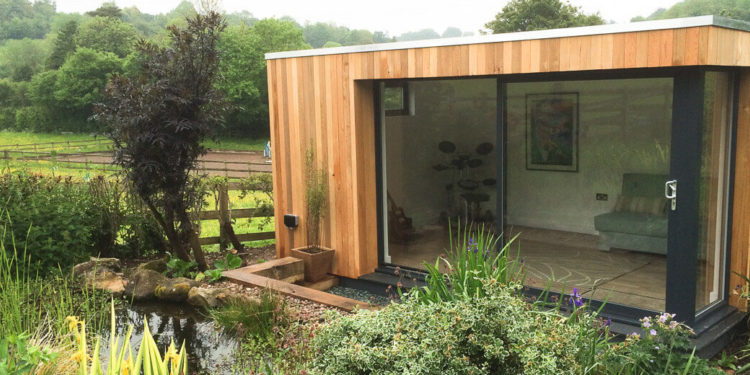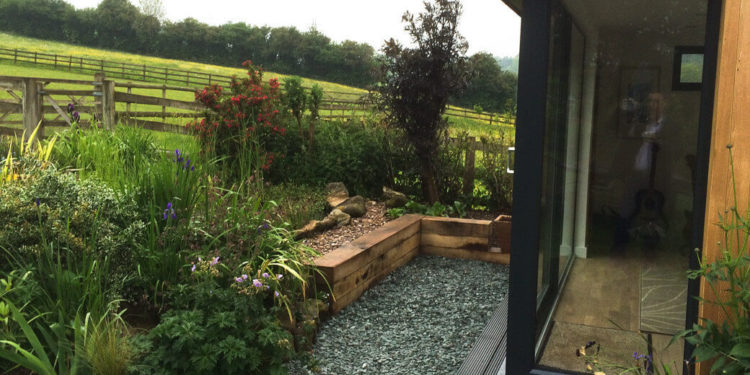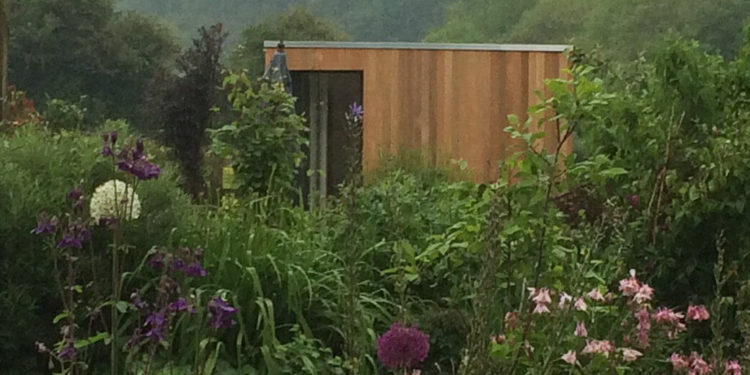 OUTDOOR MUSIC STUDIO, PRESWOOD, BUCKS
TESTIMONIALS
"We love the way our outdoor music studio looks. Its contemporary style fits perfectly into our garden, it's fantastic" – Jo Nash.
PURPOSE
Having finally finished the renovations to their house in Buckinghamshire, Jo Nash and hubby were ready to add the finishing touch – a garden room. Living within a Grade II listed building and an Area of Outstanding Natural Beauty, it would provide the extra space they needed, without the hassle of trying to meet the planning permission regulations an extension would require. After some online research Jo opted for Vertis because of our extensive experience in getting planning approval for outdoor buildings, particularly in Areas of Outstanding Natural Beauty.
She thought we" stood out from the rest" and was drawn to the superior design and inclusion of quality sustainable materials as standard. Also, as an avid gardener, it was important to find something that would fit pleasingly into the gorgeous countryside location.
Sustainability was a very important consideration, so it was vital to work with a company that would treat this issue very seriously.
KEY FEATURES
Initially intended to serve as extra office space, it later became clear that the building would serve as an ideal outdoor music studio – the perfect place for hubby to enjoy his passion for music whilst allowing him to bash out tunes on his drums and guitar, without disturbing the rest of the family. The change in use provided no challenge for this garden studio due to the standard building fabric used in construction.
Our Structural Insulated Panels (SIP's) are designed to provide the highest thermal performance and exceed the levels set by Building Regulation. Our sustainable alternative to plasterboard, Fermacell, also provides "high levels of fire resistance, acoustic insulation and impact strength with exceptional screw holding ability and inherent moisture resistance". For this reason, our building fabric is brilliant for containing noise even without an upgrade.
Finally, the building was finished off with beautiful tongue and groove vertical Cedar cladding and full sized A rated aluminium patio doors and a corner window. Installed to be virtually maintenance free and always to our stringent quality control specifications, all of these features combined to create an airtight outdoor music studio perfect for practicing instruments.
In addition to this, the space has been positioned to face the sun so it will fill up with sunshine from the early morning, providing the perfect place to relax and enjoy the lush garden and wildlife pond right up until the sun sets.
If you would like to know more about the outdoor music studio and the planning permission required, please call us on 01582 805710 and chat with a garden room designer today!