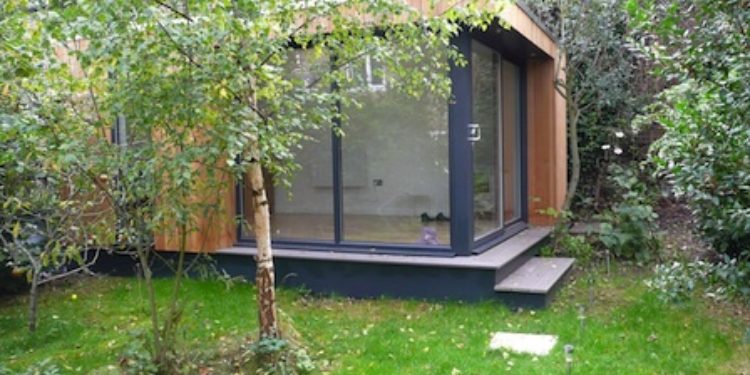 This lovely custom Studio in Peckham had an eventful start on site … we commenced work the day after the now infamous riots of late August 2011 and seeing many of the events unfolded only a mile from our client's house, we had trouble getting our deliveries to site on day 1 past the police roadblocks! Nevertheless, we pressed on regardless and duly completed this gorgeous Studio, flooded with natural light by virtue of the large corner glazing, extra full height window on the front elevation and a dome roof window. Of course we built all of this using eco friendly building material too!
Furthermore, we maximised use of the available garden space and built a tidy, out-of-sight lean-to garden store room between the back wall of the Studio and the high brick wall at the rear of the garden, complete with integral guttering and Cedar-clad gate.
Above – the view from inside across the garden … lovely!