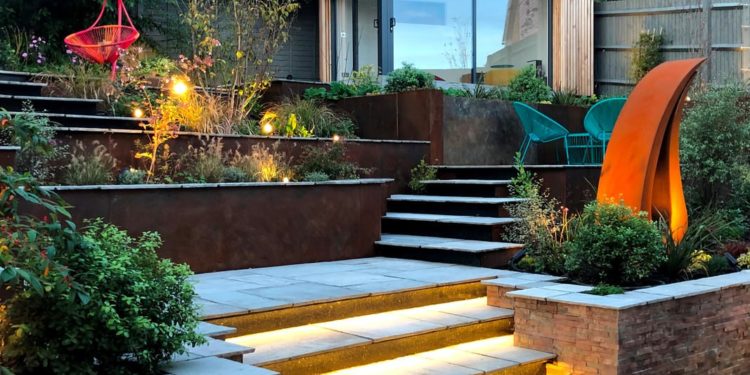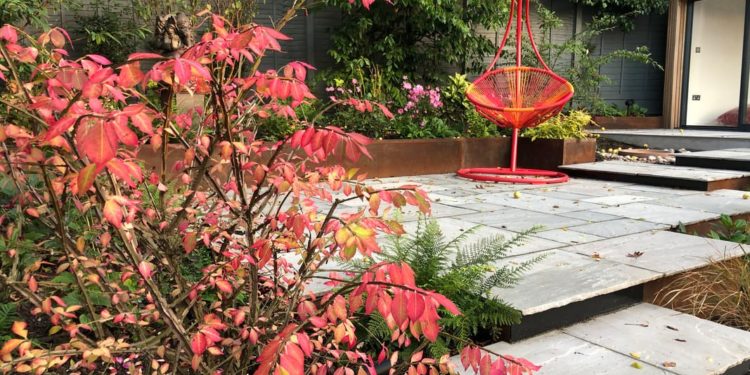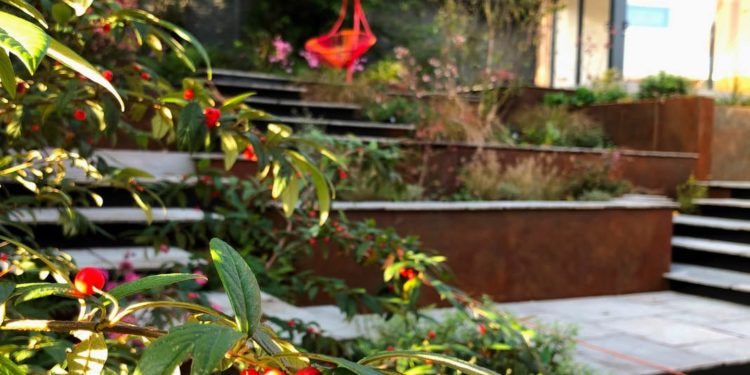 Stunning Terraced Garden Studio
Stunning terraced garden studio
This small studio features at the top of a beautiful urban terraced garden.

The client had an awkward sloping garden, and called in a garden design company to landscape the space. They created an elegant modern garden with a series of terraces picked out in slate cladding. Stairs lead to a dining area, and then wind up to a studio at the top of the garden.
Key Features

The studio provides a way to enjoy the garden in all weather, with large floor to ceiling windows looking back onto the terraces, and views of the plantings and sculpture. Sliding doors meet in the corner, and can be opened individually or together to open up the studio to the garden.
The client specified the studio from Vertis, which was incorporated into the overall design and blends seamlessly into the contemporary aesthetic of this exceptional garden. The open-board cedar cladding complements the natural tones of the stone and weathered steel used throughout.
Construction had to be carefully coordinated with the landscaper, gardeners and other contractors. The initial landscaping was completed, the studio was built, and then the stonework and garden was completed afterwards.
Specifications
Open-board cedar (vertical)
Sliding patio doors
50 year flat EPDM roof
Standard 2.1m internal height