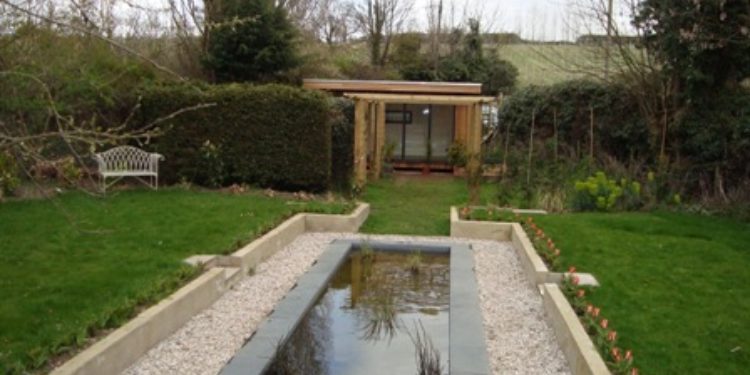 Having recently installed a beautiful formal pond, our client's new luxury garden room forms a stunning back-drop to her newly landscaped gardens.
Tucked away behind a mature hedge, the design and location of this Suffolk garden office balances discretion and simplicity – designed for the best views from within the garden room and to provide scale to the background view across the pond. (See the pictures below for an overview – note how the anthracite grey windows and doors work really well with the slate surround to the pond).
In the words of our client … "Studio a huge success and much admired". Also with our garden studio warranty customers have the peace of mind that their garden building will stand the test of time!