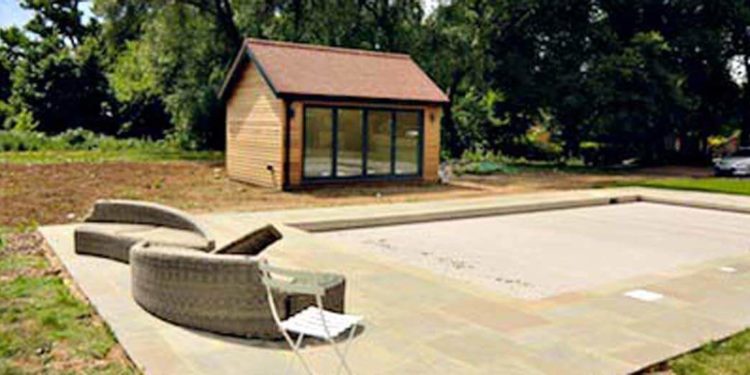 This stunning, luxury garden lodge was designed with dual purpose …
To serve as a practical changing room space next to the brand new swimming pool – with large folding & sliding doors opening out on to the pool side for a real garden room feel.
To integrate with the client's barn conversion home – the main house and detached garage are both constructed with steep, plain clay tile roof and weatherboard cladding, hence the swimming pool room fits seamlessly with the overall design scheme.
The photo of the the swimming pool room above shows the outside double power socket, the 4 sash folding doors and the two wall-mounted up/down lights. There's also an opening roof window on the rear side of the roof for extra light and ventilation. Our garden buildings are ideal for hot sunny days as our exacting insulation standards ensure that our customers stay cool in the summer months – which make them ideal for relaxing in after a swim!