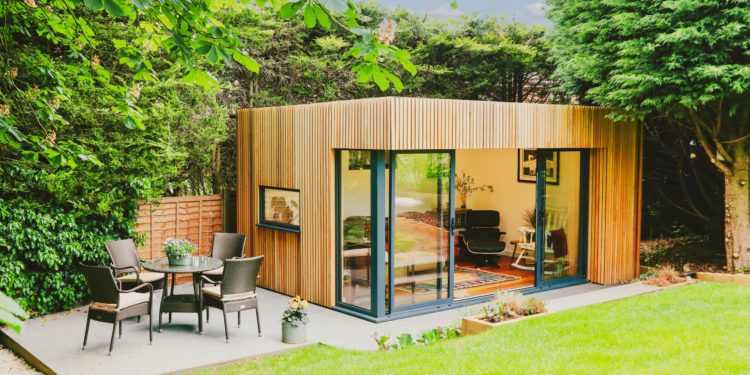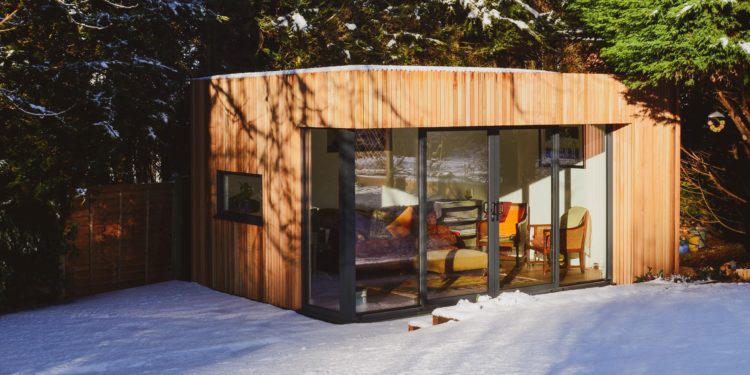 The benefits of a versatile space, Berkhampsted
The O'Grady family had debated adding a conservatory or an orangery to their home, but they didn't want to take up the space on a well-used patio. Neither did they want a room that would be too hot in summer and too cold in winter, as some conservatories turn out to be.
The need to replace a dilapidated shed in the garden prompted a new approach – replace it with a garden room from Vertis.
The new studio provides extra desk space for those who need to work, an important amenity with four adults living at home. It serves as a social space, and with a sofa and bookshelves, a quiet reading area as well. The room also offers the space to stretch out and do yoga without interruption. "It's somewhere to get away from the noise and activity of the house."
"We were able to adapt the design exactly the way we wanted it. The builders weren't phased at all by the challenges of the terrain or the space, they were helpful in the planning process, and friendly and ready to explain what they were doing. They were excellent in their project management and follow-ups, and I am delighted with the outcome."
Martin O'Grady
Key Features
The garden room is clad with maintenance-free red cedar on the front and sides. Floor to ceiling glass windows look out into the garden, and extend around one side to form a corner window. This creates the best views of the house and garden from within the studio, and also provides an unexpected benefit: "It looks great in the daytime, but it also looks great lit up at night time as well. It's a real feature in the garden."
At the side of the room, a desk-height window provides natural light for working. Sliding doors can be thrown open in the summer, giving the household all the benefits of the conservatory they had been considering, but with all the versatility of the extra office or lounge space as well.
Specifications
Canadian red cedar (Vertical)
50 year flat EPDM roof
A rated aluminium doors and windows
Corner window
Desk height window
Underfloor heating
Standard 2.4m H internal