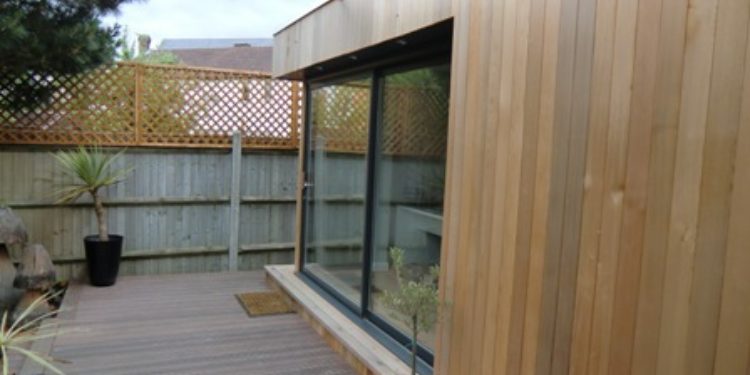 This stunning studio forms an ideal focal point to our client's long garden, making best use of a previously under-utilised area of their garden.
As our clients already enjoy the outdoor life with their large hot tub, the studio means they can make even better use of the tub, with an easy adjacent place to change and dry off, complete with a new hardwood deck (with integral lighting) and sail-shade canopy for privacy and a contemporary design statement.
The interior has been stylishly furnished and finished with a feature wall and practical Karndean flooring (looks like solid wood but a practical material for wet use).
With internal dimensions of 6.2m x 3.3m, it's a garden building with a range of uses as a hot-tub changing room, day-time office space and evening chill-out space.
And to finish off the project, our clients were so keen on the top-of-the-line doors and windows, that we also fitted a matching set of folding and sliding doors to the back of their house!