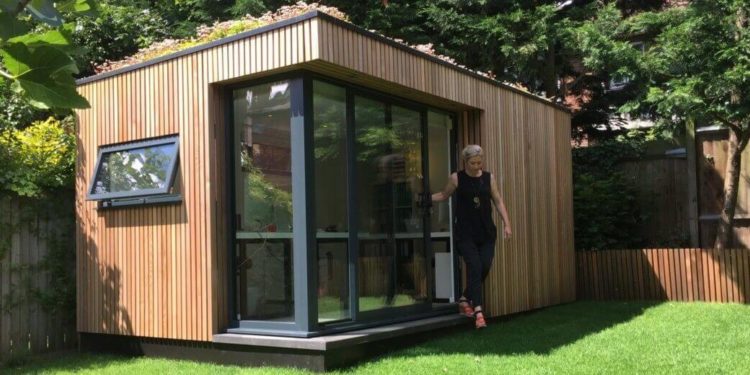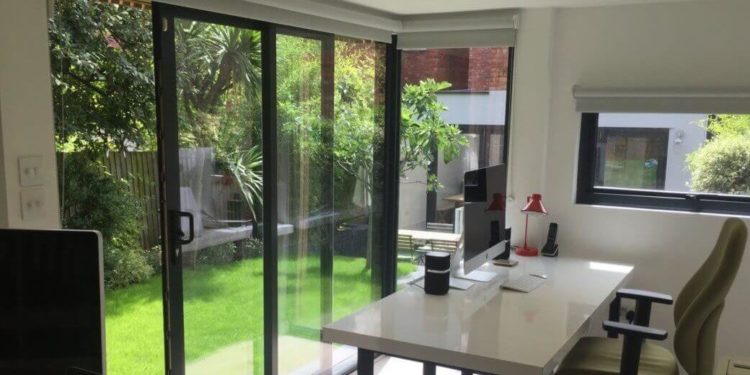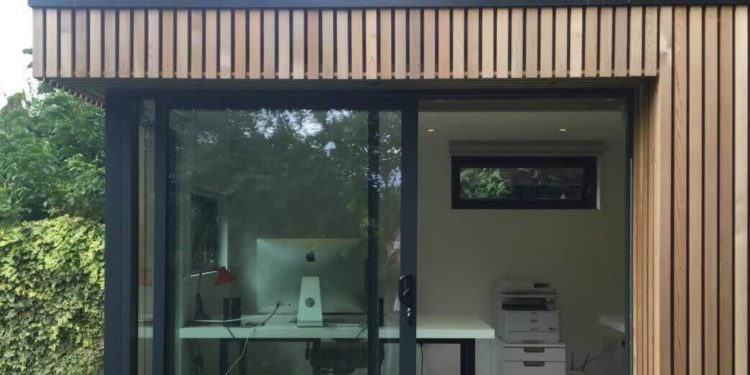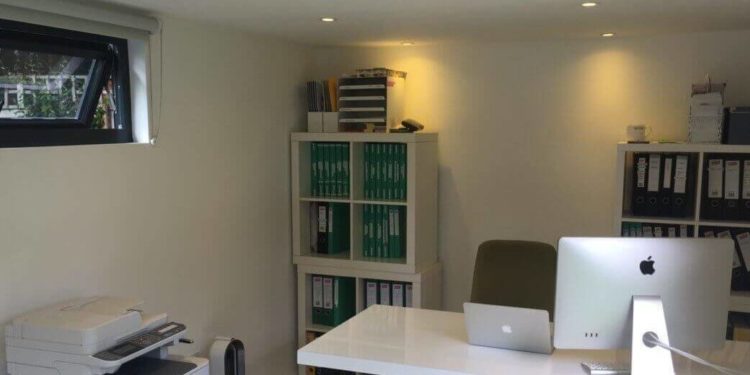 GARDEN OFFICE – NORTH LONDON
PURPOSE
The garden office space was built for the Beaks in Neasden, London who needed a dedicated work space away from the home and day-to-day bustle of family life.
Jantiene and her husband Rupert run their business, Vivo Property Buyers, from home and were using an area within their family home to work, which had to compete with the needs of the family. It wasn't an ideal set-up for them as mixing space for pleasure and work meant it was sometimes difficult to switch off and also difficult to keep their young children away from important documents.
Vertis created a beautiful garden office space for the Beaks in a matter of a few weeks. Jantiene opted for the 'home office pod' where the shape, size and number of windows can be customised to requirements. The office has large sliding doors and a few windows on each wall to allow lots of natural light to flood in. The client also chose a striking sedum (living) roof, wooden floors and dimmable lights which can be operated from the main house. Additionally, we cladded the rear garden wall in Cedar to match the garden room, completing the overall design scheme.
"The garden office has transformed our working lives for the better and of course, raised the future value of our home. Having a dedicated office space means we now find it easier to switch off. We would happily recommend Vertis to anyone." Jantiene Beak, Vivo Property Buyers
SPECIFICATION
Based on our garden pod range
Open-board cedar cladding
Sedum green roof
Corner window with additional windows
Sliding doors
To find out how a garden office space can provide more room for you and your family, why not take a look at our range of products. If you need more inspiration, take a look at all our garden room designs. Alternatively, if you need some guidance as to what is involved in the building process, take a look at our Guide to Building a Garden Studio.