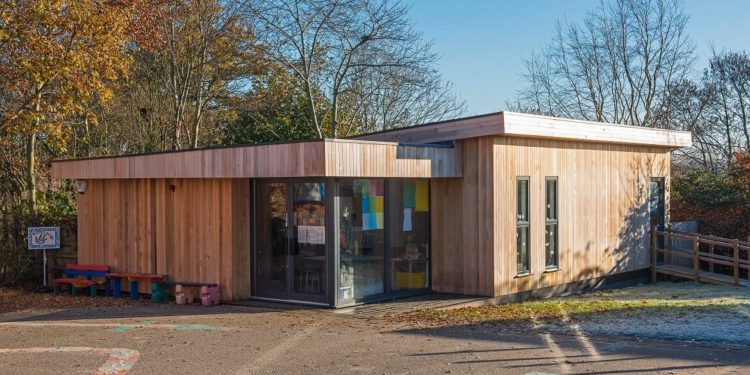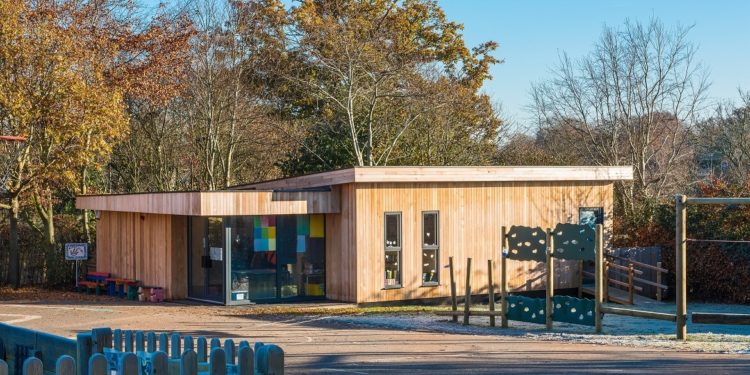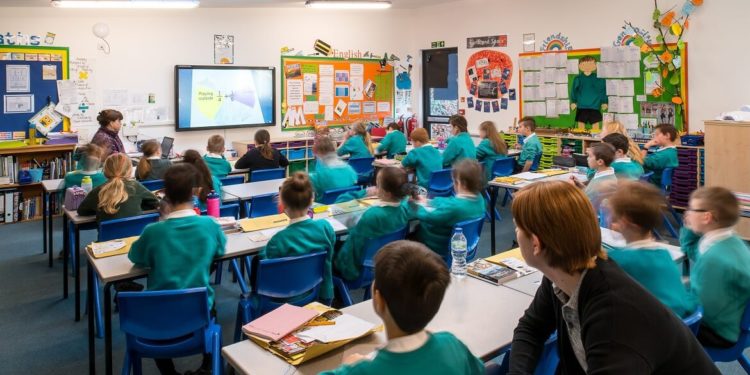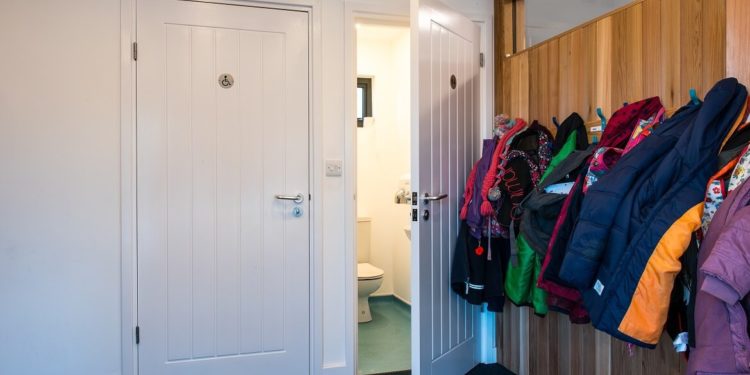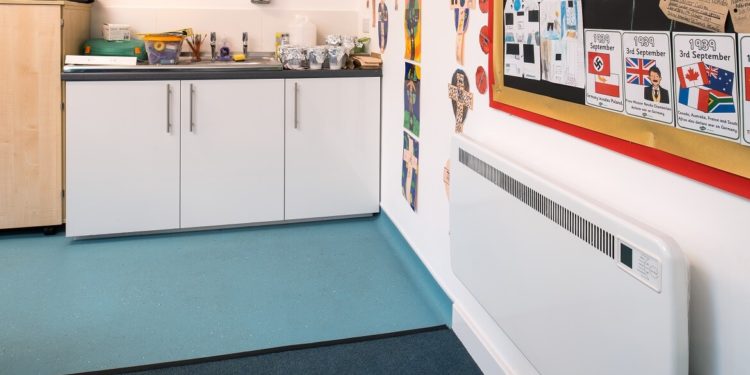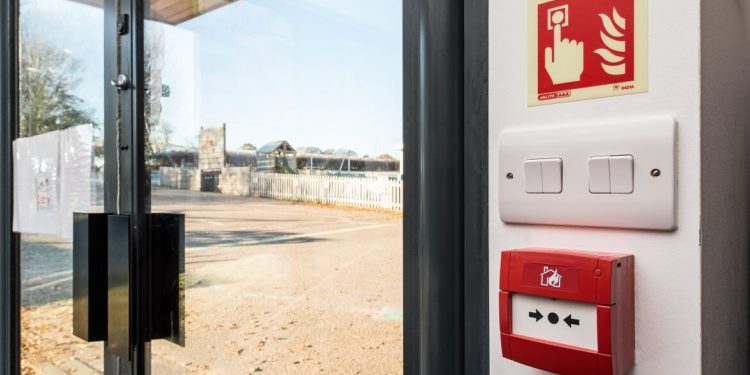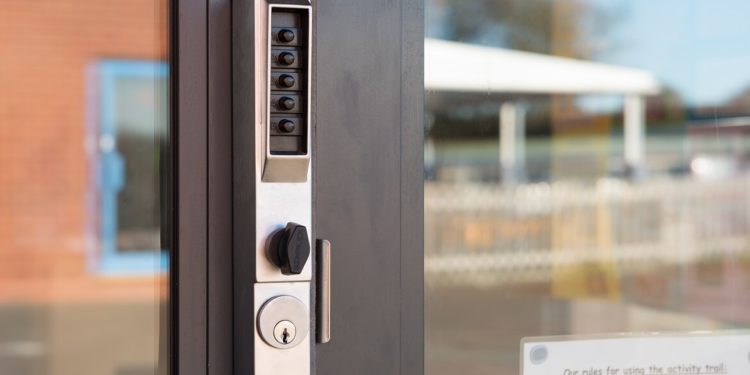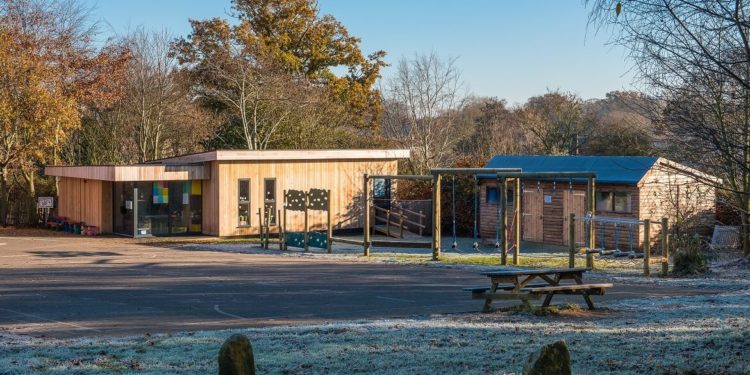 BESPOKE: Extra Large Single KS2 Classroom, Norfolk
BACKGROUND
Lyng Primary School wanted more teaching space so decided to build an outdoor preschool classroom. They chose a modular build classroom due to the innovative design and speed of construction. This project was installed on site in just four weeks.
Key features
Vertis specialise in environmentally-friendly solutions and the new preschool classroom is a sustainable space with much of the structure made from recycled materials.
The building features a mono-pitch roof with an angled single plane design, providing a striking first impression. The large roof windows and extra ceiling height mean that wall space is maximised – essential for displaying school materials and the interactive whiteboard. The school elected to have a 80m2 classroom, larger than the 55m2 Department for Education guideline size for a 30 pupil KS2 classroom, to ensure a generous amount of floor space. Now the school has a very spacious outdoor space which provides lots of opportunities for teaching and small group work. It is a really inspirational teaching and learning space. There is also a large barrier mat area designed to remove dirt and moisture from shoes before entry to the main classroom space and a large area for coat hooks and two WCs (1 wheelchair accessible).
A challenge encountered with the build was that torrential rain uncovered drainage that needed attention. New drainage was subsequently installed. The outdoor preschool classroom is set into the hillside and so the doors were positioned level with the playground so that step-free access to the playground could be achieved. Another challenge was the proliferation of trees on site. An Arboricultural Impact Assessment was undertaken to ensure the building construction wouldn't have any negative impact on the trees. We liaised with an arboricultural consultant on site and put in tree protection measures, so that the trees were unharmed during construction.
Specifications
80m2 modular single classroom
Durable, easy clean, commercial grade vinyl floor
Anti-finger trap hinges and commercial grade doors and fittings for heavy traffic use
Barrier mat to catch dirt and prevent muddy floors
Step-free access to the playground
Impact resistant plasterboard walls
Laminated toughened safety glass for highest safety and durability
WC and disabled WC
For more inspiration, take a look at another recent modular preschool building. If you're impressed by our outdoor preschool classroom build and would like to discuss your own needs, please call us on 01582 805440.