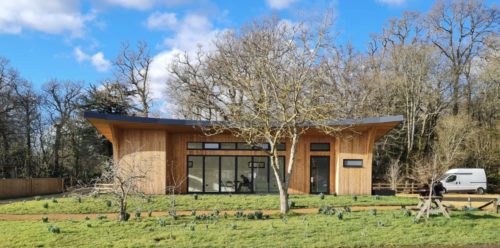 How we solve your school building problems
As you look to the school year to come, what are you looking forward to, what are you dreaming of? What challenges will you be facing? And would you like some help?
At Vertis we love supporting educators to overcome obstacles that get in the way of what matters: quality education that supports young people. Here's some examples of how we've helped educators overcome challenges and build excellent new learning spaces.
1. A music centre exceeding expectations
At King Edward VI Camp Hill School for Girls in Birmingham, they needed a new music centre but they had a limited, tricky space to fit it in. Vertis worked with them to build a beautiful new centre that worked in the space, featured multiple soundproofed rooms, and matched the school surroundings.
"The sound-proofing seems to be very effective, confirmed Prue Hawthorne, head of music at the school. "This new building is very exciting. It's spacious, it's light, you feel more in control. I can see everybody clearly and hear everybody clearly - it's exceeded my expectations."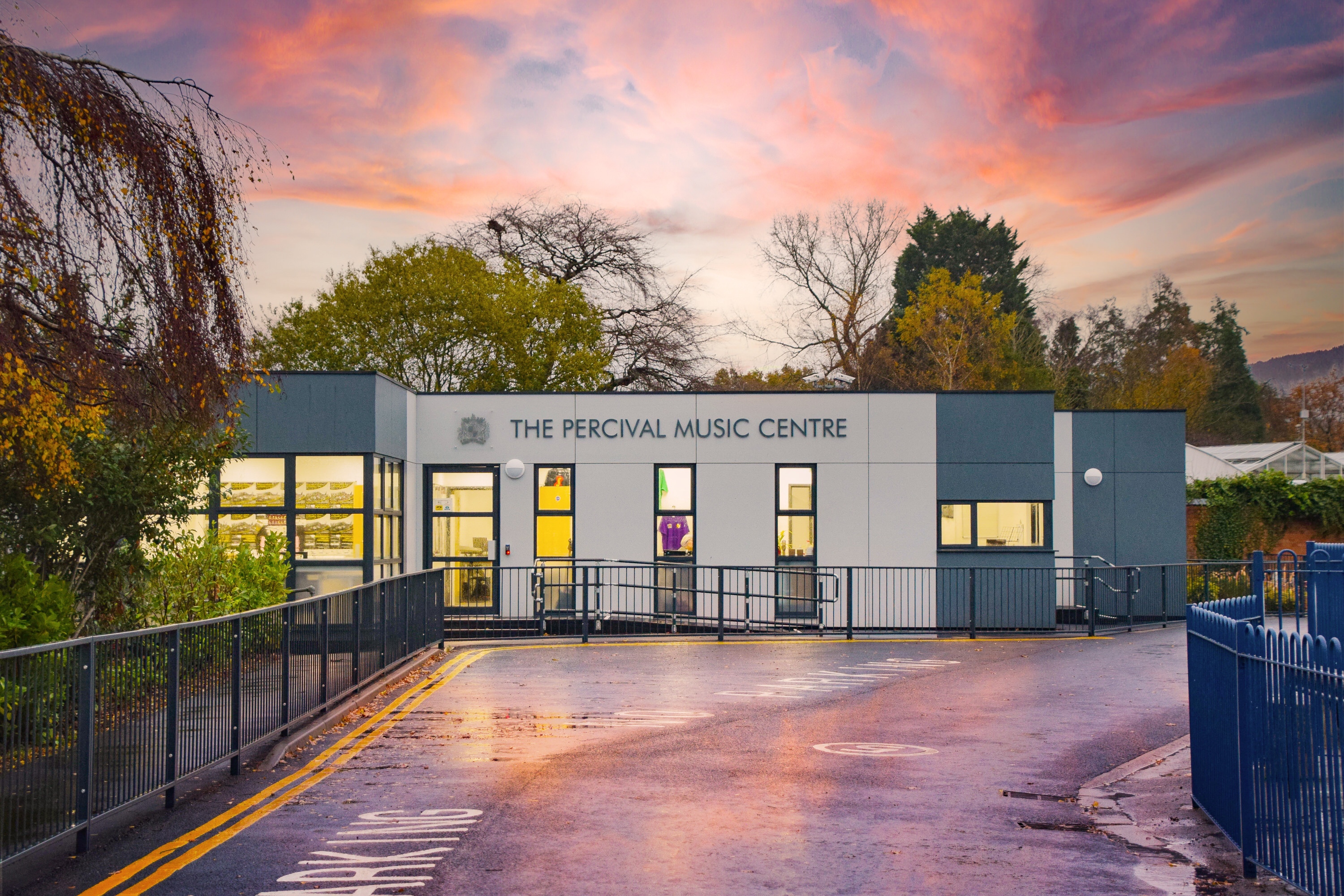 2. A library offering value for money
Dr Tripplett's CE Primary School in Hayes, Middlesex, needed a new library building and sought potential designers and builders. Vertis offered a distinctive, attractive design featuring high level clerestory windows and dual mono-pitched roofing. They also bid competitively, offering a build for more than £50k less than its nearest competitor, winning them the library contract.
Office Manager Claire Faulkner said: "We are delighted with our Library building. From the beginning Vertis offered a distinctive vision for an appealing, accessible price. They were sensitive to all our needs and went above and beyond in delivering the finished product. The builders persevered through difficult conditions and were a pleasure to work with. Now we have a bright, beautiful, well-equipped new building that will serve our school for years to come. I would highly recommend working with Vertis."
3. A new classroom in 3 weeks
Worstead School in Norfolk desperately needed more space to accommodate their reception class, and they needed it fast. They were using the school hall as the Reception classroom – a logistical nightmare, as the hall also needed to double up as a room for assemblies, school dinners and the PE class. The classroom effectively had to be cleared away when the school hall was needed for another use. Thankfully the village community united to raise funds for a new modular education building to accommodate the Early Years class in a corner of the existing playground.
A key benefit of mobile classrooms is the speed of construction and this project was completed in just three weeks during school holidays. The disruption to learning was minimised and the brand new modular classroom was ready for the start of term. An OFSTED inspection highlighted how the new space had significantly improved the school's provision.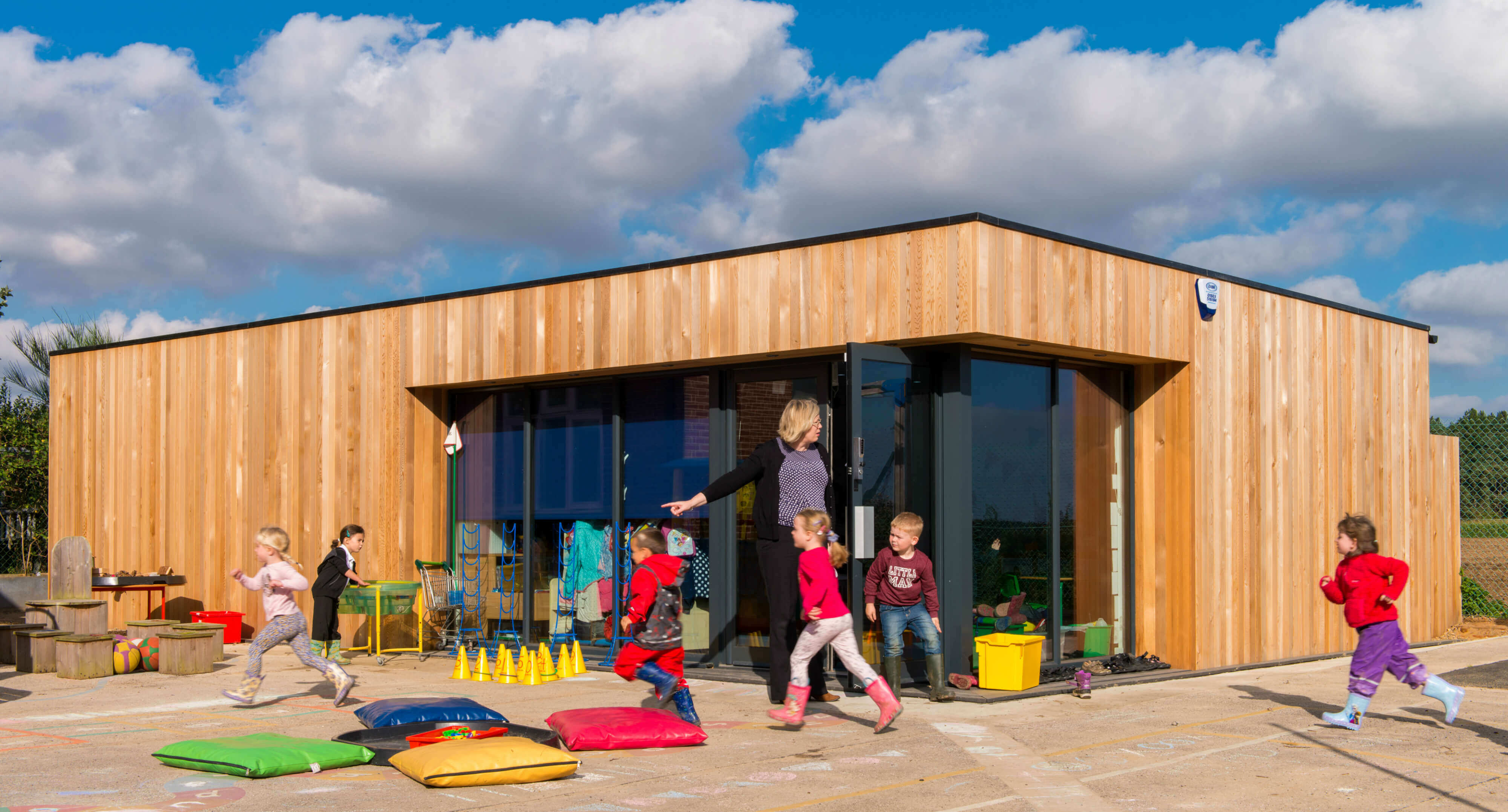 4. A modular solution to overcrowding
Modular classrooms work well especially when extensions are not possible. Sutton V.A. Lower School is a small village school within the St Albans Diocese of the Church of England. A growing number of pupils with changing needs had already led to two extensions to the original 1870 school building. When an application for a third extension was turned down, an extra modular classroom was a perfect solution. 'The Larch Classroom' was opened in November 2019 as a new home for Key Stage One.
"We are delighted with our Vertis Classroom! This additional classroom has released space within our main school building. Our modular classroom is an aesthetic, comfortable and engaging learning environment. Our experience of working with Vertis has been wholly positive."
– Lucy Chapman, Head Teacher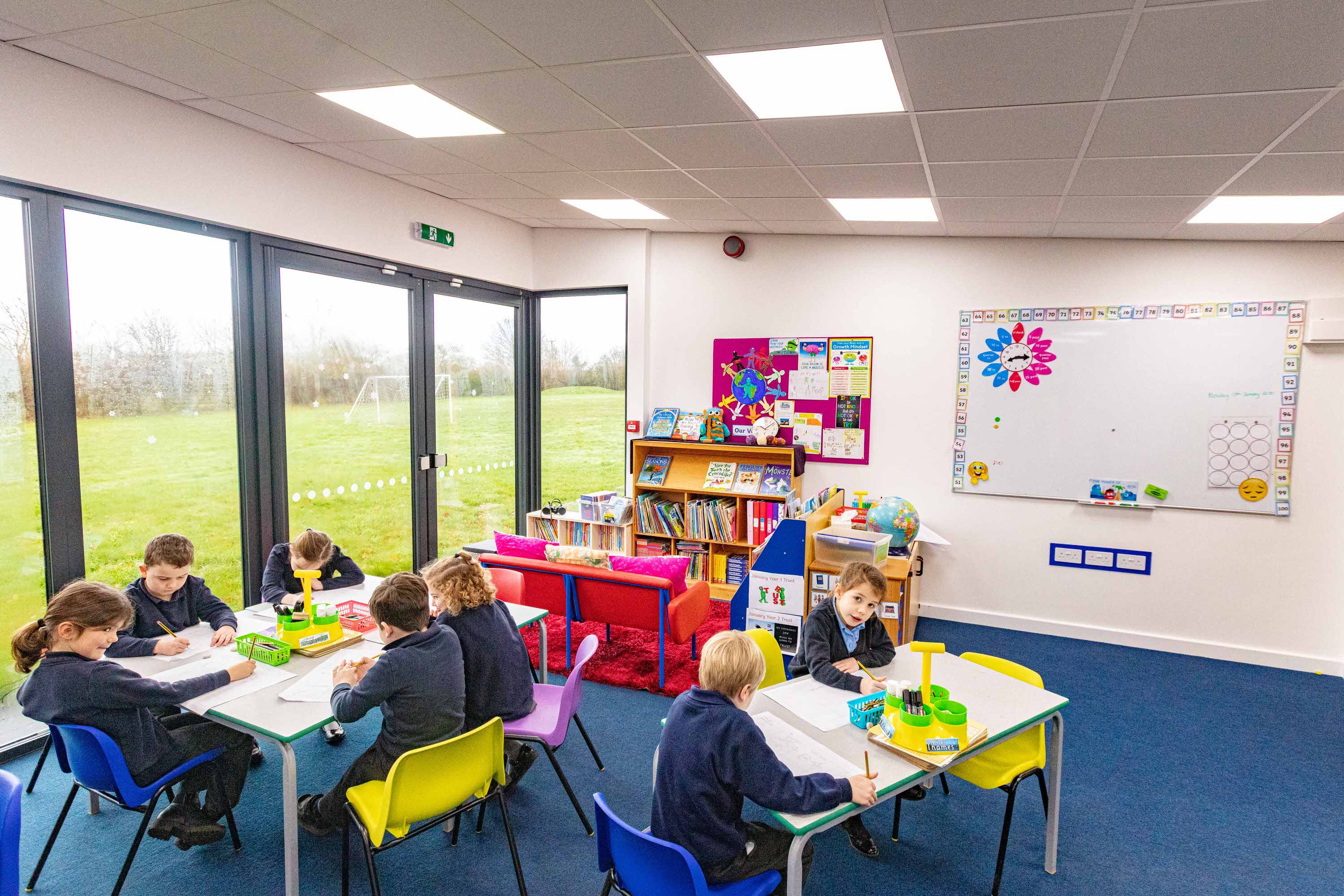 5. An education hub supporting climate care
The Countryside Education Trust is a charity on a mission to connect people with the countryside. But a few years ago they faced an obstacle. CEO Jane Cooper said: "We felt a real lack of education around climate change. A lot of adults, teachers as well as children, don't know anything about the basics of what climate change actually is. We thought that having a better teaching space that could also act as an exhibition area for the wider public would be thrilling both locally and to us as teachers."
In their search for building companies they found Vertis to be the most promising. "We spoke to eight or nine different potential companies and while some were very limited in what they were willing to adjust to, that wasn't the case with Vertis. Having a company that was sensitive to our needs and had a very can-do attitude about making the vision happen was absolutely brilliant."
The result? "The building is now being used and enjoyed extensively. It has a lot of wow factor. It's very adaptable, light and easy to heat. We're thrilled, it's a transforming building for us. It's elevated our visibility and desirability to a lot of audiences in terms of a place that they can use to talk about climate change and the environment. I would totally recommend working with Vertis. They were patient, flexible, fast and delivered an excellent building for us."

What could you build? What do you need? Whatever it is, we'd love to help solve your problems. We're currently offering a free consultation to anyone who wants help thinking about a current or future building project – no strings attached. Maybe you don't know what you need, and you'd like some help generating ideas. We love meeting with schools to dream about making education better. Just get in touch here if you're interested in a free consultation (tell us in the form that's what you're looking for). If you do, we'll be in touch and we can find a time that works for you.