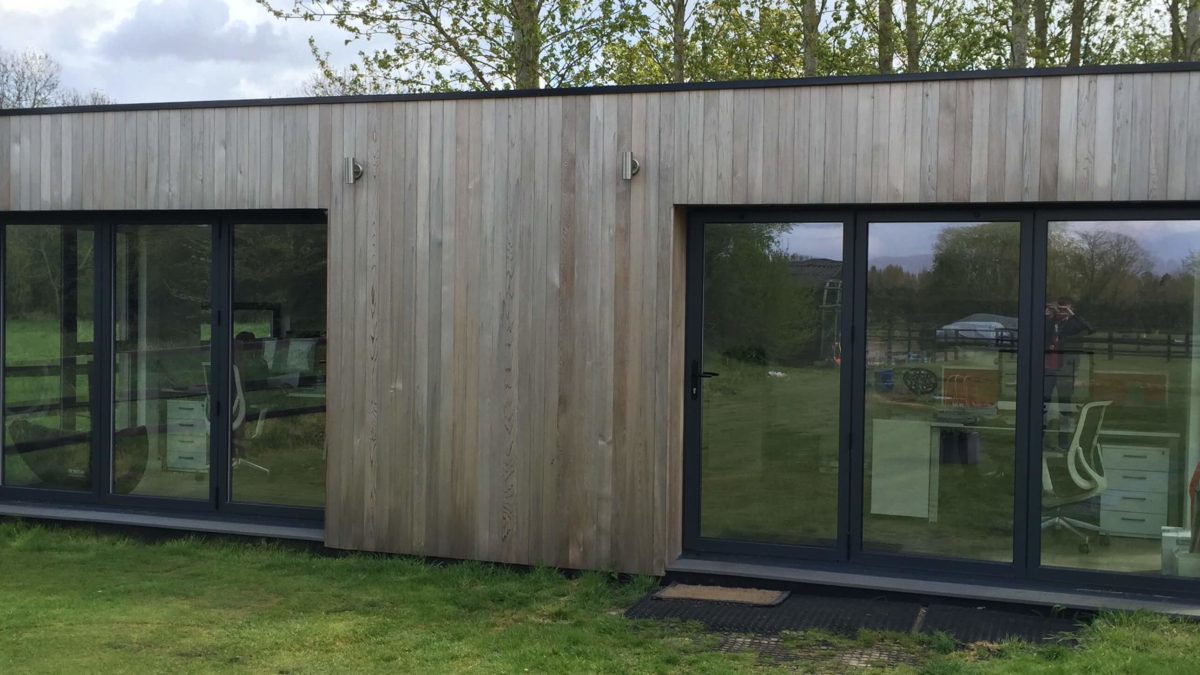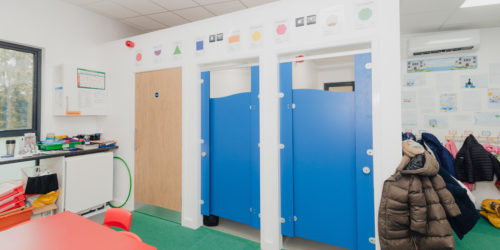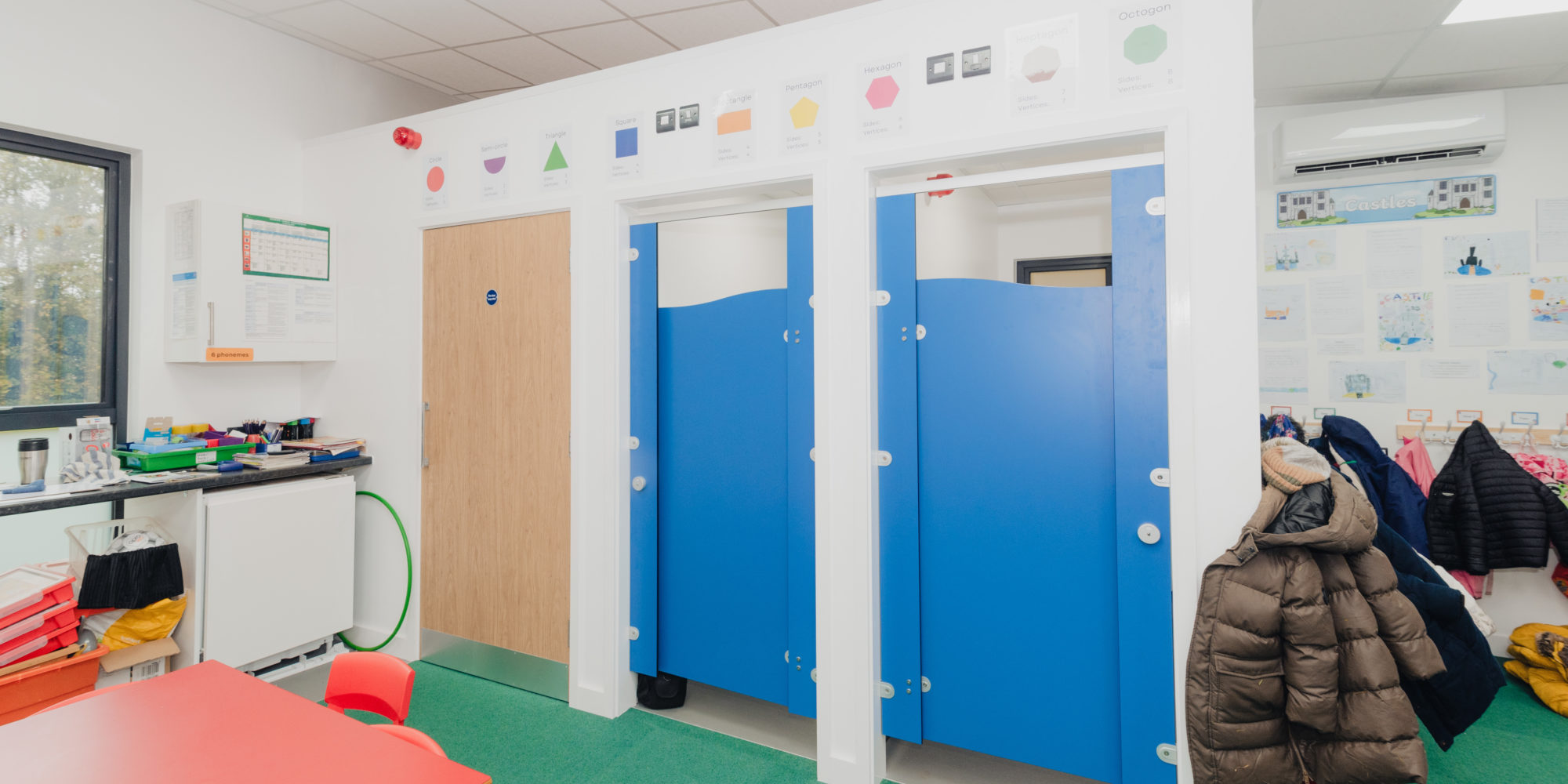 Family Worker Room, Greenwich
Background
Located in Greenwich, Haimo primary school needed a quick but cost effective school space solution to overcrowding issues. Literally bursting at the seams, the only free space left was the playground. A school building design that would minimise disruption to the children's daily activities, as well as avoiding planning permission was required. The answer, a modular school building, so working with a company who understood the school's problems was very important.
The playground had an undulating surface but once that was rectified, a unique school building design was drawn up for a simple modular space that could be quickly constructed and ready to go.
The finished education space was divided into two rooms, one side, a modular nursery for smaller children and the other, an office or worker room, that could also provide a quiet, private place for the children to practice their SAT's away from the main school building.
Key features of the modular outdoor classroom
The Swift Plinth foundation system used by Vertis was a great fit for this primary school keen to avoid any major upheaval. Using less than 95% concrete than a slab foundation it avoided:
time consuming excavations which could uncover more than just load bearing soil
messy construction and digging and the laying down of old fashioned foundations
Our ability to work within a tight area and keep disruption to a minimum was crucial in this strapped for space school, who needed business to go as usual. Adding a mobile classroom ticked their checklist off quickly and effectively.
Sticking primarily to the original school building design, the interior was divided to create a versatile, attractive and permanent outdoor building, with a stunning Cedar cladding exterior. This sustainable mobile classroom was also a great way to introduce conservation to the children in a learning environment which was primarily concrete based. Had budgets allowed, they would have opt for a Sedum roof, but the Eco slate version looks stunning and comes with a 50 year warranty that blended in perfectly with the existing buildings.
Specification
acoustically insulated internal wall to provide privacy
separate entrance doors
reduced height – 2.5 m